SPONSORED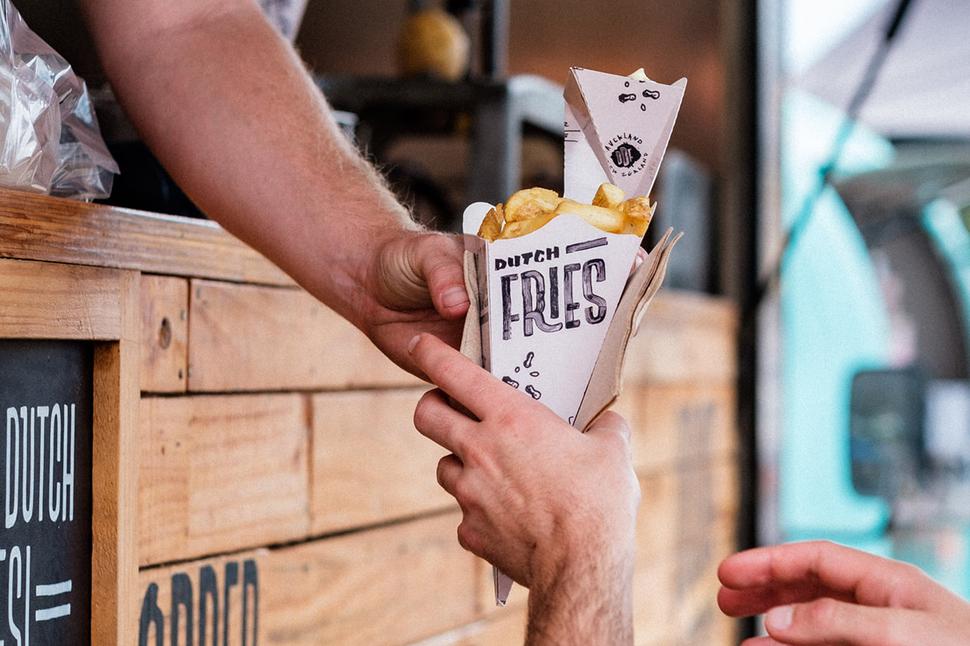 What's On The Menu At Summernova?
Aotearoa's favourite street foods, refreshing tipples aplenty, and a smorgasbord of sound
Wednesday Feb. 10, 2021
Festivals aren't just for your ears, and Auckland's Summernova events programme is as enticing to foodies as it is to music lovers. More than 20 events provide purveyors of food and beverages the opportunity to connect, while letting locals and visitors alike enjoy some of Aotearoa's best food, wine and craft beer al fresco and soaking up the sights and sounds of summer.
Summernova's food offering represents an evolution, explains Annie Dundas, Food and Beverage Programme Manager for Auckland Unlimited. "We don't just want hotdogs and chips at festivals and events," she says. "We want choice — better quality food choices from local producers, because we are interested in where our food comes from and how it's prepared."
From gyoza to hot dogs and perhaps even pāua, the expansive range of cuisine within the Summernova line-up reflects how festivals are changing, and the city is evolving. "We are so fortunate to live in a city as culturally diverse as Tāmaki Makaurau," says Annie. "This has created an exciting food scene providing a melting pot of flavours and cuisines which make the most local ingredients."
Several Summernova event organisers have made a commitment to supporting local businesses and showcasing their calibre, and Annie encourages the public to head to any of the events to find out for themselves. "Get out and see what Auckland food and drink businesses are producing — they are world-class and in your backyard."
Sunsetter Food, Wine and Music Festival
Enjoy gallic delights from Urban Escargot, Filipino food from Hapunan, and delicious Double Dutch Fries — then wash it all down with a crisp glass of vino from any of the wineries on hand (including Leftfield, Man O War and Cloudy Bay) or a locally made craft beer from Garage Project, Hallertau, or Sawmill Brewery. You can also try one of Auckland's Iconic Eats. Journalist and presenter Melodie Robinson's iconic eat is the lobster roll from Lobster and Tap will be available on the day.
February 13. Smales Farm, Takapuna.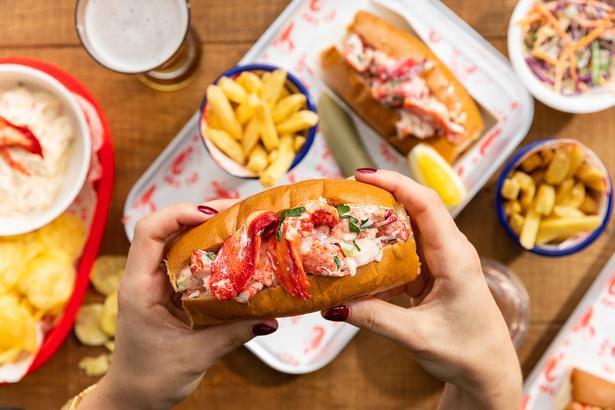 Lobster and Tap lobster roll, available at Sunsetter. Photo / Supplied.
Does having a cold Rudi's lager and a sought-after Baby G Burger on the beach at Te Pēhi o Manawatere (Home Bay) sound like heaven? A dreamy combination of live music and delicious food will descend gently on Te Motutapu a Taikehu (Motutapu Island) for one weekend. There will be drinks from Part Time Rangers, Dr Rudis and Jumping Goat, wines from Brancott Estate, and food served up by Baby G Burger, Captain Kai Moana and Saint Alice.
February 27 and 28. Te Pēhi o Manawatere (Home Bay), Te Motutapu a Taikehu (Motutapu Island).
An onsite kitchen gives this festival a point of difference. Punters can enjoy three dramatically different cuisines over the festival's three-week duration and let their tastebuds travel. 'Americano Food Week' February 28 to March 7, 'Kai Moana Week' March 8 to 14, and 'Italiano Food Week' March 15 to March 21.
February 27 to March 21. Takapuna.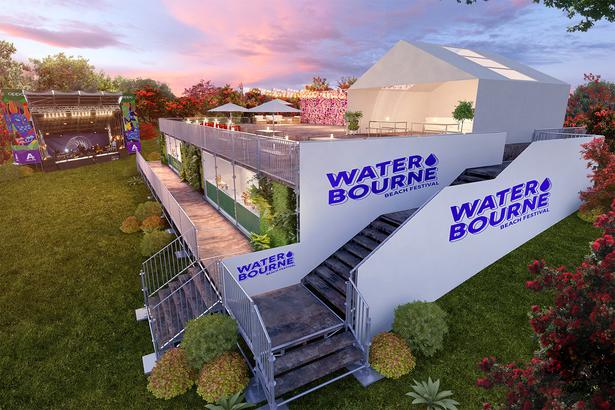 Street Kai on Takutai
A global trend that's taken off in New Zealand, food trucks have given many a small business a leg up, and have made the nation's food culture accessible to more New Zealanders. The Summernova line-up includes a handful of events with food trucks on-site.
For one evening only, some of the tastiest trucks in the region will be slinging their goods downtown: Brooklyn Dogs, Grownup Donuts, Hapunan (the People's Choice in the recent Street Kai Awards) and much more. A collaboration between The Food Truck Collective and Britomart, tuck in and enjoy some live music while you eat.
February 12. Britomart
Faraday Street Festival
Parnell's stylish Faraday Street will be closed to cars but open to everyone on foot wanting to enjoy some delicious street eats like Akemi's Gyoza, Carmel Israeli food and more. There will also be live music, a pop-up bar and retail open late.
February 26. Parnell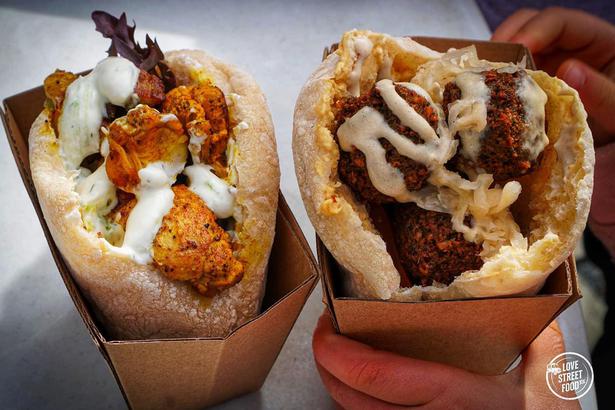 Carmel Israeli Food. Photo / Supplied.
Find out more and check out the full line-up at Summernova.co.nz 
Share this: