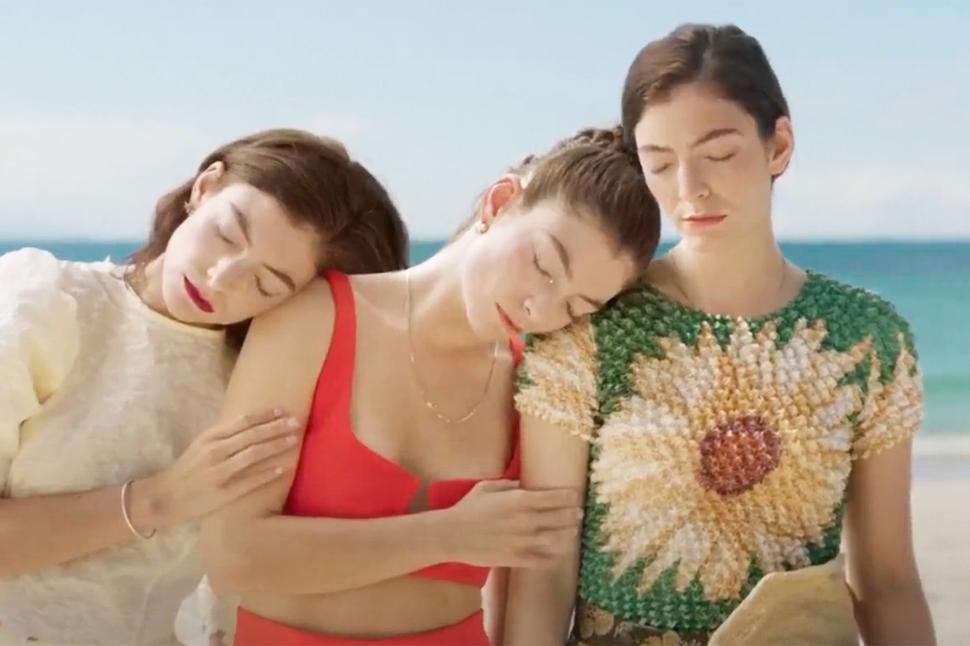 Watch Lorde's New Video For 'Secrets From A Girl (Who's Seen It All)'
The child, the lover and the gardener form a sand-strutting trinity in this glorious summer that never ends
Wednesday March 23, 2022
Today's activities include enjoying another sun-soaked slice of mellifluous heaven from Lorde, as we dutifully await the arrival of autumn. To celebrate the spring solstice in New York, the Grammy-award winning singer and guest editor of volume seven of Viva Magazine released the video for Secrets From a Girl (Who's Seen It All), located, perhaps not surprisingly, at that most crucial summer hot spot: the beach.
"I've said before that this song is me in communication with another version of me," she wrote, in her recent newsletter, "trying to send along the wisdom I've started to gather along the way."
"When we were plotting the video, Joel brought up some old film/TV tropes about groupings of women. It inspired me to identify three distinct parts of myself, and imagine what would happen if these parts were able to meet… and also be in an early-2000s style girl group music video together?!"
"I loved conceptualising and performing this — the Child in her purple lipstick and silver jewellery, big curls thrown over to one side, skipping and bouncing like I did as a six-year-old; the Lover, a baby woman in red with a little diamanté eye, waking up hungover and divine; and the Gardener, me at my wisest and most crunchy, dressed in my own clothes (shout out Fran for the sunflower top gift, eagle-eyed fans may have spotted this before) and watching the other mes with a benevolent, amused eye. I hope you love it."
Share this: