5 Minutes with Serena Williams
21-time Grand Slam champion Serena Williams shows no sign of slowing down in 2016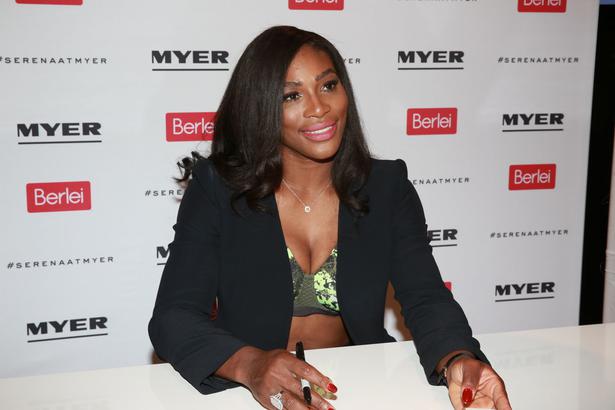 Wednesday Jan. 27, 2016
The world's best female tennis player walks into a bar, wearing a black jacket and bra. Post-work patrons in their suits and ties stare and bartenders act nonchalant as Serena Williams and her entourage stride past.
Later, sitting in the middle of a private room above a bar in Melbourne's Federation Square for rounds of interviews, the tennis superstar quietly taps away on her iPhone as anxious Australian PR managers hover and her team — agent Jill Smoller, a bodyguard and others — sit nearby. Just three days before her first match at the Australian Open, you'd forgive the 34-year-old's mind for being elsewhere. But as always, her outlook is on more than just tennis.
"My goal on the court this year is to have fun, and still obviously play the best that I can. That's all I can do," Serena explains of her year ahead. "Obviously winning Grand Slams is the goal, and that's always my goal. Off the court, I want to open another school [in Africa]. We've opened a couple already, and I'm working on opening another one. Watch this space. I'm really working towards helping as many people as I can."
Questions about her personal life are strictly off limits; interestingly every person who hears I've met her inevitably asks: "Did you ask about Drake!" This is Serena Williams, 21-time Grand Slam champion and tennis icon: the very last thing I want to talk to her about is who she's dating.
It's awkward enough asking about the jacket she's wearing (Alexander McQueen, black, ruffle peplum), although she is genuinely excited to talk fashion. She has studied fashion design, and she explains excitedly that she has another show planned for New York Fashion Week in September for her Signature Statement line (at last season's show Anna Wintour sat front row ... next to Drake).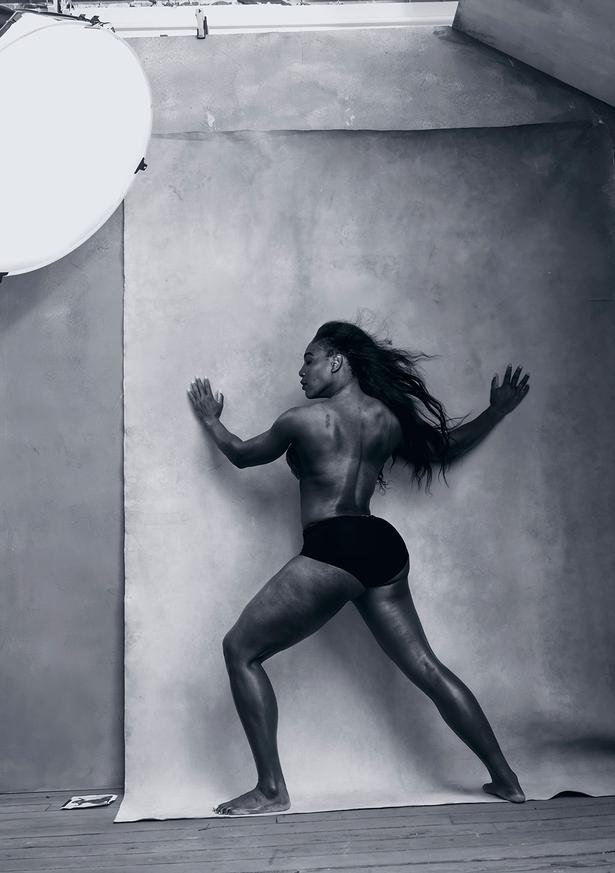 She can't — or won't — name a favourite designer: "It's really too hard to narrow it down to one or two, or 10." Her famous on-court Nike outfits, including the striking yellow ensemble at the Australian Open, are intricately planned to make a statement. "We honestly design it months in advance. I literally sketch it and we make it happen. I'm like — we need to just push the buttons here!'"
As well as working closely with Nike, Serena has been an ambassador for Australian brand Berlei for more than a year, having worn their sports bras for years at the recommendation of her mother. "When I'm on the court, I don't want to be thinking about anything other than tennis. I have a lot of things to be thinking about — my opponent, the elements — in this weather, the heat. The last thing I want to be thinking about is how my chest is going to react; is it going to bounce too much?" she explains of the partnership.
In a career of highs, 2015 seemed particularly significant for the 34-year-old, on and off the court. She returned to the Indian Wells tournament in March, after boycotting it for 14 years after she was booed in 2001. She featured on the cover of US Vogue, the first black female athlete to do so.
She examined equality in the digital age as the guest editor of Wired. And in December she was named Sports Illustrated's Sportsperson of the Year; significantly renamed from sportsman. Oh yes, and she played some incredible tennis, winning 53 of 56 games and retaining her number one status.
"The Sports Illustrated title was cool because it wasn't just an award, I think it spoke to women in general," she explains of what she's proudest of from last year. "That meant a lot to me, because it meant that I could send that message to young girls — that this isn't a man's award, this could be your award too.
"On the flip side, winning Wimbledon too because it was the second time in my career that I won four Grand Slams in a row. And I never thought I would do that again! To do that twice in a career is pretty awesome."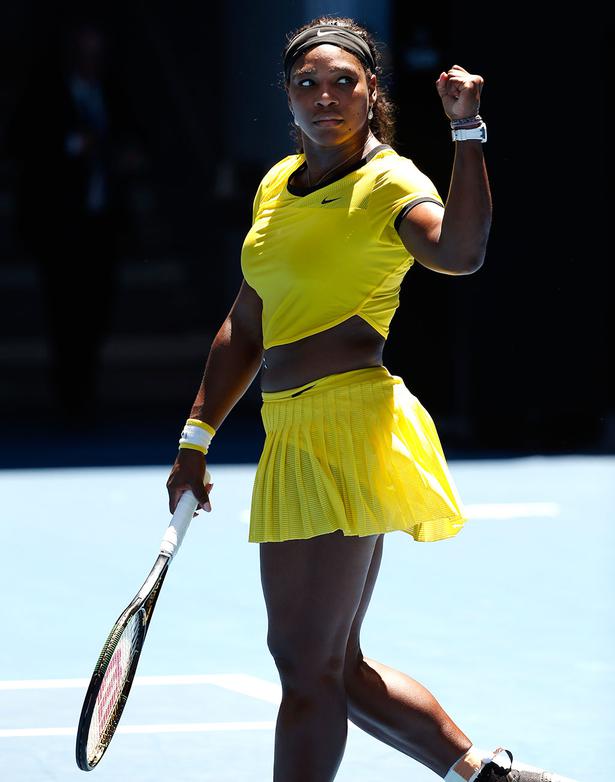 She also featured in the groundbreaking new Pirelli calendar, alongside a diverse range of well-known women rather than the traditional barely clothed models. Photographed by Annie Leibovitz, Serena appears alongside the likes of businesswoman Mellody Hobson, Star Wars producer Kathleen Kennedy, Iranian artist Shirin Neshat and comedian Amy Schumer.
"To be a part of the calendar with so many amazing women was really great for me," Serena explains with a huge smile on her face, "I mean, the calibre of the other women in the calendar — I was like, 'really, you want me to be part of this?'" Serena's topless photo (pictured left), described by Annie as a body study, has been described as one of the calendar's most striking, showcasing her force.
Strength, determination and ambition are words that have become synonymous with the tennis star, who says she relishes being in a position to be a spokesperson for women in general. Her advice for young women combines her unique blend of raw confidence and vulnerability. "You have to believe in yourself. Even when you don't, you have to try.
There are moments when I'm out on the court and I'm like: I don't think I'm going to be able to do this. But then I fortify myself and say: I can, I can — and it happens.
"If you believe in yourself, even if other people don't, that really permeates through and it shows. And people respect that."
Share this:
More Culture & Travel / The Latest