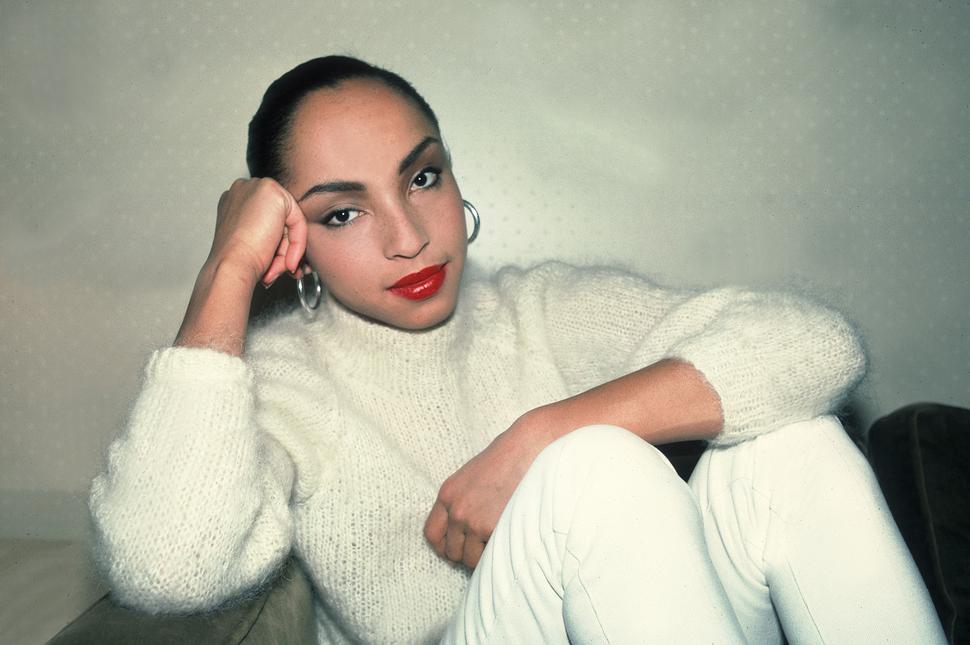 Watch & Listen: 20 Seductively Sexy Songs To Get You In The Mood
Turn the lights down low and the volume up — these amorous hits are sonically and visually alluring
Tuesday July 12, 2022
Criminal by Fiona Apple (1996)
The singer's highest-charting single is about "feeling bad for getting something so easily by using your sexuality" as Apple explained at the time of the song's release in 1996. Its vivid use of colour and voyeuristic feel played on the strengths of its director Mark Romanek and cinematographer Harry Savides. A music video of its era. 
Sexual Healing by Marvin Gaye (1972)
The R&B crooner's seductive hit about humping stayed at the top of our charts for six weeks. Dressed in a smooth tux with a red handkerchief while singing the song in an underground club, the video cuts to a patient/doctor scenario, a bottle of 'Midnight Love Potion' and a corny heart monitoring test. 
J'taime Moi Non-Plus by Serge Gainsbourg (1967)
A breathy Charlotte Gainsbourg declaring her love to Serge, set to a backdrop of a misty and romantic Eiffel Tower. 
Wicked Game by Chris Isaak (1989)
So popular it had two music videos. One by director David Lynch, the other by Herb Ritts shot in Hawaii at Kamoamoa Beach. Chris is seen frolicking on the beach with his love interest, none other than top supermodel of the era Helena Christensen.
Private Dancer by Tina Turner (1984)
Prostitute or taxi driver? Tina's role in this Brian Grant-directed music video has been contentious over the years, but the storytelling and visuals matched the track's sexy but sad core energy. 
Pony by Ginuwine (1996)
Popularised in the film Magic Mike, the song's accompanying video was shot at Cowboy Palace Saloon in Chatsworth, a pre-cursor to the hip-hop meets country vibes of present-day stars like Lil Nas X. The song's highly suggestive lyrics saw a revival on TikTok recently, remixed with Britney Spears' 2003 hit Toxic. 
I Wanna Sex You Up by Color Me Badd (1991)
Explicit lyrics and a dance sequence made this Oklahoma-native boy band a contrast to the squeaky clean image of their contemporaries such as New Kids On The Block and Boyz II Men.
Be My Baby by The Ronettes (1963)
Possibly the iconic 60s girl band's biggest hit, the song is a prime example of Phil Spector's remarkable Wall of Sound technique that highlighted a rich and dense orchestral aesthetic.
Justify My Love by Madonna (1990)
Madonna teamed up with Lenny Kravitz and Ingrid Chavez on this track, with Madonna using a classic breathy-talk-singing delivery for the song's seductive lyrics. The video was directed by Jean Baptiste-Mondino in the style of a black and white 60s European arthouse film, as the singer makes her way through a hotel corridor peeking into people's bedrooms. 
Too Much Love by LCD Soundsystem (2006)
This thumping 2006 track matched with lead singer James Murphy's seductive/trance-like vocal is enough to put you in a spell.
Ooh La La by Goldfrapp (2005)
Considered one of the best dance records of the mid-2000s, lead singer Alison Goldfrapp's ode to glam rock is self-assuredly sexy and decadent all at once.
Sweetest Taboo by Sade (1985)
One of Sade's biggest hits still stands the test of time with its alluring beat and is only reinforced by Sade's own unique sense of style and piercing stare.
Turn Your Lights Down Low by Bob Marley feat. Lauryn Hill (1999)
A re-make of Bob's 1977 hit with The Wailers, Lauryn's vocal prowess and lyrical rhymes add to the song's romance. Lauryn recorded her vocals in Bob's original recording studio in Kingston, Jamaica, and the accompanying video also shot there, celebrates Bob's music and his contribution to reggae music in a poetic way. 
You Really Got Me by The Kinks (1964)
An iconic track making full use of the power of a distorted guitar riff, its lyrics highlighting lust and sex was timely in an era of emancipation and sexual liberation.
Moments In Love by Art of Noise (1986)
An atmospheric composition of its era, this electronic and ambient track has been sampled by many artists over the years.
Love To Love You Baby by Donna Summer (1975)
One of the first disco tracks to be released on the extended format 12-inch single (17 minutes). Summer's seductive singing has been compared over the years to that of someone having an orgasm.
Let's Get It On by Marvin Gaye (1973)
Another great track from the R&B maestro, its title is pretty self-explanatory really. 
Cream by Prince (1991)
Camp video and suggestive lyrics, this is peak Prince at his finest.
The Sensual World by Kate Bush (1989)
The title track from her sixth studio album, trust Kate to have a cerebral perspective on the art of seduction with this dreamy tune. The video's simple yet mesmerizing treatment sees Kate dancing through an enchanted forest in a velvet medieval-style dress.
Fade Into You by Mazzy Star (1993)
A love song for angsty mid-90s teens, this spellbinding ballad about unrequited love was perfect for the times — and today. 
Share this: