People Of The Year: Shaneel Lal Is A Powerful Voice Of A Generation
The inspired activist is unyielding in their fight for equality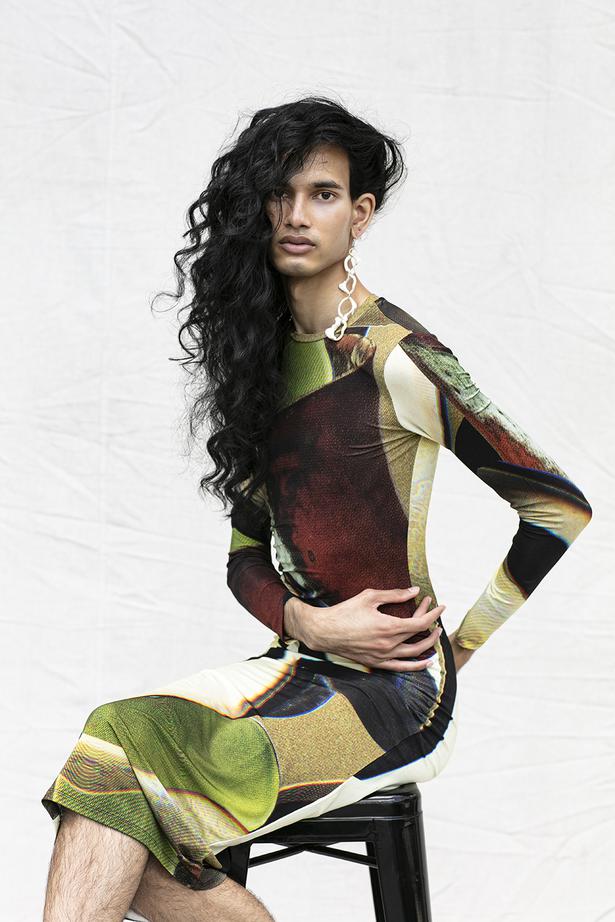 Sunday Dec. 19, 2021
There are multiple layers that have helped shape Shaneel Lal's identity in the public arena.
The award-winning intersectional activist is a vocal advocate for Indigenous and LGBTQIA+ communities, co-founder of End Conversion Therapy NZ, a youth MP, an executive board member for Auckland Pride Festival and Rainbow Youth, a recently appointed trustee of Adhikaar Aotearoa (a non-profit that provides education, support and advocacy for queer South Asians), a part-time model and a full-time student studying a conjoint Bachelor of Arts and Laws at the University of Auckland.
Earlier this year, Shaneel was awarded the Pacific Cooperation Foundation Inclusion award, and toward the end of 2020, was awarded the Impact Award for Inclusion, recognising their commitment and efforts to ban conversion therapy.
Along with these daily commitments and accolades, they're navigating life as a trans-non-binary person in a world that's not always kind, but even at a young age they are aware of having agency when it comes to putting their heart and soul on the line.
"To be trans is to be in a constant state of mourning" reflects Shaneel on a year of highs and lows. "You're mourning your aspirations, your joy, your freedom, your safety, your friends, your family and sometimes you're mourning yourself."
"I feel the least safe when I feel most like myself. I have lost so much because I have accepted who I am. I am still losing the people and the things I love. In all that loss, I've found myself and that's all that really matters."

"I am loving who I am, I am cherishing who I am, I am protecting who I am, I am mothering who I am and I am being who I am. It aches me so much when I see other young queer people accepted by their family - everyone deserves that but I don't have that."

"I will have to create that love for myself. It is difficult to love yourself in a world that gives you no reason to. I will create the reasons too. I know I was born for greatness and there is nothing greater than being me."
This will to fight on despite being on the receiving end of vitriol and abusive comments has given people in the community hope, looking to Shaneel for guidance even though they themselves are trying their best to simply exist as a young person in the world. 
"I think people tend to forget that I'm only 21 years old. There's only so much I can do myself. Yes, I can be of service to my community, but it does come with a lot of sacrifice. My physical and mental health has been at a crossroads this year, but I'm always hoping for better."
In fact, come February 2022, Parliament's justice select committee is expected to report back on the record-breaking submissions received on a bill proposing to ban conversion therapy, with 106,700 submissions made.
Through their lived experience of dealing with the harmful impact of conversion therapy while growing up in Fiji, Shaneel was at the frontline of this year's efforts and social media campaign to encourage New Zealanders to be on the right side of history.
Shaneel's integral role in articulating clearly the politics and issues they are passionate about on social media — particularly to a younger audience — is a compelling example of reaching audiences traditional media are still struggling to connect with.
"When I founded the Conversion Therapy Action Group, I told myself that I can, I must, and I will end conversion therapy. When I feel lost, I remind myself of my purpose. My service to my people is beyond one cause."
"It is about healing my community's intergenerational trauma, and as difficult as it is to accept, that includes queerphobic Indigenous peoples. My most authentic self is a person that loves their community. That requires me to be unapologetic about our fight for equality." 
Shaneel shares their thoughts on identity and colonial patriarchy as part of our Style Liaisons series at Viva.co.nz/shaneel-lal
Share this: