Myths, Motherhood & Memory: Sharlene Teo On Her Debut Novel
We chat to the Singaporean-born novelist ahead of her appearance at the NZ Writers Festival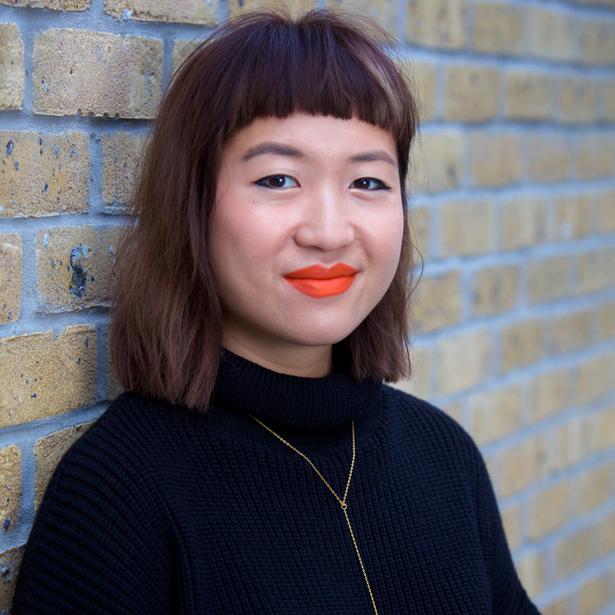 Sunday May 6, 2018
A fan of horror films, Sharlene Teo's first impulse when writing her debut novel Ponti was to write from the point of view of a Pontianak — a vampire-like creature from South East Asian mythology that lures in lone men with its beauty before devouring them.
When she realised that writing from the point of view of an unstoppable monster made the plot difficult to progress, her focus changed. "It's very hard when the character's already all-powerful, unless you draw some very defined limits to that," she explains from her home in London, ahead of her appearance at the Auckland Writers Festival this month.
The result is arguably just as ambitious, made up of the voices of three women, whose stories are woven from Singapore (where Sharlene grew up) in the 1960s to the not-too-distant future.
"I'm very interested in the ideas and expectations imposed on women in the world," she says. "How when women get older it's hard for them, but when men get older sometimes people value them more — they're seen as 'attractive' and 'distinguished', right?"
These ideas came together to create the character of failed cult horror film actress Amisa Tan, who played a Pontianak in a series of B-grade 1970s films titled Ponti! that she was sure would catapult her to stardom, but never did.
We hear from a young Amisa, then we're taken forward to the story of her 16-year-old daughter, Szu, who struggles growing up knowing she didn't inherit the attractiveness of her mother, who is brutally cold and hostile towards her. The third narrative comes from Szu's former friend Circe, who's now in her 30s and working as a social media consultant on a remake of Ponti! and is haunted by their intense teenage friendship.
READ: The Best Bookstores in Auckland
"I was very interested in the idea of an actress who fails, who's never even properly famous and the impact that would have on her relationships, for example, in this case on her daughter, moving forward," Sharlene says.
"In the aftermath of that, if you feel you've failed at life, who do you become? I thought there's no better way of seeing that than the female face on screen — how you can have a pop star or ingenue and when they're 21 they sort of own the world, they seem so invincible. Once they start gaining a little bit of weight or not looking the same, all of a sudden they have absolutely no power."
Ponti has garnered praise for its visceral descriptions of everyday life in the hazy, sticky heat of Singapore, its realistic portrayal of teenage girlhood and its insight into the complexities of friendships, mother-daughter relationships and ageing.
Food plays a constant and integral part in defining these themes, from sickly green walls being described as the colour of "cheap mint icecream" and a woman who's like a "sweet but plain pudding", to Circe bitterly reflecting on how magazines "with their phoney advocacy of self-love" expect women to accept ageing gracefully and "ripen like a bottle of wine, not a banana; to thrive, not to rot".
Ponti's manuscript won a Deborah Rogers Foundation Writers Award for first-time novelists in 2016, which Sharlene describes as "life-changing" as it gave her the means and motivation to finish the book.
READ: Hot Ticket: What to See at the Writer's Festival
A glowing review from the award's presenter, famed British novelist Ian McEwan, helped fuel anticipation for the novel, which had seven publishers vying for its rights. Sharlene's been rushing from festival to festival since it was released a fortnight ago.
"It was a very overwhelming, atypical experience for someone in the launch week of their debut book to have so much attention on them," she says.
"I know this is a tremendous privilege to get any sort of attention and is something that I should try and enjoy, but the interesting thing is the long game, the life of the book, whether it will sink or swim. I don't know yet and I think that powerlessness is quite anxiety-inducing, but thankfully I am kept really busy: I think that helps distract me from thinking too negatively."
Sharlene even tweeted asking for people to send a clipping of her "first ever scathing review", saying that she doesn't plan on spending much energy on those who tear down her work.
"Ultimately, as long as I'm writing from a place of truthfulness and a genuine desire to connect with people — not for the sake of impressing people but because I believe in stories as consolation or stories as a way of communicating things that I can't otherwise in spoken language — as long as I stay close to that impulse ... I feel an absolute integrity to it."
What does frustrate her, however, is what she sees as frequent and unnecessary criticisms of graduate writing programmes, which the review also covered.
"I'm just so sick of this shaming implicit assumption that because someone's gone to writing school that they're going to sound all the same or they're weak or boring or less good writers as a result," she says.
BOOK CLUB: What to Read This Weekend
"That takes away from the central thrust to me of why we read and write, which is really to communicate with each other and transmit the impulses of one consciousness to another. I think everything else beyond that is just noise."
She has a new book in the works but says she doesn't expect to finish it until next year and is taking it easy while she dedicates her energy to sharing Ponti with the world. It's the approach she takes to all her writing — she's not strict on herself when it comes to keeping a schedule or daily word count.
"I just view it as, whatever I can get out is a treat, it's a joy," she says. "When I put too much pressure on, I start criticising myself and I don't write anything. For me, it's just about relaxing, trying to get to this mode of play. Remembering it's fun, making stuff up."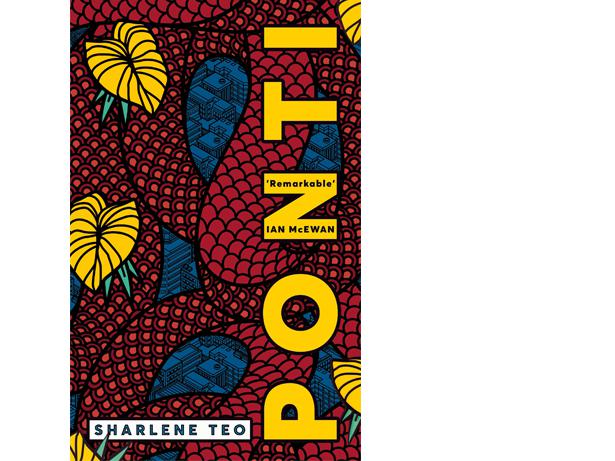 • Ponti: Sharlene Teo, Sunday May 20, 12pm-1pm. Tickets $20-$25 from Writersfestival.co.nz
Share this: