Sid Sahrawat's Culinary Discoveries in Europe
The top chef and owner of the award-winning restaurants, Sidart and Cassia, heads to Europe for a culinary adventure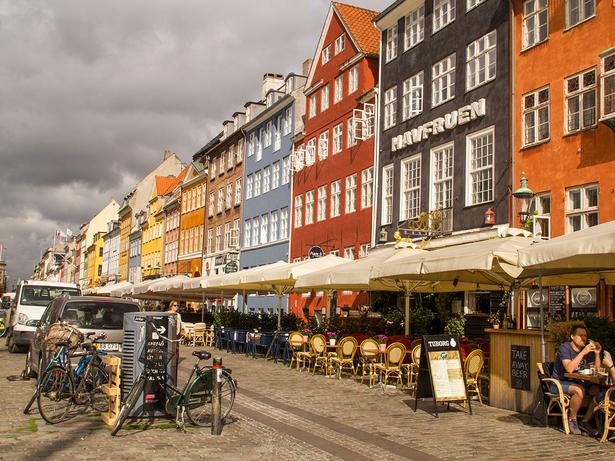 Wednesday Nov. 22, 2017
I once read that "It's better to see and experience something once than to read about it a thousand times". Cookbooks and blogs are great to learn about what the dining scene in other cities is like, they provide quite a bit of inspiration for chefs like me, sitting on the opposite end of the world.
But there are limitations to reading and hearing; your other senses are not appreciating the wonder. My wife, Chand, and I love travelling and our escapes are usually based around culinary adventures, so that we keep abreast of international restaurants and keep evolving our two restaurants Sidart and Cassia.
Last school holidays we packed up our super-excited 6-year-old daughter (left our 20-month-old son with the grandparents in Auckland) and headed off on a culinary adventure to London, Oslo and Copenhagen.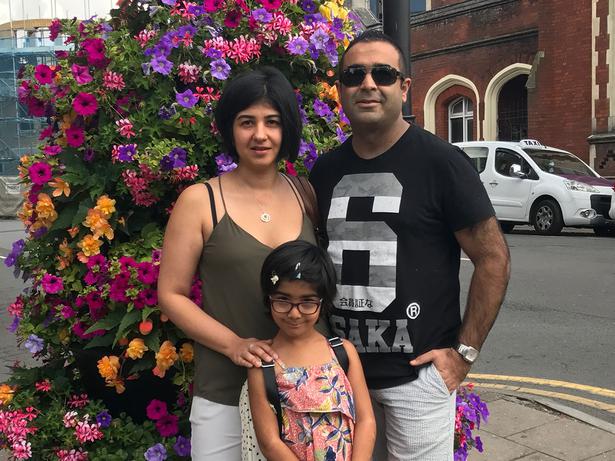 LONDON
Our first stop in London was Lyle's in Shoreditch for lunch. The restaurant is almost minimalistic in its decor and the food is equally pared back. Small plates that you can share (if you must) and seasonal produce.
The tayberry tart — tayberries are a cross between blackberries and raspberries — expertly showcased how beautiful English summer produce is.
READ: Sid Sahrawat Loves Fried Chicken, Could Do Without Offal
London is the birthplace of modern Indian cuisine; ask any Londoner and Dishoom will be on their list of recommendations. I first heard of Dishoom when we were going to open Cassia, three years back, from our new landlords.
Dishoom is always buzzing from breakfast to dinner, it's more an Indian cafe than a restaurant. The cocktails are unique and have an Indian slant, the food is casual and meant to share. The queues on a weekend can be long but you won't mind as staff ply you with sherry and lemonade while you wait.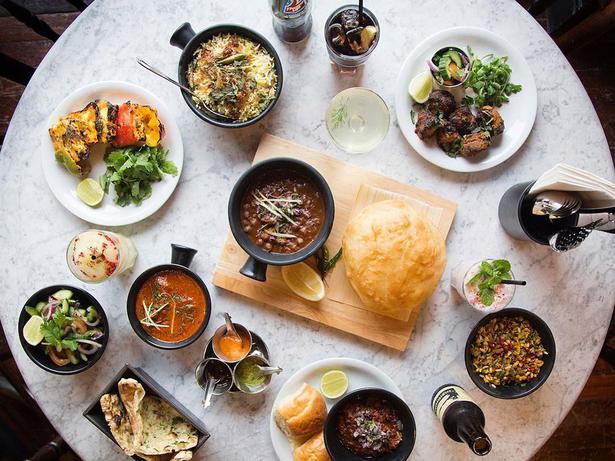 On our third day, Chand and our daughter, Zoya, altered the itinerary and diverted its focus towards shopping. After a breakfast of eclairs, tarts and croissants at Paul's Bakery in Richmond village, we walked down the village's cobbled streets looking for some bargains.
Jacadi, a French store had the most exquisite couture for kids. Papouelli is another fantastic store for kids' footwear. Chand grabbed a few pieces from Jigsaw, and French Connection proved to be a worthwhile stop, even for me.
After all that hard work, we stopped at Byron for what it deems "Proper" burgers, buffalo wings and cheese fries.
READ: What It Takes To Survive Auckland's Competitive Restaurant Scene
Dinner was slightly more upmarket than burgers that night as we headed to the iconic two Michelin-starred restaurant by chef Brett Graham called The Ledbury. Ledbury's dining room is as elegant as its neighbourhood of Notting Hill.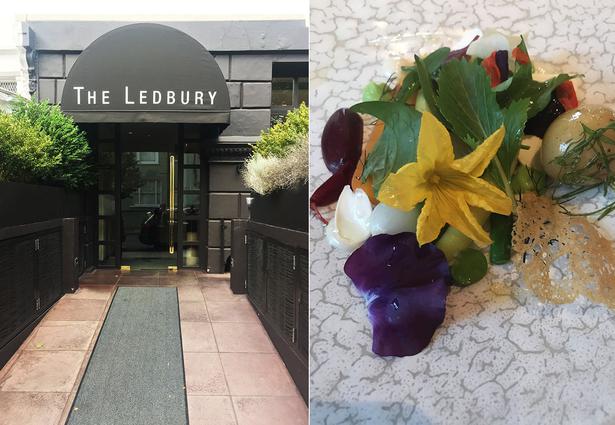 The tasting menu balanced rich flavours with fresh summer produce. It was great to see familiar faces on the staff as well, we were looked after by ex-Clooney sommelier Jarrod Mendes.
On our last day in London, before we headed off to Scandinavia, we explored Bicester Village. Bicester is on the outskirts of London, so you either have to rely on public transport or hire a car. I suggest the latter as it will be far easier to carry out the shopping.
Bicester Village is literally a village full of designer brands at outlet prices, Michael Kors, Diesel, Ralph Lauren, DKNY, Kate Spade, the list of big names is endless.
We were quite sceptical about shopping at Bicester but were assured by our local hosts that it was worth the travel. It was, we had our hands full of shopping bags as we left Bicester and headed to the airport.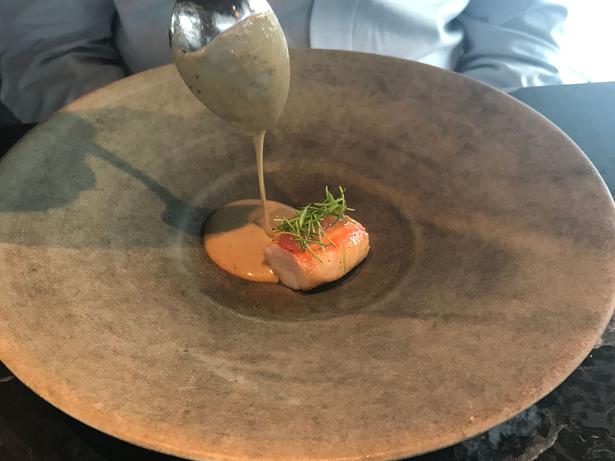 OSLO
Our sole purpose for visiting Oslo, as crazy as it seems, was to dine at Maaemo. Maaemo is a three Michelin-starred restaurant that seamlessly marries Norwegian climate, produce and culture into its food.
The restaurant has only eight tables and a chef's table right by the kitchen. We were fortunate and grateful to be on the chef's table, it gave us the opportunity to not only watch the experts at work but also turn around and look through the floor-to-ceiling glass at the beautiful Nordic landscape; the city juxtaposed against the background of a river and the forest beyond.
READ: A Norwegian Adventure with the Range Rover Velar
Oslo was composed and quiet, there is a distinct lack of noise from traffic, no rushing people, no frantic trade. The main street was lined with restaurants and cafes full of people enjoying the opportunity to dine al fresco.
We shopped for souvenirs of trolls and Vikings. Chand, who has a super soft spot for chocolate, stopped at the Freia chocolate store and bought giant creamy Freia Melkesjokolade bars with hazelnut.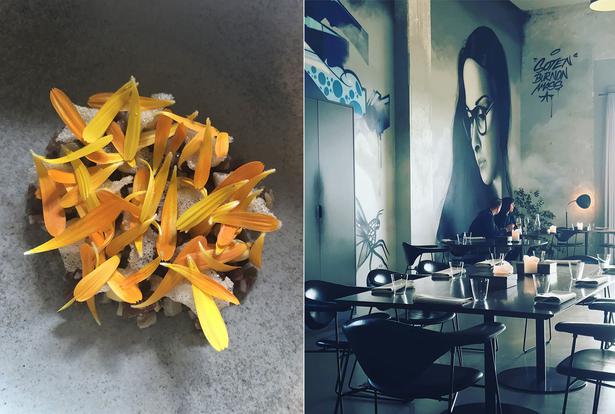 COPENHAGEN
The top of any foodies list when they visit Copenhagen is surely Noma. Unfortunately for us Noma had shut its doors to complete its move to a new property. I had the chance to look beyond Noma and booked our first dinner in Copenhagen at Amass.
Amass is located in quite a surprising neighbourhood, Refshalevej is industrial with big chimneys billowing smoke. At one end of this industrial zone is Amass, a restaurant that believes in sustainable practices, organic produce and even grows some of its own produce in a kitchen garden outside the restaurant.
Ex-Noma chef Matt Orlando has created a funky space that serves contemporary cuisine with ethos. We were made to feel utterly at home, seated by the kitchen, served by chefs, and even had the opportunity to explore their garden in-between courses.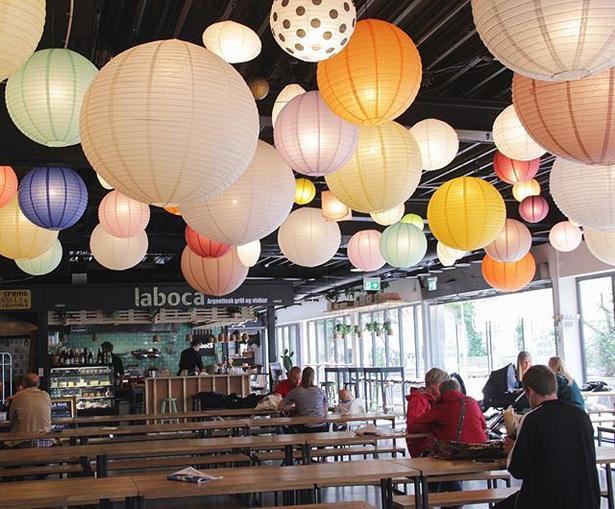 As much as I love cooking food that inspires your tastebuds, I love to present it artfully. There is no better place in the world to be inspired by design than Denmark.
Chand and I headed to Illums Bolighus, on the busy Amagertorv located in Strøget district, to check out some Danish ceramics. The store is beautiful, a must visit if you want to incorporate Scandinavian design into your own home.
Chand, by this stage of our holiday, wanted to eat a bit more casual and convinced me to take a leap of faith and follow her, albeit very skeptically, for dinner to what we believed would be a food hall in Vesterbrogade.
We found the so-called food hall Westmarket and were completely surprised. It was a bustling space with individual stall-like restaurants, a communal dining area and very interesting food offerings.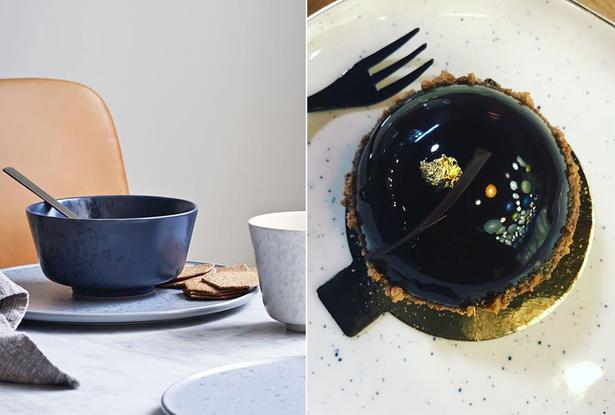 We started at a Pakistani restaurant Zahida (rated #1 on tripadvisor in Copenhagen). Brothers Shane and Bobby treat you like family and the food, like the name of the restaurant, is a homage to their mother.
Two Socks is a specialist gin bar in the same market. Let Magnus, a gin genius, guide you through the plethora of gins on offer.
The last place we stopped at was Guilty, a dessert bar that reminded us of chef Brian Campbell's offering at Miann in Auckland. Sometimes going off the beaten track does pay off as it did with Westmarket.
LONDON, AGAIN
Back in London, we went to chef Tom Kerridge's two Michelin-starred gastropub Hand and Flowers. English pub food refined and presented in a relaxed setting in the village of Marlow.
Zoya was pleased with her order of fish and chips, Chand indulged in a traditional gala pie and I was utterly satisfied with treacle-cured beef, Yorkshire pudding, potatoes and red wine sauce.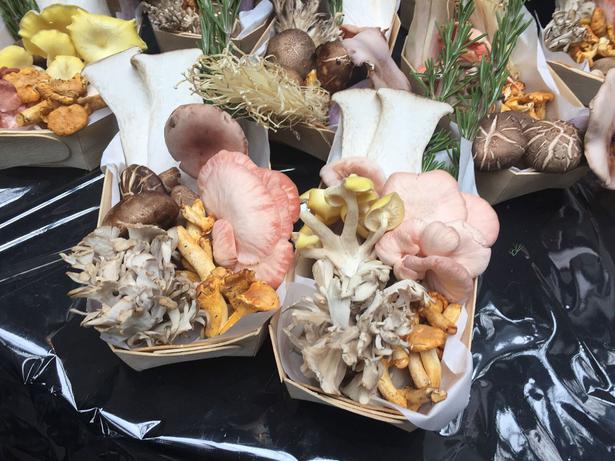 No trip to London is complete without a visit to Borough Market. I was completely blown away by the availability of fresh produce, fish, spices, bread, cheese, the list goes on.
Every sense in your body is excited being in the market, paella pans are cooking up curries, whole suckling pig is on an open fire slowly grilling, Cornish pasties and goats milk icecreams.
Some of our highlights were Neal's Yard Dairy for cheese, cheese and more cheese and the Spice Mountain shop where you can find spices from even the most obscure places in the world. We ended up buying ground Carolina Reaper chilli, Moruga scorpion chilli and Naga ghost chilli.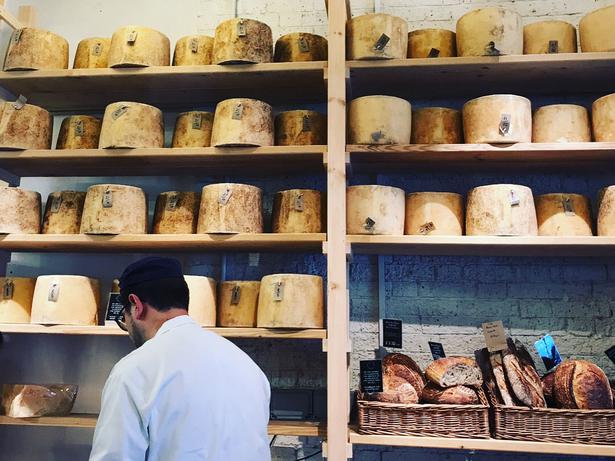 Across from the Borough Market is the iconic Shard. After our adventure in the market we headed to Aqua Shard to take in the views of London from up high. It was quite something to have a glass of bubbles while admiring the length and breadth of this huge, populous city.
If you have a young travelling companion, no visit to London will be complete without a visit to Hamleys toy store in Regent St. Six floors of toys for literally every age. I could not wipe the look of happiness and wonder off our daughters' face; she had been saving up for Hamleys by doing chores months before the holiday and it had been worth it.
READ: Where to Go: Sidart's New Refit
Our li'l trooper was also excited to visit Dominique Ansel Bakery in Belgravia. Dominique has been voted best pastry chef by World's 50 best and his bakery is full of sweet delights.
Another must visit if you have a sweet tooth is Maitre Choux by chef Joakim Prat in South Kensington. The eclairs are delectable and have flavours such as Persian pistachio, salted butter with caramel, lemon meringue with bergamot.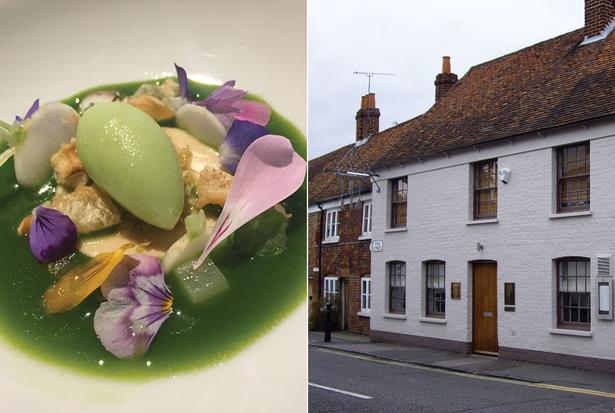 Our final culinary adventure was at Heston Blumenthal's three Michelin-starred The Fat Duck in Bray. They say you save the best for last and I think this time we certainly did. Fat Duck was everything we ever imagined and more, it was one of the most memorable meals of my life.
The service was exceptional and went the extra mile. Every diner was made to feel special and most of all Heston and his team waved their magic wands and recreated our childhoods.
READ: New York Restaurant Named World's Best
If you read about Heston's food, watch videos of his dishes and watch his shows you feel familiar with it all, but to experience it first-hand is bucket-list worthy. We loved every minute of our culinary adventure, it opened our minds and made us giddy with excitement at times.
But after all that travel, Chand and I both agreed that what we have in New Zealand in terms of our own culinary scene is amazing and something we, as Kiwis, should be proud of. We have amazing food heroes, caring suppliers and a buzzing energy to create that is unlike anywhere else in the world.
Share this:
More Culture & Travel / Going Places