The Slick New App That Helps You Hustle
Sidehustle is the locally developed social marketing platform hoping to change the way New Zealanders work, shop and network
SPONSORED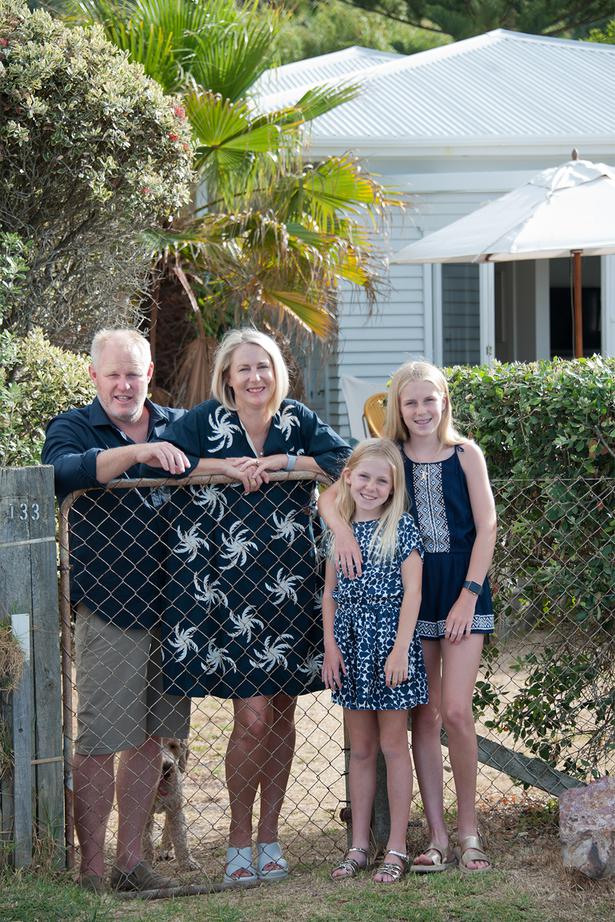 Wednesday Aug. 11, 2021
David Gibson has always been keen on side hustles.The self-described "hustler" left a 20-year career in finance to help high-growth businesses — cofounding Waiheke Brewing Company and investing in the early stages of Lewis Road Creamery, Jess' Underground Kitchen and Harker Herbals.
For his next side hustle, David has created a social marketplace app called (appropriately) Sidehustle, with the goal of lifting up the next generation of big-dreaming New Zealanders by connecting them with customers and job opportunities.
"Sidehustle is a social marketplace where brands and individuals can buy, sell and rent items, and find and list jobs," David explains. "It operates more like a social community than a traditional marketplace; you get to creatively express yourself through the photos you post, what you say about yourself and the feed you curate."
On the app, users can form groups and follow people and brands they love. There's also an innovative feature where they can 'boost' listings to appear on their own feeds and earn money for each sale made through them. "On Sidehustle, everyone can be an influencer," says David. This function, coupled with the app's celebration of self expression, plays well to Generation Z, who are known to express who they are through what they buy.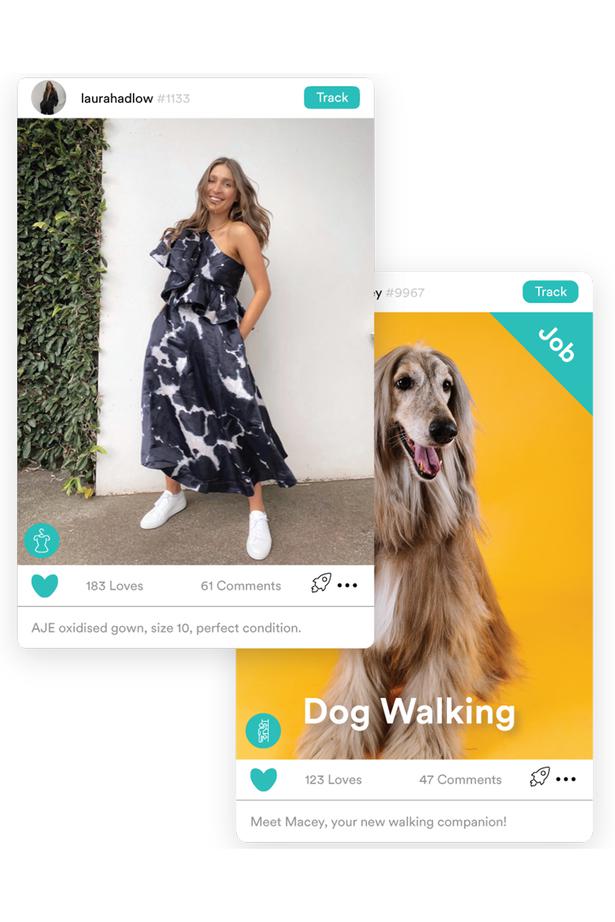 The app's mission to lift up the next generation has piqued the interest of several investors, including successful entrepreneur and advocate for women in business Sarah Paykel ONZM, herself a mother of three Gen Z-ers, as well as the biggest band in the land, Six60. "Six60 are the ultimate example of young Kiwis who, through hard work and determination, have successfully turned their side hustles into their main hustles," David says.
"They're also incredibly passionate about using their influence to lift others up, which is why they connected with our purpose." The band has been actively involved with the development of the app and will use it to offer special experiences and opportunities in the coming months.
David's inspiration for Sidehustle stems from his teenage daughter and her friends, who he says are determined to make their own money. The rising popularity of side hustles amongst young people is a trend seen around the world; a recent Bloomberg article reported that Covid-19 has "unleashed a wave of entrepreneurialism" with 53 per cent of Gen Z expecting to run their own companies one day.
In Aotearoa, research has found that one in three New Zealanders has a side hustle and that it's the younger generation of digital natives who are leading the charge. "It's great watching these young and ambitious people start their journeys," David enthuses. "Digital social networks provide them with so much opportunity to create and scale businesses quickly. I'm helping my daughter launch a clothes rental business on Sidehustle and it's her hope that she might never have a traditional job."
Though Sidehustle is inspired by Generation Z, it's by no means limited to that age group and even those who still think "TikTok" is the sound a clock makes will be pleasantly surprised by the app's intuitive nature. Noting the diverse range of users that took to Sidehustle in its Beta testing, David says "there's a whole lot of young hustlers looking to grow businesses and make money, but there's also style-savvy people of all ages discovering emerging brands, fashion influencers renting and selling designer clothing, mums and dads listing babysitting gigs and odd jobs, and business owners offering entry-level trials to people who want to work."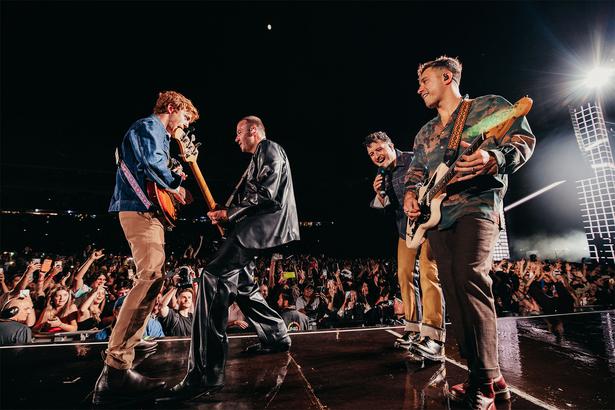 Entrepreneur Mimi Gilmour, the co-founder of restaurant group Burger Burger, is one of these users. "Our industry is in a crisis and we're desperate for people who are willing to do the mahi to earn some cash," she says. "Sidehustle connects us with them, and is so much more appealing to use than traditional job search websites."
The app officially launches today and a quick scroll through its marketplace sees there's already a bevvy of tempting listings, including bespoke works from buzzed about artist Mika Cotton, crystals from yoga guru Monica Cronin's company, Wondermint, a once-worn showstopper of a dress listed by content creator Laura Hadlow, and mouth-watering meals from Jess' Underground Kitchen. On the job front, users are currently looking for everything from an "organisational ninja" to clear out a pantry, to "high-energy can-doers" for job trials at foodie institution, Fatima's.
"I'm hoping Sidehustle will turn into my main hustle," David says. "And I think it will. We've got an amazing team of people working together with a common goal: creating a place for the next generation to hustle hard and achieve their dreams."
Sidehustle is free to download and available now from the Apple App Store and Google Play
Share this:
More Culture & Travel / > Local