"We Make With Purpose": Sione Tuivailala Monu On Joy, Family & Tongan Crafts
Sione is a multi-disciplinary artist whose work includes elements of nimamea'a tui Kakala, the Tongan art of flower designing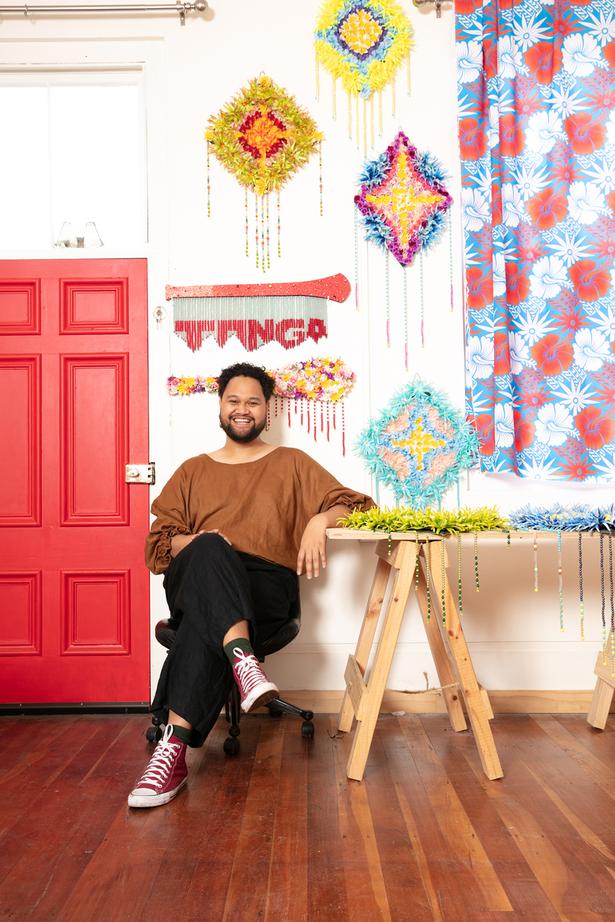 Tuesday Nov. 9, 2021
Joy is the main feeling I'm expressing when I create my cloud forms. I had a curious upbringing as our family constantly moved around Australia because of my dad's job in the Australian Defence Force, so I grew up around different communities and contexts.
One thing that was a constant were the Tongan crafts, adornments and ngatu [tapa] that my mother was an avid collector of.
My making around nimamea'a tui Kakala has always come from a place of discovery and the joy of experimenting with materials. Flowers as a material and symbol have always been something I've responded to since I was a child.
They are also displayed prominently in Tongan homes and worn in Tongan celebrations and events, so I think this link to life and joy is a big inspiration to me.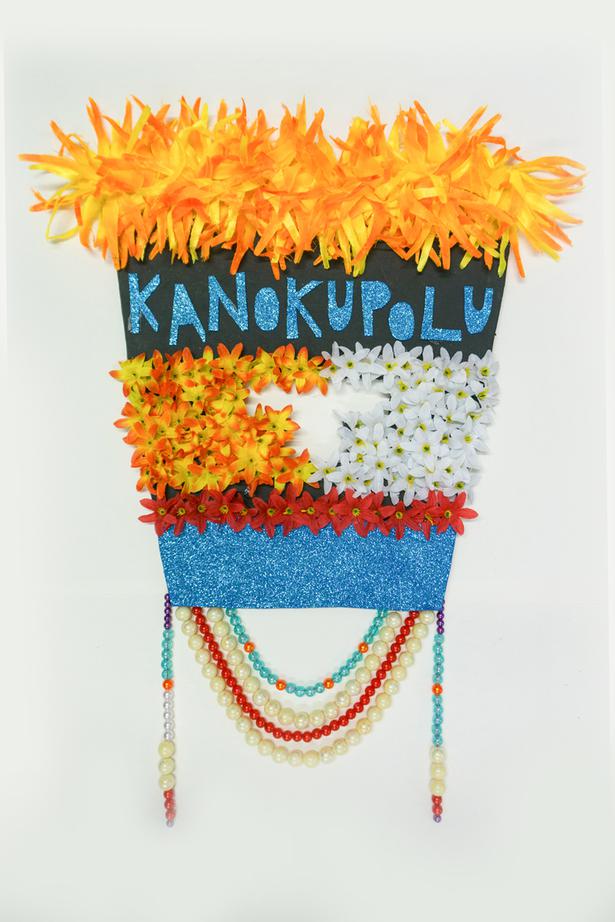 Plastic and synthetic materials have been used by Tongan communities in the diaspora to create their traditional crafts and adornments when the natural, fresh, colourful materials they have in the islands weren't available.
From early in my practice, I would use what florals I'd have in my surrounding environment and experiment with different mediums. My current practice isn't any traditional way of making but is very much inspired by that traditional art form.
READ: Maungarongo Ron Te Kawa On Connection & Quilting
I was not taught how to make in a traditional way so I would develop my own interpretations with materials I had at hand.
I've always adorned my family and whanau with the art I create, and in my video work my family and friends are my main collaborators. I think Tongan traditional crafts are so linked to family life and celebrations and customs. We make with purpose.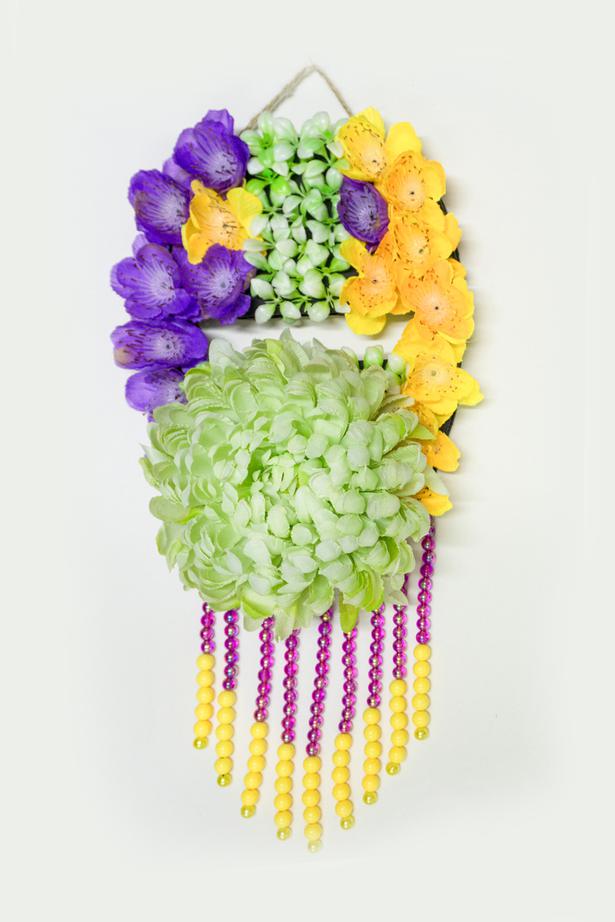 For me as an artist, working with these traditional modes of making, I do tend to include my family and friends in the process and the finished work.
The art world is such a new concept, especially for previous generations in my family, that it feels like a new land that I'm treading with new opportunities, and bringing my family with me through my art feels right, and super-rewarding.
READ: Jasmine Tuia's Siapo Are A Study Of Sacred Storytelling
I definitely see a lot of younger artists working with traditional processes and making and experimenting with it, which I find exciting.
It's very much in line with our seafarers and explorer spirit to explore these new lands and contexts through art.
Originally published in Viva Magazine – Volume Five
Share this: