Sisters at sea
A short cruise was enough to make an addict of Nici Wickes.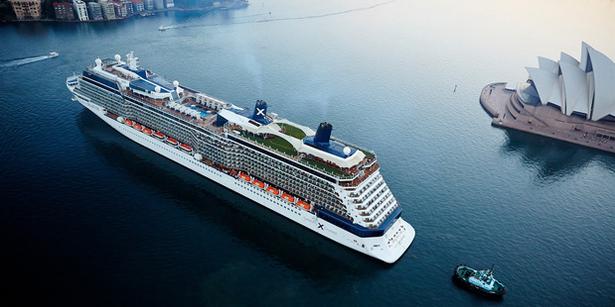 Friday Oct. 24, 2014
Finally, decades after having invested many teenage hours watching a certain television show set on a cruise ship, my sister and I were booked on a cruise of our own, on a luxury superliner with an outlandishly shouty name no less - we could barely contain our excitement.
There are those for whom going on a cruise ship holiday holds a sense of adventure and delight and then there are those who shudder at the thought.
I've always held a secret desire to see what life was like on one of the Arctic-white, towering floating hotels that I'd seen docked in our port.
I'd invited my sister along for the trip, mostly to avoid being paired up with the cliche of a typical cruise ship passenger - an elderly, white trouser-wearing American sporting spanking new boat shoes - should there be compulsory ballroom dancing on board and dinners at the captain's table.
So there we were, one sunny Sydney afternoon, waltzing up the gangway of the majestic Celebrity Solstice and into a world that turned out to be nothing like I'd expected.
Firstly, my narrow predictions of the more than 2500 other passengers were completely out of whack; our fellow voyagers were of all ages, from all over the world and, though probably not from all walks of life, they were all on board for the same reason as we were - to relax and have a good time.
We loved the layout of our spacious cabin with all its clever places to stow our extensive luggage - unlike with airlines these days, there's no pesky luggage limits when you travel by ship - and a deck of our own.
For the next four days and nights we revelled in everything shipside. From yoga classes and gym sessions to lounging in the day spa and hanging out on the perfectly manicured real grass lawn on the top deck, we did it all.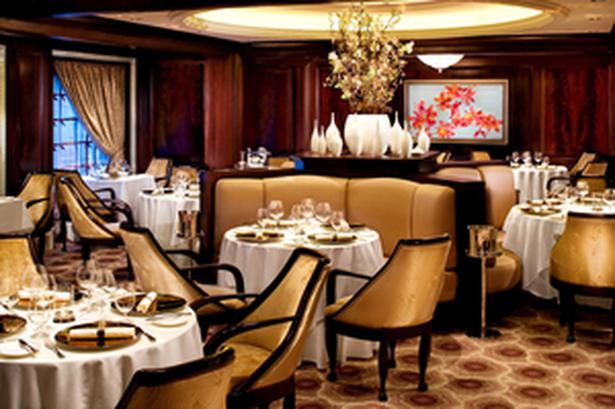 My usual pre-occupation with food was put to the test when I found the culinary options on board, although plentiful, a tad disappointing. However, my informal interviews with Barry, panting next to me on the treadmill; and Sue, relaxing in the spa pool, made me think I was being too harsh a critic given the obvious challenge of supplying thousands of meals every day, at sea.
These two frequent voyagers had only praise for the kitchen and reported that, out of all the cruises they'd been on, this was the best food they'd had.
With nine specialty-themed restaurants on board, from pan-Asian to a Tuscany grill and even one offering fine dining French-style cuisine, I'd have opted for less ostentatiousness and more simplicity even so. The sister, cheeks full of lobster, implied I was being too picky and she was probably right.
It was unexpected, the aspects of cruising that I enjoyed the most; how wonderful it was to be free of the usual rigmarole of air travel; how convenient and stress-free it was to travel with your hotel room, the scenery changing without the drag of endless check-in/check-outs; the sheer luxury and shipshapeness of a cruiseliner of such magnificent proportions as the Celebrity Solstice.
The lack of rules is fantastic and freeing, leaving us with an overriding impression that the best thing about taking a cruise is how easy-going it is. Even this short, four-night, sampler cruise had turned two busy sisters into a couple of relaxed cruisers and that felt priceless.

• Celebrity Solstice visits Auckland October 19. Short two and three-night sampler cruises on Celebrity Solstice, Voyager of the Seas and Rhapsody of the Seas are available, in addition to a selection of 82 longer Pacific cruises this season. 
Visit royalcaribbean.com or celebritycruises.com.
Nici Wickes travelled courtesy of Royal Caribbean and Celebrity Cruises.
Share this: