Six best spots for a drink in Wellington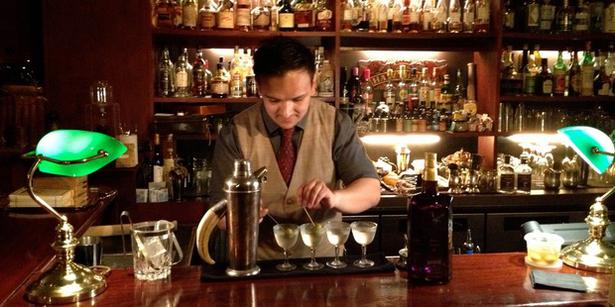 Monday June 9, 2014
Joseph Slater of Six Barrel Soda Co. is an expert on Wellington drinking culture. His innovative all-natural sodas have developed a cult following and his Newtown bar Monterey is a local favourite. A talented bartender himself, he can mix up a mean cocktail or egg cream soda, so we trust his recommendations. He shares his six top spots below.

Monterey
Monterey is our Newtown bar and diner, and the birthplace of Six Barrel. We started making our sodas there to avoid using the big guys and to have a solid range for non-drinkers. I'll usually get one of the liquored iced sodas.

Golding's Free Dive
Golding's opened down the lane from Six Barrel HQ in 2013 and helped kick off the awesomeness of the Hannah's lanes area. Part dive bar, part craft beer bar, part local joint. It's my go-to after-work pint stop.

Rinski Korsakov's
I live in Berhampore and Rinski's is the best local cafe you could hope for. Great music and staff make a place for me, the rest is a bonus. I'm there for coffee and crosswords most weekends.

Hawthorn Lounge
Wellington's best cocktails and bartenders, a haven for fine liquor and classic-style cocktails. The guys here know their stuff and are friendly to boot. Boozy drinks in front of a fireplace with jazz playing, it's everything you want from a cocktail bar.

Fast Eddie's
This place is a little ridiculous but I love it - cheap drinks, pool tables, Street Fighter and there's always weird stuff going on.
A shot and a can is my usual drinks combo here over a game of pool. Loser buys.

Nikau
It's nice when a cafe puts as much thought into their drinks list as their food menu. Nikau is a Wellington institution and has a tidy and well-considered aperitif and wine list to go with lunch.
Share this:
More Culture & Travel / Going Places