Why Artist Stella Corkery Thinks We Should Slow Down
In a world bombarded by a myriad of throwaway images, visitors to Auckland Art Gallery are invited to drink in and reflect on paintings from 20 New Zealand contemporary painters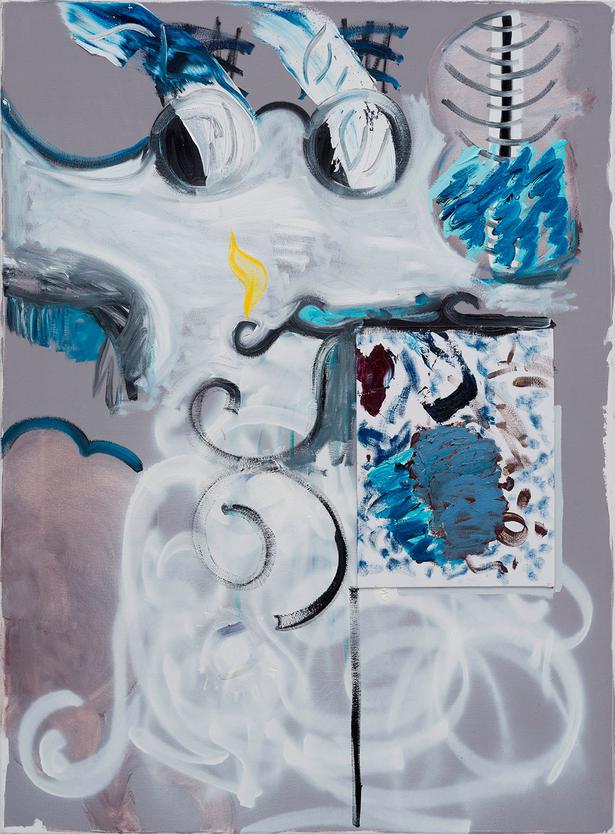 Wednesday Nov. 25, 2015
Necessary Distraction: A Painting Show opens this weekend at the Auckland Art Gallery Toi o Tamaki with more than 100 paintings from 20 established and emerging New Zealand contemporary artists. The works selected focus on the idea of eradicating past boundaries associated with painting in order to involve the viewer in a conversation between art work and idea. We chat to Stella Corkery whose painting will be a part of the exhibition.

What was the process like working with curator Natasha Conland and the Auckland Art Gallery selecting work that you both felt represented this idea of painting as an important medium in a world of throwaway imagery and social media immediacy?
In the past my installations have involved multiple hangs which in one way responds to a world of fast moving multiple images. For instance, the Freedom Farmers exhibition in 2013 (at Auckland Art Gallery), I brought 70 paintings to the gallery to work with for install, with the intention of working with a little over half, and in the end we chose 38.
For this show, I created a dozen or so paintings and again we will choose around half depending how they work within the gallery space. We are presenting fewer works with the aim to slow things down and change the paradigm of the fast moving viewing process.
My practice is involved with discussing contemporary concerns so ideas around throwaway imagery or the banal are interesting to me. Anyway nothing is really banal – there's always something going on, on another level, a sign for something else or a political concern etc. Social media immediacy involves complex sets of human behaviours, one of those being authenticity.
Just to begin with a painting of something is immediately a copy. Images move through our lives as copies. Sometimes I think of my work as being "alleged paintings". Painting is in the business of creating images and isn't that what we are all about in the contemporary? Has there ever been a more relevant time for the oldest form of image making to be at work?
On the physical side of things, a painting is of the real world (as opposed to the virtual) and as a sometimes-large object it can be so present, which is also a valid contemporary experience.
Gas Light (2015) is one of your most recent works; explain the meaning behind this piece.
Gas Light began with a plan. When I accepted it wasn't going so well I largely abandoned it and turned it into a series of improvisations on the previous forms (mistakes). There were motifs I wanted to try to maintain such as the glasses frame and clouds, smoke or bubbles — take your pick. This painting was actually a bit of the classic painter's battleground and did really stress me out!
I worked on it intermittently over a period of weeks and finally reached some sort of formal resolution. I see the work as resting and not resting at the same time. I think the painting is involved with traditional and contemporary ways of seeing and looking but, on the other hand, it could be trying to avoid these things altogether.
How would you describe your painting style?
My painting practice involves traditional processes; I'm using wooden frames, canvas, gesso, oil paint, brushes. With painting having such a long, deep and loaded cultural history, I believe there is an irony embedded within this. The framing structure of the object is just as much a part of the painting as the intentionally drawn, gestural or improvised marks.
I can't think about my current work as being part of a style, that can be too restrictive and at times I like to work against a prescribed or dogmatic approach. I think painting can be in service of itself (painting about painting and the history of) but I also need it to be open enough to present an idea that comes through from the outside.

How many of your works will be on display?
Anywhere between five and eight depending on what works at the time of installation.
What are you looking forward to the most about seeing this exhibition come to life?
How great an opportunity this is going to be to experience so many excellent and exciting New Zealand contemporary painters, with all their variations in practice and approach, all in the one incredible building over a number of months, leaving plenty of time for multiple visits.
- Necessary Distraction: A Painting Show, opens this weekend at Auckland Art Gallery Toi o Tamaki.
Share this:
More Culture & Travel / Features & Profiles