Styling Tips for the Races
Be a frock star at Ellerslie this season, with tips on how to get the look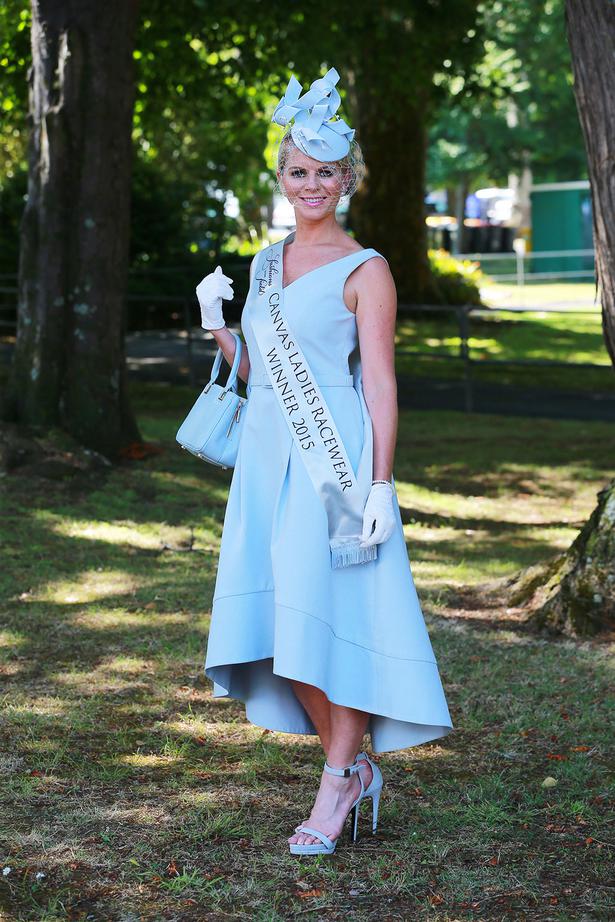 Wednesday Feb. 17, 2016
An outing to a big race meeting at Ellerslie is a dress-up day like no other, so make the most of the chance to add to the spectacle in a statement outfit. It's part of the fun that sets going to the races apart from other social occasions.
Whether you fancy a flutter entering Fashions in the Field or just want to look the part trackside, it pays to study the form guides. Fortunately the days of rigid rules about race-day attire are long gone. Standing out is positively encouraged, for both men and women, but always to be done in a sophisticated manner. Melding tradition with trend does, however, require a certain style savvyness to achieve the all-important top-to-toe look of polished elegance.  
By making an extra effort you will feel at ease and appropriate and ready to enjoy a great day out. Pulling together a great look need not break the bank. The trick is to mix new and old. Alongside purpose-bought purchases, draw on your existing wardrobe and well-chosen accessories, perhaps including retro finds and borrowed items. That way you will avoid the obviousness of dressing like a shop catalogue and be well on your way to crafting an individual look.
At the races everyone is encouraged to express themselves so you will be in good company daring to be different. Race-day fashion events aren't beauty pageants, so they routinely attract entrants ranging from their late teens well into their senior years.
READ: Millinery trends you need to know about
"People are there to enjoy what other people are wearing, they're not judging on body shape," notes Talia Marshall, who was named Supreme Winner of the last Boxing Day Fashions in the Field at Ellerslie. Talia, who admits to being more often being found at country race meetings in jandals than on a runway in stilettos winning a fabulous prize package, says the experience wasn't intimidating. "I had a great day ... a bit of a reunion with girlfriends."  
She was egged on to enter by one of those friends who travelled up from Canterbury to compete. The 33-year-old lawyer from Papamoa, whose only previous experience was in a more low-key atmosphere 10 years ago, says: "It's almost a sport now and the regulars do the circuit."
With support from her friends in the audience she felt confident in stepping out against more seasoned entrants, although she worried that her powder blue ensemble was a bit of a risk. "A lot of these outfits are so extravagant in detail, that was quite plain, almost old-fashioned."
What helped was she felt comfortable in the couture-inspired sculptural dress which she bought second-hand online from Melbourne with a matching hat, teamed with shoes and earrings she had worn before, her own bag and vintage gloves.
"It was an understated easy outfit to wear." Talia quite rightly reckons judges like to see personality in a well-fitted outfit that suits the wearer's body type and style.
"Wear something that you can have a good day in and not be fussing about and holding yourself in and your hat on your
head," she recommends.
READ: Kate Waterhouse's racewear tips
The simplest way to build a winning outfit is to start early. A fabulous dress find or for men a sharp suit or crisp shirt is most likely what everything else will be co-ordinated around. Leave time to find a headpiece that compliments the style of your dress and a bag and shoes in colours that either match or contrast.
If you are wearing a boldly patterned dress, try to have some "quiet" elements in your overall appearance and to wear simple jewellery to avoid over-kill. With a plainer dress, accessories and millinery can come to the fore. Clever repeat race-day competitors often repurpose what they have already by altering clothes and retrimming hats or picking up a smart clutch or a natty new tie and pocket square to rejuvenate what is already in the  wardrobe.  
This season white-on-white, sleek 70s-inspired fashion and pastels are emerging favourites, but body-conscious bold colour and feminine full-skirts still look fresh. On top think big with boaters or picture hats, elongate your look with a high-rise architectural headpiece, add mystery with a veil or opt for an easy-to-wear crown or headband. Ponytails, twists and chignons are among the neatest ways to showcase millinery and your face.
Immaculate grooming is an essential in elevating your appearance. Hair in place, neat nails and shoes (not skin) shining bright. Remember to secure hair styling and makeup appointments well in advance if you do not feel confident doing your own. 
If you do, use skin primer, sunscreen and long-wear but lightweight foundation. On the day carry hairpins, a touch-up powder and lipstick to ensure you last the distance beautifully.
Find out more on the Ellerslie Racedays and become a member of the Auckland Racing Club
Share this:
More Culture & Travel / Summer of Racing