The Most Stylish Berlin Airbnb Homes & Experiences
Go on, book a Berlin experience and a stylish home as if you live there already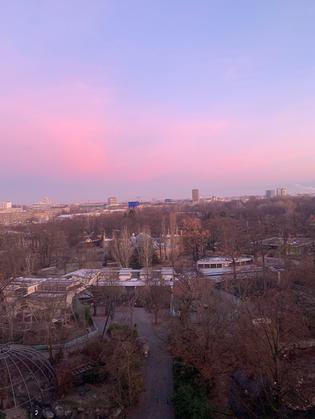 If you're the kind of person who prefers to shirk from hotel admin and tourist traps, booking accommodation on websites such as Airbnb has become an increasingly popular way to travel and enjoy a city like a local.
As modern travelers desire more authentic experiences, stepping into your own home and meeting new friends has become easier with the hospitality brands range of homes and experiences, and for our Berlin issue, we were spoilt for choice in the German capital.
From traditional experiences such as craft beer tasting and history walks to more unique offerings — a 'hummus walk' exploring Berlin's thriving Arabic food scene is listed, as is the chance to learn about techno music from a producer. Fancy crafting your own leather cuffs with a leather specialist? Berlin's penchant for the unique is part and parcel of making the most of your time there. We select our top five favourite experiences in Berlin, and the most stylish homes to book right now.
Our Top Five Airbnb Berlin Experiences:
History Walk: Berlin's sex history with a sociologist. A three-hour walk with a qualified sociologist, this fascinating tour delves into the history of sexual science and sex life in Berlin. Starting in the late 19th century and going through the roaring 20s and the downfall of sexual freedom at the hand of the Nazis. The tour covers the resurrection after the war in a divided Berlin, as well as the current state today. 
Craft Class: Create your own Berlin scent with a perfumer. This fun workshop lasts 120 minutes and includes a glass of cava. At the end, you get a theoretical summary of the workshop and your personal recipe if you want to repeat your perfume, and you are given your final concoction in an elegant 50ml bottle. 
Art Walk: A day of fashion, art and design in Mitte with a fashion designer and art historian. A personalised experience that allows you to make the most of one of Berlin's most stylish areas, Mitte. Your host will guide you through and introduce you to Berlin-based artists, designers, art collectors, foodies and more. Visit local galleries and museums, stop for lunch or dinner and soak in the design atmosphere. 
Food Walk: Feast your way through a vegan capital. A three-and-a-half hour tour exploring the best spots for plant-based food. Berlin's offering of vegan food is exceptional, and this tour visits at least three different places. Make new friends and eat our way through the delicious menu, sampling different exotic cuisines from all over the world. A great way to explore new neighbourhoods and vegan communities. 
Beer Tasting: Explore Neukölln's beer hot spots. Known for its delicious craft beer, take the time to explore this special experience starting at Kindl brewery in the heart of Neukölln. This tour is suited for newcomers or beer connoisseurs.
Viva's Top Five Airbnb Homes
Share this: