SPONSORED
Surprising Escapes
Thinking about a getaway? Let Coca-Cola Life surprise you with these New Zealand destination ideas
Thursday April 30, 2015
There's nothing better to feed the soul than the great outdoors and it was the South Island's Arthur's Pass National Park where Coca-Cola chose to launch its new Coca-Cola Life, surprising residents who aren't often the first to try something new to New Zealand. Coca-Cola Life has 35% reduced sugar and kilojoules compared with Coca-Cola, and it is naturally sweetened with stevia.
Surprisingly Diverse
Otira near Arthur's Pass National Park
In the heart of the Southern Alps, a few kilometres north of the spectacular Arthur's Pass, you'll find the small township of Otira, rich in history and natural beauty, and set at the foot of magnificent mountains. Maori searching for greenstone once passed by, coaches with gold-seekers and adventurers stopped in and railway workers constructing the tunnel to Arthur's Pass lived there, completing the mammoth construction task in 1923. The historic railway runs through the middle of the National Park, which has a spectacularly contrasting landscape, with dry beech and tawhai forest in the east and lush rainforest on the western slopes.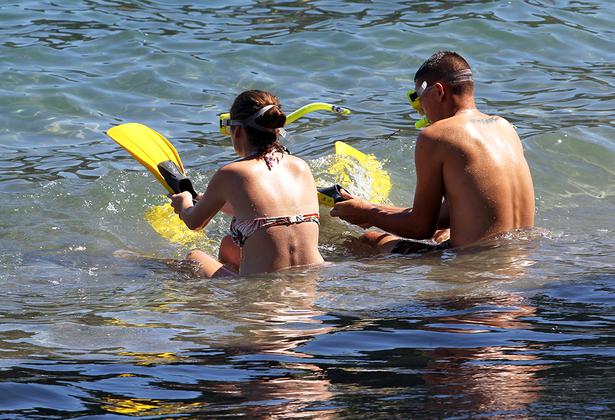 Surprisingly Family-Friendly
Goat Island, Leigh
Just 92 kilometres from Auckland on the Matakana Coast is the pretty township of Leigh, where you'll find New Zealand's first marine reserve. Goat Island was created in 1975 and officially opened in 1977. It covers 518 hectares of coastal sea between Cape Rodney and Okakari Point, and is one of the country's best dive and snorkel sites, with an abundance of sea life, just off the beach. Entrance to the reserve is free and the shallow waters offer safe snorkelling for all the family. Pitch a tent or stay in a caravan at the nearby motorcamp, or head to Leigh for more accommodation options. Leigh has many beautiful coastal, bush and farm walks and is close to Tawharanui, Scandretts, Mahurangi and Pakiri Regional Parks, making for great day trips with the kids.
Surprisingly Romantic
Te Aroha, Waikato
This small, quaint Waikato town is an hour-20 minute's drive from Auckland, close to Paeroa and Morrinsville, in the Matamata-Piako District. A world away from modern city life, Te Aroha has retained its hold on the past, its streets lined with 1920s villas and art deco buildings and oodles of op-shops. It also boasts a rich heritage as a gold mining town. These days, relaxation and getting back to nature is what Te Aroha is all about, with screeds of mountain trails for bush-walking and mountain biking through the beautiful Waiorongomai Valley. After a day of physical activity, visitors can soak away sore muscles in the naturally hot soda spas and enjoy a meal at one of the town's many top-notch dining options.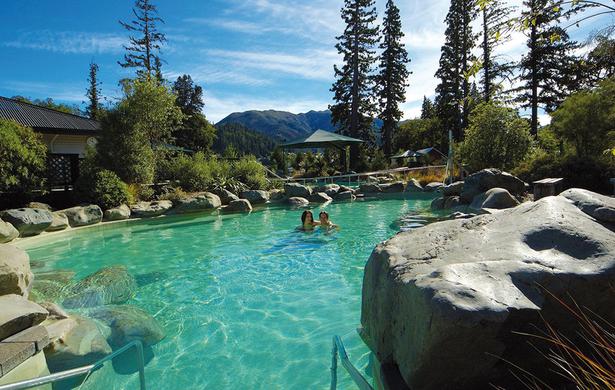 Surprisingly Fun
Hanmer Springs, North Canterbury
Surrounded by mountains and forest, with crisp alpine air and natural thermal pools, the alpine spa town of Hanmer Springs has a surprising number of attractions, from fishing, hunting and jet boating to bungy jumping, farm parks and golf. The area's popular thermal pools and spa complex has massage pools and a family friendly area, featuring a water playground, hydro-slides and New Zealand's only Superbowl aquatic thrill ride. Five minutes out of town is Thrillseeker's Canyon, where you bungy from the old bridge over the Waiau River. At 35 metres, it's the lowest bungy jump in New Zealand so it's a good option for those taking the plunge for the first time. White water rafting and jet boating trips also leave from the same location.

Life is Full of Surprises
New Coke Life will surprise your tastebuds. It has 35 per cent less sugar and kilojoules*, and has the natural sweetness of stevia. Look out for the great taste in the signature green Coca-Cola Life bottles and cans. Find out more at COKE.CO.NZ
*Compared to Coca-Cola
Share this:
More Culture & Travel / Going Places