Exploring Taranaki Beyond Womad
New Plymouth hosts the iconic festival this month but, there's a whole lot more to love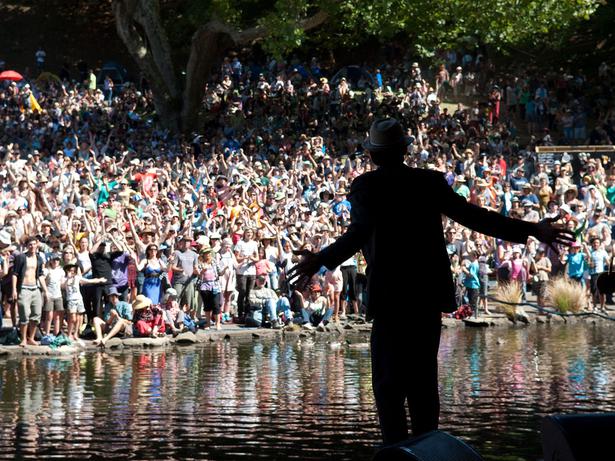 Wednesday March 1, 2017
The news late last year that Lonely Planet had named Taranaki the world's second-best region to visit got lots of global attention, but it came as no surprise for the many thousands of people who make an annual pilgrimage to the area for the Womad performing arts festival.
The hugely popular three-day festival (World of Music, Arts and Dance), which runs from March 17-19, was created in the early 1980s by Peter Gabriel, among others, and has been a highlight on the New Plymouth calendar since 2003, after moving there from a brief run in Auckland in the late 90s.
Set in beautiful parklands, artists perform across six outdoor stages including the Bowl of Brooklands, which is behind a lake and surrounded by native bush. This year's festival features more than 30 acts, including headlining ska legends, The Specials.
There will also be international arts, crafts and cuisine stalls, site installations, free creative and interactive programmes for children, a Village of Wellness, and this year sees the first World of Words featuring artists and poets including Elizabeth Knox and Paula Morris.
But there's so much more to this small New Zealand city than its famous music festival, and we highly recommend spending an extra couple of days here and find out what the fuss is about. Here are a few reasons.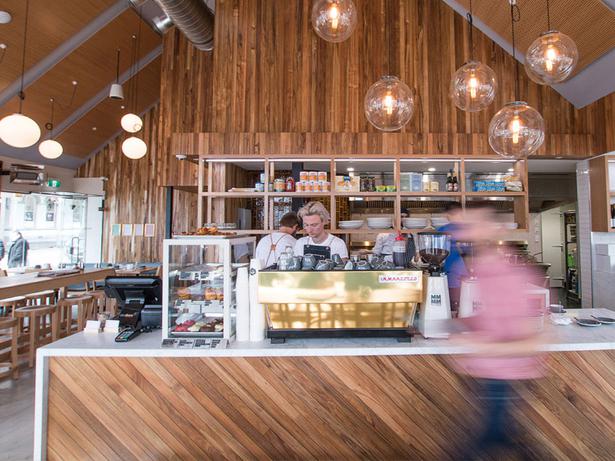 The Dining Scene
Some of New Zealand's provincial cities should take note: New Plymouth's bars and eateries are seriously good — so good, we wish we could visit them all the time. Many are in the new West End Precinct area next to the Govett-Brewster Art Gallery/Len Lye Centre.
You'll want to find enough time to visit Monica's Eatery, Mrs White's Pizza and Beer Garden, Snug Lounge, Frederic's, Public Catering Company, Ozone Coffee Roasters and, our fave, The Social Kitchen. There are plenty of others worth a look outside this precinct, which is built in and around the old White Hart Hotel — we've heard good things about Arborio at Puke Ariki Museum, Table at Nice Hotel, Deluxe Diner, Joe's Garage and Pankawalla.
The Great Outdoors
You'll find you don't need a car to explore the city — New Plymouth is very accessible. Some hotels offer free bicycle hire, and we suggest putting this to good use on the 13km almost entirely flat Coastal Walkway, which runs between Ngamotu Beach and Bell Block.
You can traverse the walkway on legs or wheels — have a refreshment stop at the Paris Plage container cafe at East End Beach and watch the kite and windsurfers from its beanbags on the grass, while enjoying cabinet food and coffee. Make sure you make it at least as far as the very cool Te Rewa Rewa Bridge which crosses the Waiwhakaiho River — it was designed to resemble a breaking wave or a whale skeleton and makes for great photos.
The Lonely Planet list mentioned the region's one-day Pouakai Crossing walk in Egmont National Park as a must-do, and over the summer it was well-patronised — though it seems there is some work to do to get it up to scratch.
The crossing — three existing tracks turned into one — is 17km long and can take up to nine hours. It takes in the lower slopes of Mt Taranaki, the Ahukawakawa Swamp, the Dieffenbach Cliffs and the Pouakai Range.
This, of course, isn't the only walk in the area — read about some of the others at Visit.taranaki.info.
The Art
The free-to-visit Govett-Brewster Art Gallery is the country's only contemporary art museum, and is where you'll find our only institution dedicated to a single artist. The Len Lye Centre, with its eye-catching mirrored stainless steel curved facade, is home to the New Zealand-born kinetic artist and film-maker's body of work — except for his famous Wind Wand which you'll find on the waterfront.
Keep an eye out for the numerous street art murals painted on inner-city buildings by the likes of Owen Dippie (the enormous elephant is particularly cool), and there's also a public artwork by John Reynolds, Big Wave, at the Port Taranaki end of the Coastal Walkway.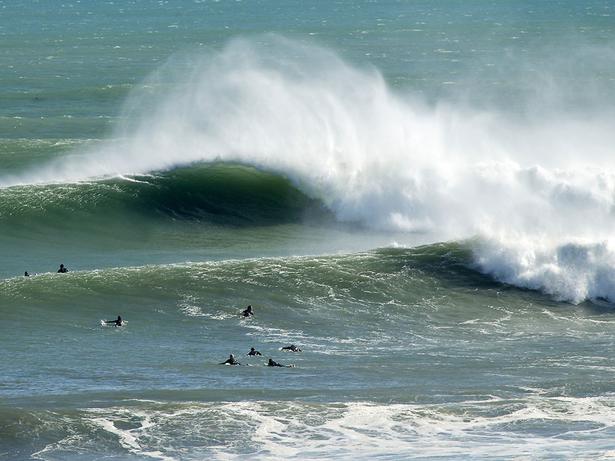 The Surf
If you like to hang 10, pack your board — and a decent wetsuit. The wild west coast surf breaks are so revered in this part of New Zealand that they even have their own highway. The 105km-long stretch of coastal road between New Plymouth and Hawera has been nicknamed Surf Highway 45 thanks to the many sweet spots where you can carve it up.
READ: Professional Surfer Paige Hareb
Opunake Beach is one of the most well-known, and you'll want to check out the Mangahume, Kumara Patch and Stent Rd surf breaks too. If you're just learning, there are options for beginners. Great views, an awesome road trip, and some world-class surfing — you can't lose.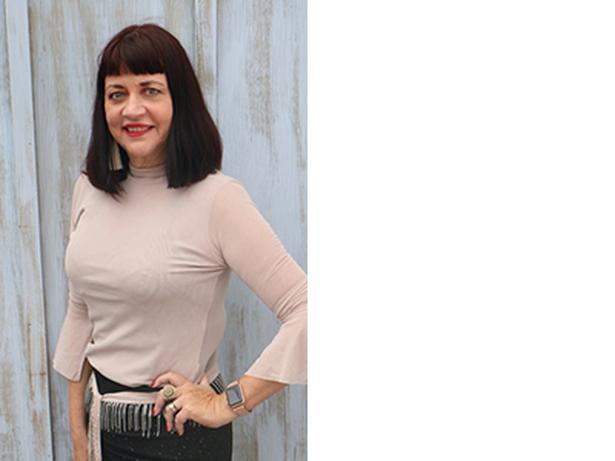 WOMAD HIGHLIGHTS
Suzanne Porter (pictured), the CEO and dynamic force behind Taft — responsible for Womad, the Taranaki Arts Festival, Powerco Taranaki Garden Spectacular and Tropfest NZ — shares her picks for Womad.

Baynk
Born in New Zealand, Jock Nowell-Usticke, aka Banyk, creates downbeat deep house, tropical vibes. Discovered in early 2015 via a Soundcloud track he posted online, he now has over 520,000 monthly listeners and 2 million streams on Spotify. Baynk's new EP will be released soon after his performance at Womad.
Brushy One String
The king of the one-string guitar, Brushy is the quintessential Jamaican artist — creative, ingenious, talented and entertaining. The son of legendary Jamaican artist the late Freddie McKay, Brushy sounds like a complete band when he runs his fingers through his guitar. After touring Japan, England and New York in the early 90s, Brushy disappeared for a while until he resurfaced on a Jamaican TV show a few years ago, followed by a cameo in the recent cult reggae documentary Rise Up. 
Future Crunch
This is part of the new World of Words programme, created to provoke thought and encourage people to learn, listen, and participate. Future Crunch founders, cancer researcher Tane Hunter and political economist Dr Angus Hervey, provide intelligent, optimistic thinking about the future. As part of the World of Words programme they'll be talking about frontiers of science and technology, and what it means for humanity.

• Womad takes place in New Plymouth from March 17-19. To book, visit womad.co.nz
Share this:
More Culture & Travel / Going Places