SPONSORED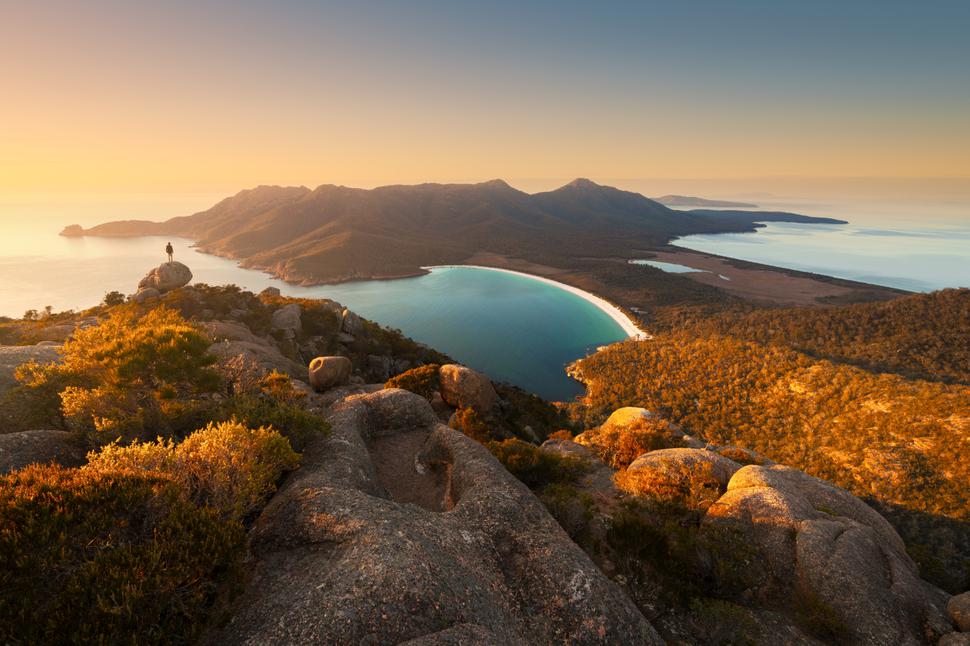 Tasmania's The Ticket For Getting Back To Nature
Australia's island state is the natural choice for lovers of the outdoors
Monday June 28, 2021
Most people think of winter as a time to hunker down — but getting out into the untamed vistas of Tasmania in the colder months can be a strikingly beautiful time.
There are a multitude of exceptional activities, walks and secluded getaways to enliven the spirit and, if you're an animal lover, you're in for a real treat. Much of Tasmania is a wonderfully preserved natural environment — and a sanctuary for Australian wildlife.
You can spot Bennett's wallabies, seals, penguins and wedge-tailed eagles just a stone's throw from the city. Take a ferry to Maria Island, situated off the coast from Triabunna, northeast of Hobart, and you'll have a good chance of spotting the adorable short-legged wombat. Bruny Island, accessible via ferry 40 minutes south of Hobart, not only has incredible views from its clifftops, but you can also spy some endangered species here, including rare white wallabies.
Of course, the most famed animal on this patch of land is the Tasmanian devil. Visit this iconic creature at wildlife parks such as Bonorong Wildlife Sanctuary or the Tasmania Devil Unzoo, where you can see animals, including rescued and at-risk species, in their natural habitats.
Tasmania is one of the last great wild fisheries of the world, with more than 3000 lakes, rivers and streams. It's the perfect environment for wild brown and rainbow trout and offers plenty of the rarest commodity of all — solitude.
Most days it's easy to imagine you are the only angler on the island.
Hiking fans will already have Tasmania on their radar, home as it is to some of Australia's best walks. Whether you're a seasoned professional or just ready to take some first steps, Tasmania offers multi-day walks, 20-minute viewing-platform strolls, and everything in between.
Tasmania has long been renowned for soft adventure. In winter, you can take a guided walk along the famed Overland Track (an eight-day hike) through Cradle Mountain-Lake St Clair National Park. Often delivering a winter wonderland at this time of year, pull on a few extra layers and you'll be gobsmacked at the rugged beauty, with the added bonus of uncrowded peace.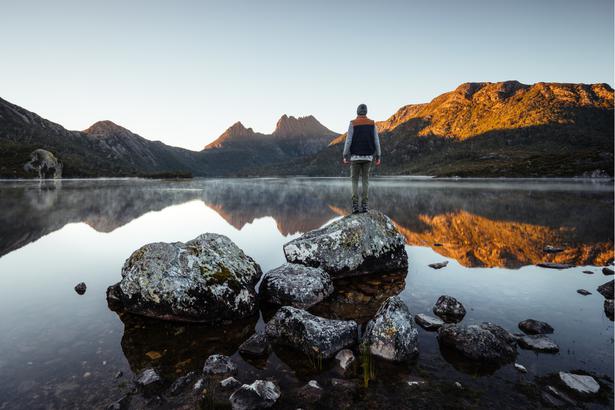 Many companies offer intimate guided walks, like Experiential Tasmania's new half-day guided walking tour in the Freycinet National Park, complete with day packs filled with essentials and a gourmet picnic lunch, so you can spend more time discovering the park's dramatic vistas.
Another glorious excursion, with spots quickly filling up in early spring, is the three-day Bay of Fires Lodge Walk on Tasmania's secluded and beautiful east coast, which takes in soft sandy beaches, quiet coves, Ansons River and includes the luxury of two nights' accommodation at the award-winning Bay of Fires Lodge… because sometimes it's nice to be taken care of while you're exploring the wilderness.
Don't have time for a multi-day walk? Check out Tasmania Parks and Wildlife Service's 60 Great Short Walks for easily accessible walks in some of the most picturesque parts of Tasmania.
Winter (May to August) is also the best time to catch the phenomenon of the Aurora Australis; witness brilliant shades of green, blue, purple and red in the night sky from spots such as greater Hobart, Bathurst Harbour and the Central Islands.
If it's seclusion you're after, the options to truly get away from it all are above and beyond in Tasmania. You can plan ahead now to secure your spot for the spring or summer
but winter is a great time to nab an off-season bargain and immerse yourself in some off-the-beaten-track luxury.
At Satellite Island, just off the south coast of Tasmania, near Bruny Island, you can have the whole place to yourself — and what a place it is. Native bush, sea cliffs, pebble beaches, secluded cloves, it's all yours along with wild oysters, fresh produce and all other provisions stocked for you. You can take a trip to Bruny if you start hankering for a restaurant experience or want to pick up some local cheese.
Another awe-inspiring option is the small private Picnic Island in Coles Bay, which has a majestic backdrop of a pink granite mountain range as a backdrop and is just around the corner from Wineglass Bay in Tasmania's Freycinet National Park. Here you'll sleep in an architecturally designed, copper-clad lodge, which sleeps up to 10 guests. Throughout the year you can choose from hosted adventure retreats, or both day and overnight experiences too.
Whether you decide to do your planning now and visit in warmer climes or opt for a rugged yet cosy wintry experience because you just can't wait, Tasmania's wilderness will never disappoint.
Share this:
More Culture & Travel / > International