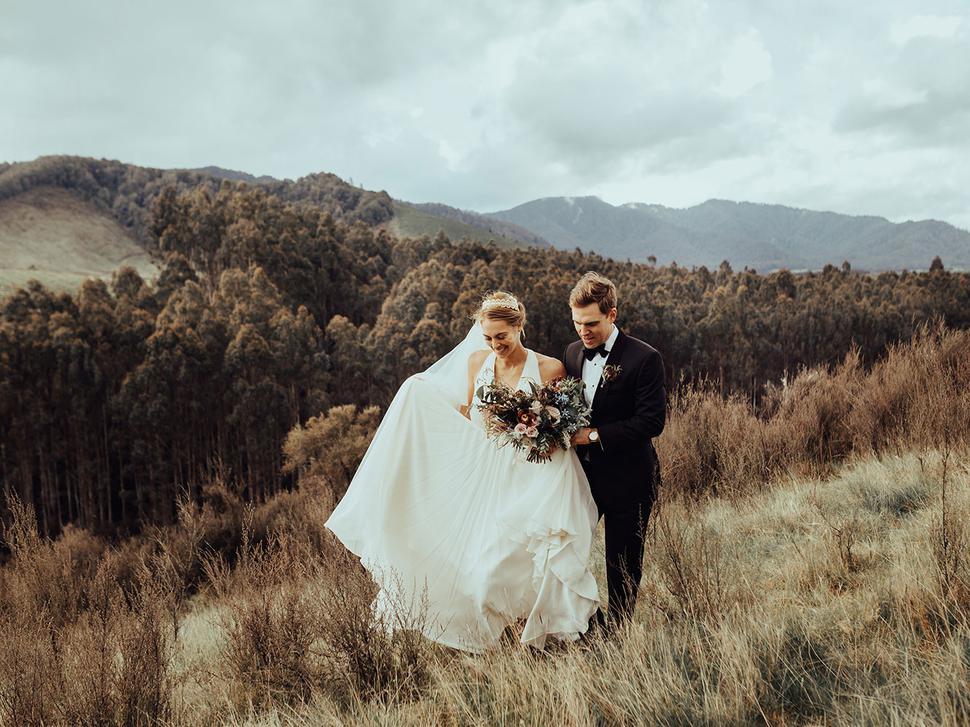 A Taupo Wedding: Hannah & Tom Gillespie
The couple made a nostalgic trip back to New Zealand for a scenic countryside wedding at a luxury lodge
Saturday April 7, 2018
Location
Living in an apartment in Singapore, we were keen to get married in the New Zealand countryside, which we miss so much. Taupo is special to Tom; he's been holidaying there since he was young. The wedding location was Poronui, a hunting and fly fishing lodge about 40 minutes' drive from Taupo. We loved the relaxed feel of the property, the stunning natural scenery, and the wonderful staff. Tom, being a keen fly fisherman, was convinced immediately.
Approach
We wanted to have a fun and relaxed day with lots of good food and drinks, surrounded by family and friends who could celebrate with us and also to feel the presence of those no longer with us.
Rings
Tom: Our rings are from Naveya & Sloane. I designed Hannah's engagement ring (with a lot of help from their team) and chose a cushion-cut blue sapphire.
Dress and Suit
I wore a Jenny Packham Daisy dress from Helen Rodrigues bridal in Sydney. I had a work trip to Sydney so one of my sisters met me there to go shopping. I didn't have a style in mind but when I tried this dress on I felt like "me" and I knew I would feel comfortable for the whole day. We skyped my parents in New Zealand and shared some happy tears together. I accessorised with a detailed gold and grey filigree headband and lace two-tier wedding veil. Tom wore a classic black tuxedo from Working Style with a black bow tie and white shirt.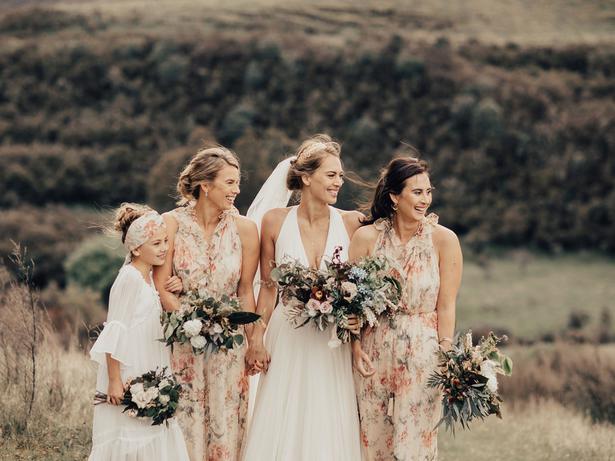 Bridal Party
The bridesmaids wore floral Zimmerman jumpsuits which worked with the natural setting perfectly. The junior bridesmaid had a matching Zimmerman headscarf. The groomsmen wore black Working Style suits with white shirts, pale grey ties and black shoes.
Entertainment
Tom: We're lucky to have talented friends who played live music as Hannah walked down the aisle (You've Got the Love by Florence and the Machine), while we signed the register (You've Got a Friend by James Taylor) and as we left the ceremony together (Love Your Ways by Salmonella Dub). We also had a jazz band play after the ceremony and a covers band called Jumpsuit play after dinner — both were exceptional.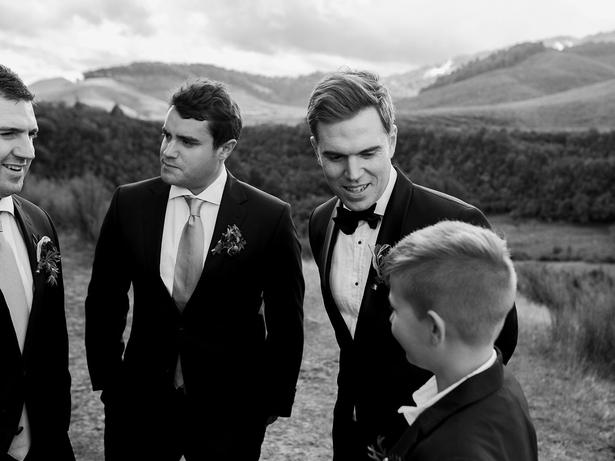 Flowers
Shaye from On My Hand did our flowers. We asked her to reflect Poronui's naturally beautiful, wild scenery, which she did perfectly. She used greenery, bronze and copper tones, orchids (to represent Singapore), and manuka flowers from Poronui. My bouquet was very sentimental to me and too gorgeous for a bouquet toss so it is drying at home.
Photography
We chose Anna Kidman as she had captured some of our friends' weddings and we loved the photos. We asked Anna to capture the emotion of the day in a relaxed way, not just posed photos, and she did that incredibly well. We also had the fabulous Bubblerock team film our day. They're so talented and have made a beautiful video that we will treasure.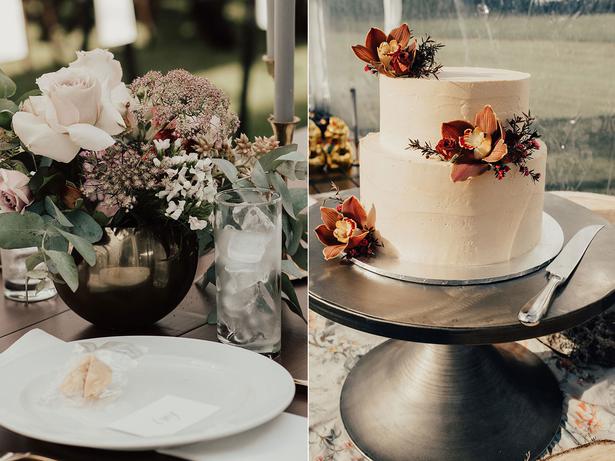 Food
Each guest received a fortune cookie (a nod to Singapore). We had a delicious two-tier cake from our friends at Spongedrop in Mount Maunganui which we served with tea and coffee after dinner. Living overseas, we were craving old-fashioned Kiwi pies, so we had venison pies served later in the evening, which were a hit before guests caught the bus back to Taupo.
Honeymoon
We went to Jordan, followed by a few days in Palestine and Israel. It was so nice to explore somewhere completely new together and a refreshing change from wedding planning.
Top Tips
Try to take a moment to stop and be aware of how special it is to have your closest friends and family with you in one spot — it doesn't happen often.
Share this: