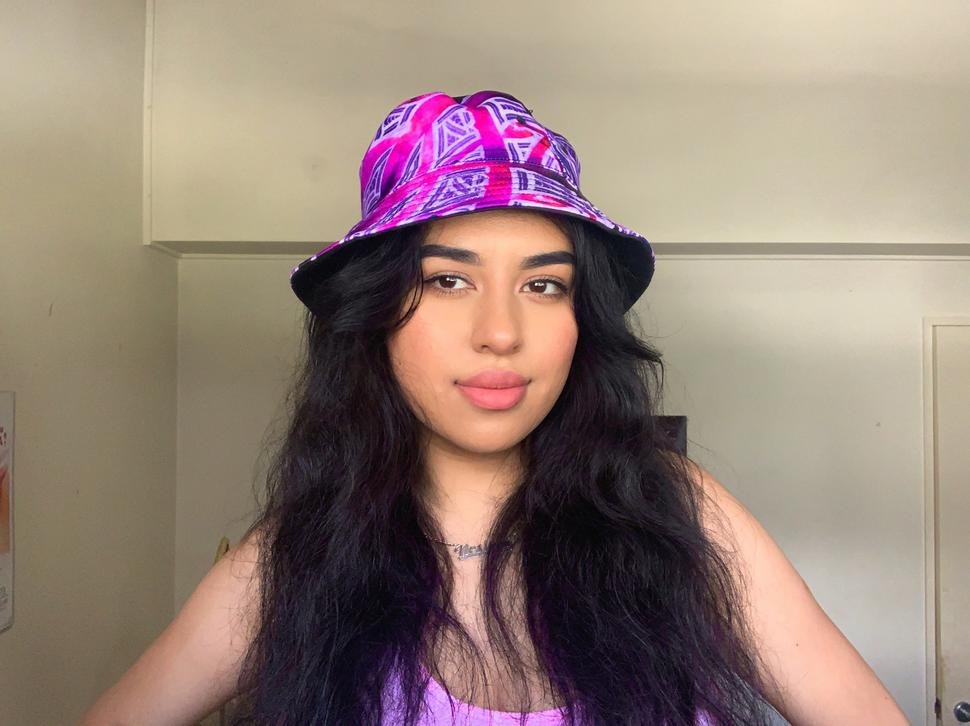 Award-Winning Poet Tayi Tibble's Favourite Wellington Hot-Spots
The 'Poukahangatus' author's hometown favourites provide her with plenty of inspiration and a sense of community
Tuesday June 23, 2020
She is one of the country's brightest literary talents, and for Wellington-based author and poet Tayi Tibble (Te Whanau-a-Apanui/Ngati Porou), her home-city offers plenty of inspiration for the creative spirit.
Having graduated from her MA in Creative Writing from Wellington's International Institute of Modern Letters in 2017, and releasing her debut book of poems Poukahangatus in 2018, Tayi has steadily carved a name for herself through her thought-provoking work. 
READ: Eccentric & Elegant Fashion in Wellington
During lockdown, she was awarded best personal essay at the 2020 Voyager Media Awards for her essay about her experience at Ihumatao as an urban Maori millennial. 
Tayi recently shared her favourite places to unwind and be inspired by in Wellington. 
Ivy Bar
Most weekends I can be found holding court with the drag queens down at Ivy Bar.
Ivy used to be a dark cabaret bar that served drinks in teapots and had a circular pool table but never any balls.
In recent years, they have had to remove the pool table to keep up with demand - the demand for a second dancefloor,  essentially the demand to party.
Ivy is fully insane now. It hosts drag shows most weekends, is frequented by famous drag queens and occasionally has a roped-off VIP section. It's home to two of the best drag shows in New Zealand (if not the world) - Harlieween and Slay The New Year.
READ: Matariki Williams on Wellington's Thriving Art Scene
The bartenders are babes and it's the one place I can show up, random and solo, and know most of my mates will be there anyway. What I adore most about Ivy is that it has this unspoken 'no-awful-DJs' policy, and the in-house Spotify is always up to date with the new releases from the faves - Kim Petras, Slayyyter, BlackPink, Rico Nasty, Doja Cat, etc. My favourite place to party. Ivybarandcabaret.co.nz
Hunters and Collectors
I've been frequenting Hunters and Collectors ever since I was a fifteen-year-old wannabe 'fashion blogger' who routinely got asked to stop touching the display dresses.
It's practically a rite of passage. Everyone in Wellington with a passion for fashion has taken a selfie in the mirror that runs along the back of the shop at least once. That's because Hunters and Collectors is the place to hit up, especially, if like Kim Kardashian, you are suddenly into vintage designer fashion.
I don't know how they do it, but H&C always seem to have fresh racks of Moschino, Margeilla, Gaultier and Y2K era Dior.
If not the birthplace, H&C is the glamorous orphanage of my most beloved secondhand babies, like my lavender YSL bag. It has also converted it's upstairs into the cutest gallery and has hosted some of my favourite exhibitions in recent times, like Dust Biter by Xoe Hall. Huntersandcollectors.net.nz
Karaka Cafe
Karaka Cafe is a hot spot for bougie natives in the city. Where else can you get hangi, frybread, and a Kawakawa mojito while luxuriously reclined in a bean bag right on the Wellington waterfront.
Karaka Cafe is known for its 'mean-Maori-mean' cuisine, it's lagoon-side location and it's waitstaff of Maori models. I'm pretty sure their catering team also invented caviar and frybread, which is one of the most outstanding examples of indigenous excellence I have ever experienced.
READ: A Design Tour of Wellington
You can also get four bottles of Sol beer in a bucket of ice for 30 bucks, which has some resemblance of a good deal and is cute to share with mates. Karaka is also attached to a venue and function centre, Te Wharewaka, meaning the location is buzzing with indigenous business and events and live music.
It is also where my e hoa and I, Miriama Grace-Smith held our first Brui (beers and hui) a monthly event for artists to gather, connect and take up space in the city, as Maori. Karakacafe.co.nz
Unity Books
There are a lot of cute bookstores in bookish Wellington, but Unity's got the stock, the staff and the packed events calendar of book launches. Essentially, Unity is the hot cheerleaders of New Zealand literature and New Zealand authors.
They even have a huge table, right at the front of the store dedicated to Aotearoa's own. Whitcoulls could never! I have spent many evenings at Unity Books, picking at platter food, drinking wine and trying to get my photo taken at launches and I will continue to.
It's a free and intellectual evening out. I am also particularly looking forward to debuts by Wellington authors Freya Daly Sadgrove and Eamonn Marra this summer, launching on Valentine's Day. Personally, I will always heart Unity Books as it was the place where I launched my own first book, Poukahangatus. Plus, Unity Books has the cutest window displays. Unitybooksonline.co.nz
The Jasmin
The Jasmin is Wellington's top-secret Chinese restaurant hidden up some nondescript stairs in the James Cook Arcade. Its walls are lined with Christmas lights, the carpet is the shocking colour of a billiards table and, as my date once observed, there are no windows.
WATCH: Twenty-Seven Names Take Over The Michael Fowler Centre In Wellington
I'm certainly not knocking it though. The Jasmin has that specific type of eighties casino ambience that verges on vulgar glamour. When I eat there I feel like a fallen starlet or a Mafia mistress. Weird projections aside, The Jasmin seriously does the best Kung Pao and Sweet and Sour soup in the whole city, and I consider myself to be an authority on this matter. 
I especially adore The Jasmin for its confusing and divisive google reviews, which attempts to, but doesn't quite manage to encapsulate the delicious perplexity and nuance, of Wellington's best kept secret Chinese restaurant. Jasminchineserestaurant.co.nz
Share this: