"Partying Is Actually An Exercise In Gratitude": A Night Out With Tayi Tibble
The professionally lauded poet writes work that tackles everything from activism to sex and pop culture. She also loves a good party — and if it kicks on at yours, chances are she'll be there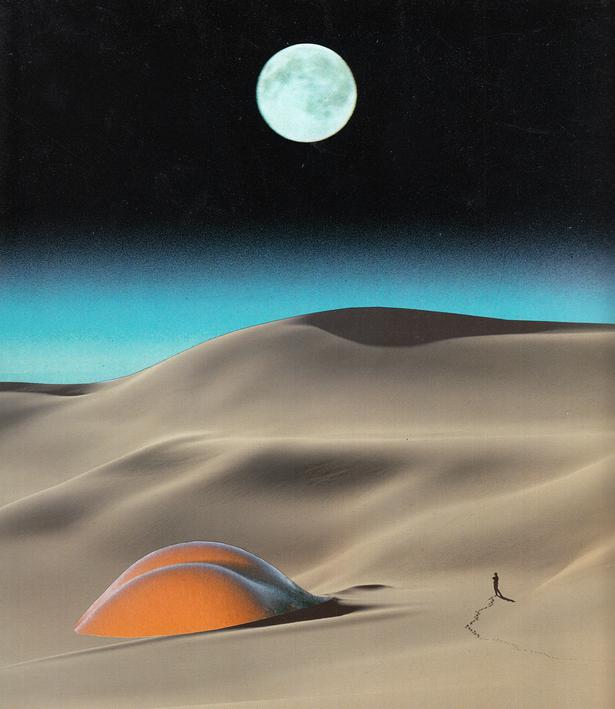 Saturday Nov. 6, 2021
A night out starts at The Haus of Hot Girl. The Haus of Hot Girl is our rented yellow cottage in Newtown, known for its butterfly wallpaper and crazy house parties.
Every time we throw a party, noise control gets called. Last time, after a warning, they came back to take our speakers, but the dude ended up trying to get into our most beautiful friend Hope, and joined the party.
We asked him which neighbour was the nark. He shook his head and told us that there was never just one complaint but always multiple. We felt outraged and betrayed. We told him that he could never try and take our speakers again now, because we've seen him hit the blunt.
My flatmates and I agree that getting ready to go out is the most important part of a night out.
I'm a Libra, and my ability to pull together a look that is hot and current has a direct impact on how mean the night will be. We get ready in our bedrooms, sticking our heads in every now and then to borrow eyelash glue or try on a top.
When we're all cute, we meet in the lounge. Joy makes us cranberry and tequila while Hnxsty looks for the dongle to hook her iPhone up to our 2000s stereo/Newtown's Public Enemy No 1.
READ: DJ Lady Shaka On The Power & Importance Of Nightlife
Or maybe, I go meet Miriama at Ascot, a high-rise hidden bar off Ghuznee Street we started frequenting because I was raised up in Ascot Park, and they have a BOC (Bartender of Colour). One time the barman gave us a free kimchi hot dog and we were hyped, because we like feeling like spoilt brats when we party.
We sip prosecco and make jokes and then repeat those jokes to our Instagram followers on our Stories, because we are so funny.
Or, maybe, we will go to pre's at Harry and Pelham's. Harry and Pelham are our most glamorous friends. They make us fancy cocktails and hors d'oeuvres of stacked watermelon, mint and halloumi.
We listen to Only Fire, a gay Russian producer that Hnxsty put us on to, who, with songs like 'Swallowin' Kids' and 'Donald Trump', makes music that can only be described as problematic electronic.
We take photos for our Instagrams before we go out, because Pelham is in architecture, and has a real eye for composition.
----------------------------------------
If we've linked with Harry and P, then we are definitely going to Ivy, probably for a drag show. I've literally grown up with the Wellington drag scene; everyone loves and knows me and I love and know everyone except for when they randomly have a new bouncer, who tries to bounce me because I've brought my expired passport again. Alg tho. I text B to come get me.
Downstairs, Bunny takes me backstage to hang my coat and show the queens some love. I hit up the bar, thank Steven, say hello to Matthew and whoever's around, then go hold court at the tables and scream the loudest at the show.
Between sets, we dance on the stage to Slayyyter and Kim Petras until we feel faint. Ivy is underground, making it literally the hottest bar in Wellington. We go upstairs for fresh air, and so Harry and Pelham can vape.
After Ascot, Miri and I like to go to K Bar, better known as Island Bar. It's an upstairs, blue-lit karaoke bar on Dixon popular with Samoans and Aotea College alumni.
They play hip-hop and Islander classics like 'Let's Do It Again' by J Boog and 'Morning Ride' by Fiji. They have a hidden Maori karaoke menu with songs like 'Rua Kenana' and the te reo version of 'Three Little Birds'.
They do the sweetest rosebuds that we jokingly refer to as marae cordial. Miriama and I believe Island Bar is a special place because it's the site of many important first kisses. Chevvy once described K Bar as "a real gem" and we laughed at him hysterically, even though we passionately agreed.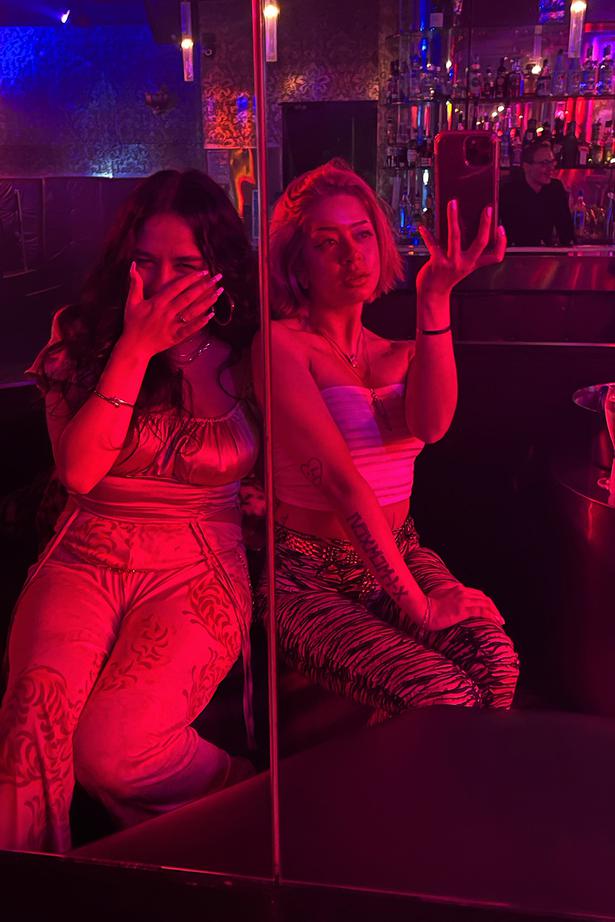 Photo / Supplied

When I was 16 or so, my naughtiest and favourite cousin convinced me to go to the infamous Sevens Street Party on Courtney Place with her. I was reluctant, because I was about to start a new job the next day, but she promised we'd get the first train back in the morning, and everything would be all good. We parked her car at the station, and caught the train in with Pump bottles filled with vodka.

As soon as we got off the train, the whole of Wellington was a literal zoo. The first sight we saw at the street party was a couple getting it on right outside of the St James Theatre, while these cops stood around yelling at them to stop. We met two 24-year-olds from Auckland, and they got us into the club formerly known as Public.

They bought us vanilla-flavoured shots as we danced hysterically to 'Gold Digger'. It was my first time in a club. I felt so proud of us. They invited us back to their backpackers and we ditched them screaming hell no.

When the sky started lightening, I said we better go get the train back now, but my cousin wanted to keep partying. You promised, I reminded her. She gave me the change from her pocket and told me to go.

I was pissed all the way off, but also anxious and running out of time, so I just left her to it. At the train station, the ticket man wouldn't believe that I was a student because I didn't bring my student ID. I was short for an adult fare. I ran around the station scabbing dollars off of randoms. I scraped enough for a fare and boarded, feeling horrible.

The train was due to leave when, from the corner of my eye, I could see my cousin running along the train with no shoes on. She burst through the doors and yelled, "Someone stole my money!"

"You gave it to me, you egg!" I yelled back, and then the entire carriage burst out laughing.

----------------------------------------

These days on Courtney Place, Hnxsty knows all the bouncers so we skip the line, which is cool, because we like feeling cool when we club. We go to Bettys, a tiny and popular club full of lil rappers and girls in I Am Gia. They play the latest rap releases and TikTok songs although we complain that the sets are too boys club, even though it's mostly girls dancing.

Everytime Hnxsty and I leave Bettys, we leave with ambitions to become DJs for the girls. We usually hit up Siglo for vodka soda lemons, which Miriama and I have nicknamed Skinny Bitches, or the VIP in Red Square, where they serve us bottles of vodka and Champagne that we never finish. I like ending up at Boston, which has a sunken dance floor and plays RnB and hip-hop from the 90s and 2000s.

READ: 'I Thought I Had Walked Into The End Of The World': Judith Baragwanath On Life After Dark

I can dance for hours there to songs like 'Jumpin' Jumpin'' by Destiny's Child and 'Ghetto Supastar' by Pras. When I was freshly 18, I almost got my ass beat on that dance floor when a random girl made a grab at my hair and I only escaped being swung on, because my friend pushed me out of the way.

Last time I was there, my sister, who had been a literal disaster all night, disappeared again. I went outside into the mess that is Blair Street at 4am and started blowing up her phone.

When she finally answered, I was so mad and over it that I immediately started cussing her out until she said, "No no no, I'm not your sister. I'm the bartender at Boston. Your dumb sister left her phone here."

----------------------------------------

In general I'm quite a reserved person, but I'm also a party girl, no doubt, no cap. Even when I was a little kid, raised up in front of music videos, I was obsessed with the idea of clubbing; of dressing up and going dancing.

Recently, my colleague said that it seemed like I had a party every single weekend and I laughed happily and told him that was probably an understatement. My friends and I joke that we can't help that we are celebrated and celebrating people.

I have a theory that partying is actually an exercise in gratitude, and having fun is actually the most effective way to raise your vibrations and align with the abundance of the universe. We're spiritual baddies, we tell each other.

Hnxsty brings her crystals to charge in the club. We make moonwater under the full moon each month, and bring the jars out when we turn up because it's important to stay hydrated. We're so lucky, we tell each other, lucky that we get to go out at all during this time of worldwide pandemic.

Partying is a privilege that we don't take lightly; we take it hard and we party even harder.

----------------------------------------

After the clubs, we usually end up at kick-ons aka 'crack-ons' depending on how late we're going. We think it's a very LA way to party, ending up at someone's house after the clubs. We sit around and joke and be silly until we start to fade.

Eventually, we slide off to bed or into each other's beds, and sleep 'til the afternoon. A big night out doesn't end until the next day. One of us will order Uber Eats for everyone, and when it arrives we all meet in the lounge again to recap and dissect our night; welcome to the news, we joke.

We compare and piss ourselves laughing at the photos we have on our camera rolls, post the cute ones to Instagram, and watch the tragic TikToks we tried to make at 5am when we were far too past it. Last night was absolutely cooked, we agree. Then we ask each other, what's on next weekend?

Originally published in Viva Magazine – Volume Four
Share this: