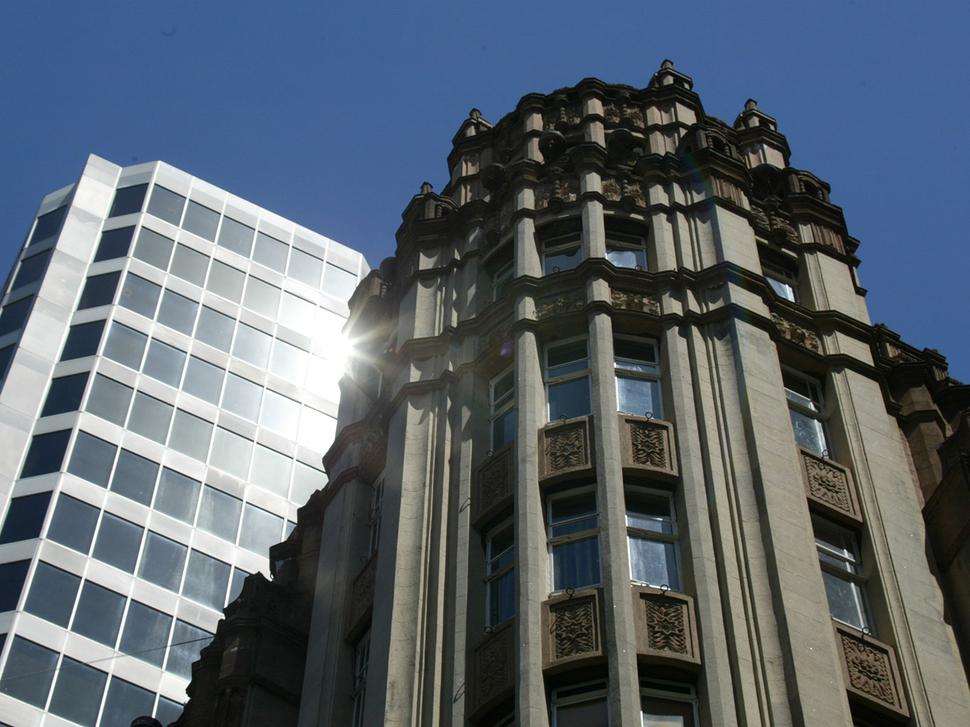 TBT: Art Deco Buildings in Auckland
Three areas of the city worth visiting for their Art Deco architecture
Thursday Nov. 26, 2015
Although Napier owns the rightful title of Art Deco capital of New Zealand, Auckland still has a number of excellent examples of the architectural style popularised in the 20s and 30s. We take a brief tour around some of the city's highlights.

Central city
Turn your gaze to the sky while wandering the CBD and you'll spot a number of beautiful Art Deco facades. For New York or Chicago-style references look to Landmark House on the corner of Queen St and Durham St West and the Smith & Caughey's building on Queen St. The design of the Giffords building on Vulcan Lane makes the most of its corner position, while the Senior College of Education on Lorne St showcases impressive geometric brickwork patterns. One of the city's best Art Deco examples is The Civic theatre. While a number of early 'picture palaces' were designed in this style, The Civic theatre remains the country's most opulent.
Devonport
Much of Devonport's architecture dates from earlier eras, however, you can still spot some Art Deco gems. The Vic cinema – built in 1912 - was remodelled in 1929 in this popular style, and after a number of changes of hands, reopened in 2010. The Devonport Post Office has undergone a recent restoration; the yellow and green Art Deco building now houses retail stores and apartments. A number of other shop fronts and houses boast interesting Art Deco elements.
Mission Bay
If you ignore the tourist-focused cafes, you'll find Mission Bay a treasure trove of Art Deco design. Look out for the fountain in the centre of the park, gifted to the city in 1950, the brightly coloured facades of the Berkeley cinema and De Fontein Belgian Beer Cafe and the blocks of flats which line the bay. The Michael Joseph Savage memorial at Takaparawhau-Bastion Point is another ornate example of the era.
Share this: