TBT: Buzzcocks, the Original Punks
Catching up with Steve Diggle of 70s punk band, Buzzcocks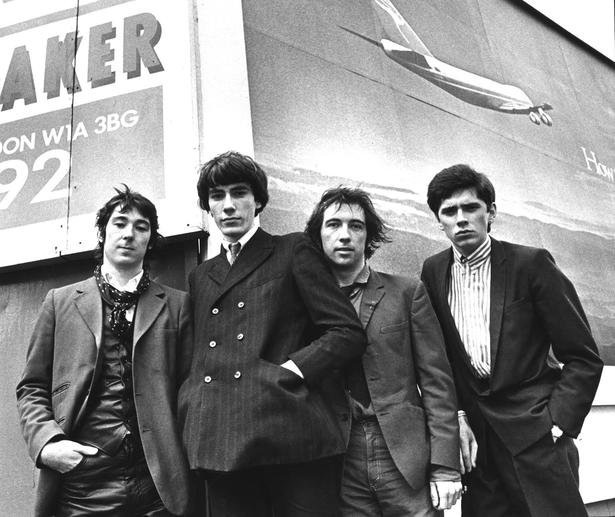 Thursday March 17, 2016
Speaking to guitarist, vocalist and songwriter Steve Diggle of seminal UK punk band Buzzcocks, you don't hear a hint of the ageing, weary rockstar. Or, for that matter, the crazy young punk who exploded onto the scene in 1976 alongside The Clash and Sex Pistols. Instead, Steve comes across as polite, charming, easy-going, and rather inspirational.
Perhaps it's the impeccable manners, and continued ability to inspire, that explain how the Manchester band have been so successful. Their career has spanned 40 years and nine albums, and they are said to have inspired bands such as Green Day, REM and Nirvana. The lyrical and musical talents still have stamina too. As Steve quips, "I still have the strength of 10 indie kids."
With bandmates Pete Shelley, Chris Remington and Danny Farrant, he is in New Zealand for four shows this week, as part of the band's 40th anniversary world tour.
"It'll be a magical night," he says of their Auckland show this Saturday. The band performed in Wellington last night, and will play Dunedin and Christchurch tonight and tomorrow.
He never thought the band would still be playing 40 years after their formation. "Even a day was a long time in the old days," he laughs.
Steve openly admits he's the fashionable one in the band, or certainly more so than "the other guy that's been with me for ages."
"The clothes go hand in hand with the music for me... you've gotta have the style, it's very important."
But it's the connection between the band and the audience that keeps him going. "That's where the magic is," he explains. "It's where you see God... the devil... all kinds of things. You become alive. It's not every moment [you] actually feel like [you] are alive and living."
The guitarist is currently running a crowdfunding campaign on Pledge Music for his latest solo album, a process which he says "saves bothering with record companies". This independent spirit has been with the band since the start. They were one of the first groups to launch their own label, releasing a record from it and inspiring countless others to do the same.
After all these years, Steve still enjoys touring and feels, when he's being philosophical, that it is "what [he] was meant to do."
"We communicate with people around the world. I gave up most of my life for this, but this is what my life is about."
"There's many times you're hanging about on your own in a lonely hotel room, hopefully a nice one, but I don't mind that, I can live with myself."
He particularly enjoys visiting countries such as New Zealand, where he rates the restaurant scene. "It used to be sex, drugs and rock 'n' roll, now it's just the meals," he laughs.

• Visit plus1.co.nz for show and ticket details.
Share this: