TBT: Cookbooks to Inspire
These vintage-themed cookbooks intersect the literary, art and food worlds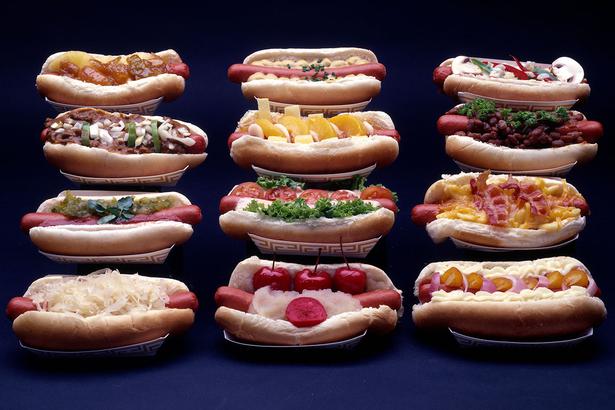 Thursday June 2, 2016
The Photographer's Cookbook
This project has its origins in the late 1970s, when the George Eastman Museum in New York asked a number of photographers for their favourite recipes and food-related images. The ambitious book was not completed at the time, however the submissions were recently rediscovered, so we can now glimpse the tastes of some of the world's greatest photographers, including Neal Slavin, Richard Avedon, Imogen Cunningham and Ansel Adams. Out next month, published by Aperture and George Eastman museum.
The Artists' and Writers' Cookbook
This rare 1961 book, published by Sausalito, features the witty, weird and wonderful recipes of 150 poets, sculptors, painters and novelists. Entries from the likes of Man Ray, Harper Lee and Marcel Duchamp are accompanied by original illustrations and 19th-century engravings.
An update on the book (powerHouse Books), featuring 76 writers, poets and artists (including Joyce Carol Oates and James Franco), will be released this October.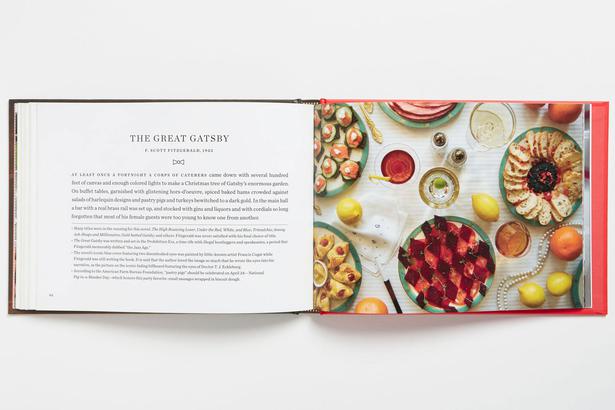 Fictitious Dishes
Do you have a favourite literary scene that you have visualised in your head? Perhaps you've pictured an event, setting or meal that an author has written about. That's the premise behind Dinah Fried's beautifully photographed book Fictitious Dishes (HarperCollins), which came out in 2014. 50 images recreate some of the most iconic meals in literature, from the deluxe chicken breakfast in To Kill a Mockingbird to the tea party in Alice's Adventures in Wonderland.
The Museum of Modern Art Artists' Cookbook
Another rare find, this one from 1978, features food conversations with 30 prominent painters and sculptors. Salvador Dali, Andy Warhol and Roy Lichtenstein contribute with varying degrees of absurdity – Lichtenstein's Primordial Soup is a recipe for "the atmosphere that may have generated life on earth" – while some artists, such as Christo and Jeanne-Claude, contribute relevant and edible recipes. Writers Madeleine Conway and Nancy Kirk offer an interesting insight into the sometimes spartan and at times indulgent relationships artists have with their food.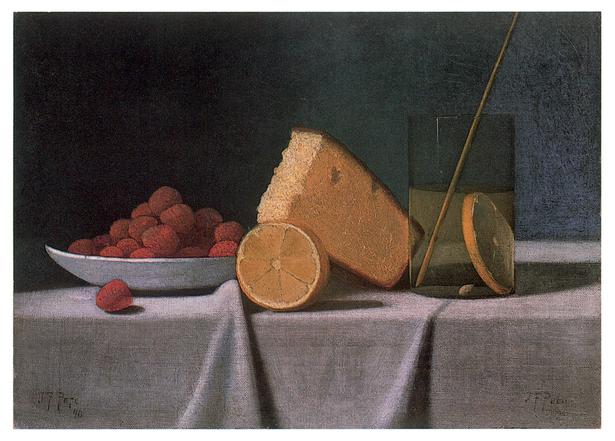 Still Life with Cake, Lemon, Strawberries, Glass by John Frederick Peto, seen in The Modern Art Cookbook.

The Modern Art Cookbook
Ever wanted to make Monet's madeleines or Cezanne's baked tomatoes? 2013's The Modern Art Cookbook (Reaktion) offers these recipes and more, with each recipe either written or inspired by a modernist artist, writer or poet. In between are art works, letters and excerpts from novels, giving a fascinating historical account of the intersection of food and art. The author, art historian and professor Mary Ann Caws, has written a number of other books, and is currently Distinguished Professor of English, French, and Comparative Literature at the Graduate School of the City University of New York.
Share this:
More Culture & Travel / Staying In