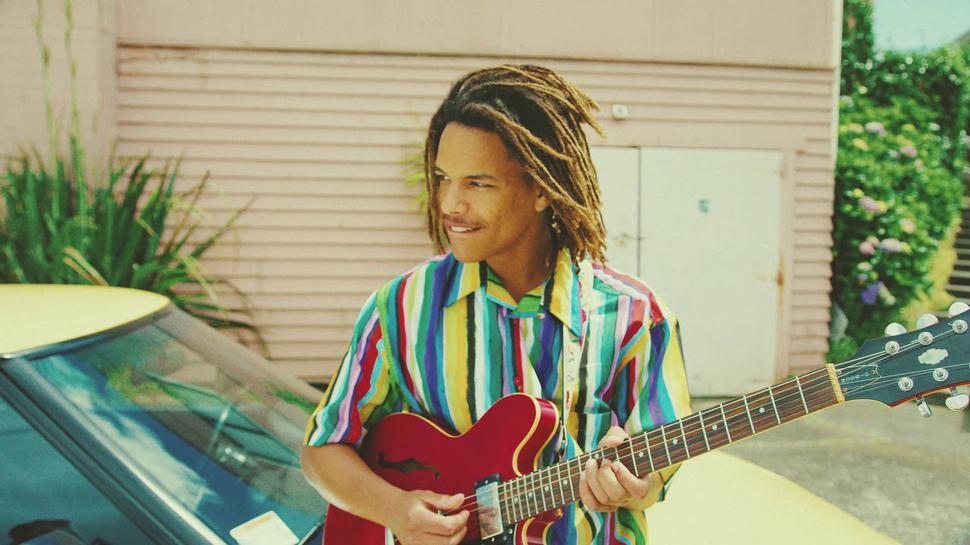 Watch & Listen: Turning The Volume Up On Te Wiki O Te Reo Maori
From Moana & The Tribe to Muroki, these pop renditions in te reo will move you
Wednesday Sept. 15, 2021
Te reo Māori, our indigenous language, is a unique cultural asset to preserve. As many local musicians have proven over the years, the power of music is one such way to celebrate and raise awareness around using te reo in our everyday life.
Celebrated every year since 1975, Te Wiki o Te Reo Māori is being acknowledged this year in various ways, and the allure of the language rendered in a catchy pop tune or a powerful ballad continues to inspire us.
Here are some of our favourites, both past and present.
Waitī Waitā by Maisey Rika

The singer and composer started her career at the tender age of 13, with her first recording, E Hine, recorded with her school choir. Last year, she released Nga Mata o te Ariki Tawhirimatea, an album inspired by the stars of Matariki, written over lockdown, and was recently named an Arts Foundation Laureate for 2021. 
Te Ao Marama by Lorde
Following her newly released Solar Power album comes this homage to her home country. Five songs were re-recorded in te reo and released during Waita Anthems Week last week.
Rehurehu by Muroki
Newcomer Muroki from sunny Raglan made a strong debut with his much-loved hit Wavy and has since recorded it in te reo, transforming this into another easy listening tune to download for those summer days ahead.
Kei A Wai Rā Te Kupu E by Aaria
A throwback to a little-known club track from 2001, produced by Urban Pasifika, this two-step garage beat was ahead of its time. 
Āio ana by Moana & The Tribe
From iconic group Moana & The Tribe's sixth album, aptly named Ono, Āio ana is the latest single to be released. It's a meditational lullaby that sits alongside a range of music styles, including their previously released upbeat dub track Huakirangi.
Pepeha by Six60
Always remembering where they came from, Six60 featured the te reo version of Don't Forget Your Roots – Kia Mau Ki Tō ūkaipō for their thousands of fans in concert at Western Springs stadium in 2020. Now they are back with another single acknowledging their heritage.
Hine Ruhi by Dave Dobbyn
Coinciding with this year's Te Wiki o Te Reo Māori, Dave Dobbyn has released this special version of his iconic New Zealand pop anthem Slice of Heaven.
Aroha Kaitangata by Niko Walters
Niko Walters chose to translate an unreleased song in te reo before the original launch of his new single, Vicious Love.


Mauri Mahi, Mauri Ora by William Waiirua
The Dancing with the Stars alumni has released this new single, which translates to 'do the mahi, get the treats', and is a joyful, infectious tune to get you moving. 


 Ko te Hīnātoretanga by Hollie Smith featuring The New Zealand Symphony Orchestra
Another beautiful display of Aotearoa talents coming together, with the joining of the New Zealand Symphony Orchestra and the soulful sound of artist Hollie Smith. 
 E Hine Ē by Te Kaahu
Also creating music as Theia, we love the dreamy sound of Te Kaahu's voice in te reo. Te Kaahu was also announced last week as Apple Music's first Up Next Local selection for Aotearoa. This major opportunity platforms emerging musicians from around the world on a specially curated playlist hand-picked by Apple Music editors. 
Kotahitanga by Dame Hinewehi Mohi
The prolific musician and producer has been instrumental in pioneering a fusion between te reo and pop music over the years, crystalised in her special project as a producer for the 2019 Māori language compilation album Waiata/Anthems, which saw its second release this year. This iconic track has paved the way for a generation of artists since its release in 1999.


Poi E by Dalvanius Prime & Patea Māori Club
Ahead of its time with its combination of swirling 80s synth and the chant of a local kapahaka group, this song ushered in a new sense of pride for Aotearoa during the 80s, heading to the top of the charts for four weeks and becoming the biggest seller in New Zealand for 1984. As a result, it outsold all international recording artists at the time.
Share this: