Meet The Tea Expert Who's Giving Sommeliers A Run For Their Money
Get acquainted with Vetida Namprasert, the tea sommelier bringing her expertise to Auckland's newest inner-city hotel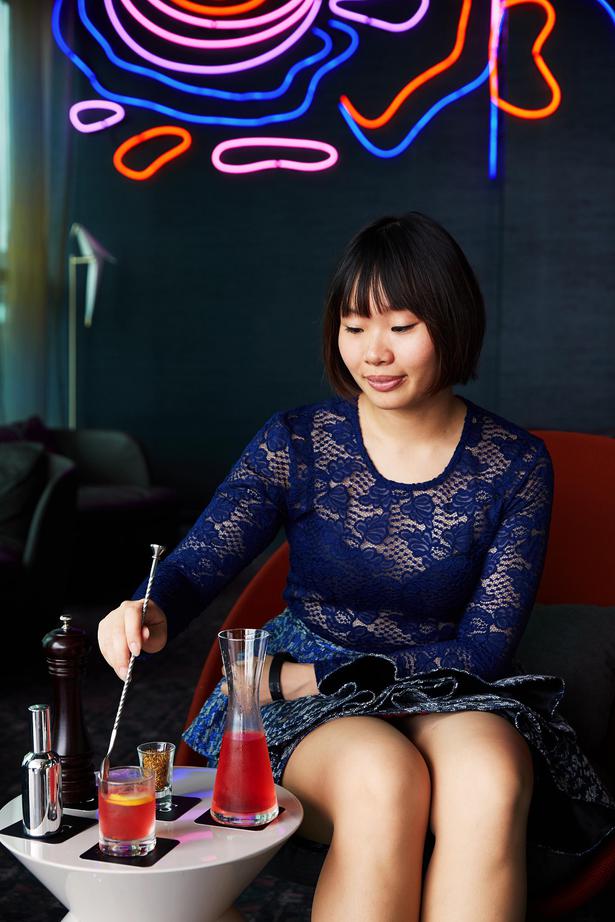 Thursday Jan. 24, 2019
You've heard of a wine sommelier — the well-informed wine professional who sidles up to your restaurant table to impart their knowledge of a wine's origins, tasting notes and food pairings. In the same vein comes a tea sommelier, a tea expert who understands different tea varieties, their origins and environments, and what makes that tea unique.
READ: Restaurant Review: Harbour Society, SO/ Hotel Auckland
Hailing from Vietnam, Vetida Namprasert (Som) is a tea sommelier at Auckland's newest inner-city hotel, SO/ Auckland. In Asian culture, people treat tea with the same appreciation and care as the French do wine, and Som is well-versed in the tasting notes, smell and ceremony involved with drinking tea. She works with guests at SO/Auckland to discover a speciality tea that works for their preference and palate.
Som brings with her a wealth of tea experience — she completed her tea sommelier training in New Zealand and was an integral part of developing a 45-strong tea menu at a previous hotel. At SO/ Auckland, Som has created four bespoke speciality teas available at Mixo bar on the ground floor of the hotel. All four teas draw their inspiration from Auckland's unique volcanic landscape.
READ: World's Benny Castles Is The Signature Designer For The New So/ Hotel
These blends include The Morning After, a full-bodied black tea to kick-start your morning; Som's Special Grey, a smooth yet subtle black tea spiced with bergamot, citrus, lemongrass, cornflowers and jasmine; The Big Smoke, a Chinese tea with strong, smoky pinewood flavours; and So Spicy, a South African red bush tea with cocoa and orange peel, cocoa bean, cinnamon, chocolate stars, jatoba, raspberry flakes, sandalwood and beetroot pieces.
Guests can enjoy a chilled tea upon arrival called SO/ Heart, which looks to kawakawa leaf and promotes healthy heart, liver and lungs. And should you crave something a little stronger, the tea-infused cocktails are said to be tea-riffic.
• SO/ Auckland, 67 Customs St, Auckland Central, 1010.
Share this: