How Instagram Co-Founder Mike Krieger Stays Relevant
Instagram's co-founder tells Madhumita Murgia about his meteoric success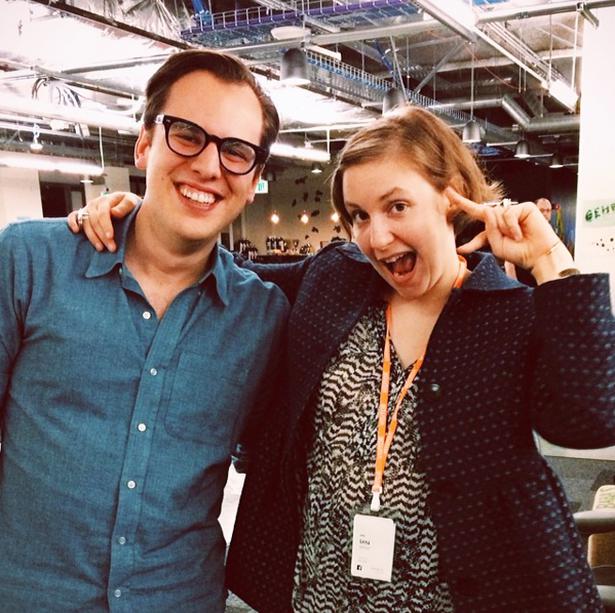 Tuesday Jan. 5, 2016
Mike Krieger is still reeling from California-to-Europe jet lag, but when you ask him to recount the past five years, he perks up instantly. Krieger has no trouble rattling through a list of highlights: in 2010 he quit his job to help a friend build a smartphone app for sharing photos.
In 2015, that app — Instagram — is used by 400 million people, from David Beckham to the Dalai Lama, and has immortalised moments from the Oscars to Hurricane Katrina in its signature square frames. In the past five years, more than 40 billion photos have been shared on Instagram and 80 million are uploaded daily.
Five years on, Instagram has grown up. It was acquired by social networking giant Facebook in 2012 for $1 billion, and since then has seen exponential growth in users, and launched three standalone apps. Now, 75 per cent of its users live outside the US, where the app was born. "It's really fascinating because it's no longer a 'one size fits all' approach," says Sao Paolo-born Krieger. "Instagram Direct [a private inbox] is huge in Saudi Arabia, and in Kuwait, they are using Instagram to sell sheep."
Instagram's "power-users" tend to be teenagers, celebrities and models who post polished, artfully arranged images of food, fashion and design. At a Paris Fashion Week dinner earlier this year hosted by Vogue editor Anna Wintour for Instagram, she said: "Instagram has taught me so much about all of you here. Stella [McCartney], I know what flowers not to send you, Donatella [Versace], I would like to come back as your dog, Audrey." The comments were a testament to Instagram's position in our cultural zeitgeist.
Instagram has evolved into a powerful way to record global events from millions of perspectives. In the 24 hours after the recent Paris attacks, the platform saw more than 70 million people share their support and prayers for Parisians, through 430 million photos, "likes" and comments. One image, artist Jean Julien's simple "Peace for Paris" logo, became a viral symbol of the attacks on the internet. "We want to help people see the real world through Instagram," says Krieger.
To make Instagram into this real-time platform, chief technology officer Krieger and his co-founder and chief executive officer Kevin Systrom have transformed it from a photo album into a live-streamed multimedia timeline. Their primary tool: video.
"I was scrolling through my feed down to photos from 2012 the other day, and I suddenly realised, 'Oh, this was before video, there's no video in my feed'," Krieger says. "We just take it for granted now."
It's clear that video is a priority for Instagram as it sets out its future. And it's not the only concern betting on it. As we all whip out our phones to capture a moment, there's a battle for which app we choose to post on: Instagram, Snapchat, Periscope or Vine for bite-sized clips. For longer, more crafted videos, YouTube is being elbowed by newcomers like Facebook.
Earlier this year, Snapchat announced that it had 6 billion video views a day, catapulting it into the same league as Instagram's parent, Facebook, which recently announced 8 billion daily video views. "Over the next few years, video is going to be some of the most engaging content online," Facebook's chief executive, Mark Zuckerberg, told analysts during his recent results update.
Ultimately, it's a battle for eyeballs. A PwC report says, for example, the British market for digital video advertising on social networks and news websites is expected to grow by nearly 25 per cent every year for the next five years; revenues from video advertising on social media such as Facebook or YouTube and news websites will reach £717 million ($1589 million) in 2018. Instagram is only just dipping its toes into this market. It started allowing users to share 15-second videos in 2013.
A year later, it launched a standalone app, Hyperlapse, to record time-lapse videos. In the same year, Instagram began to allow video ads, which can last up to 30 seconds.
"Video is really important to us," Krieger says. "We are interested in the full spectrum from the still photo to the full-length video, and we're trying to carve out a niche there."
In June, Instagram revamped its Explore feature, which lays out the platform's content by trending hashtags and location search, making it simpler to follow events or trends. During Halloween, the app launched a curated video stream around the holiday, in a direct nod to rivals Snapchat and Twitter, whose curation tools, known as Stories and Moments respectively, compile multimedia posts from sports or music events and holidays into a single story.
"You could watch Halloween as it happened. It was almost like having a mini-TV experience around Heidi Klum preparing her costume, or astronaut Scott Kelly on the International Space Station," Krieger says. All the videos were curated by Instagram's own editorial team.
In October, Instagram launched its second video app — Boomerang — to share videos that extend a photo a few seconds beyond when it was taken. The idea is to make short clips that don't require planning. "So you don't have to think about the narrative of a video, with a beginning, middle and end. It's a photo that just moves a little and draws you into the moment."
Doesn't Boomerang sound a lot like Live Photos, the tool that Apple just released as part of its iOS 9 software update?
"Live Photos are fun, it's kind of like a delightful surprise that I can find later," Krieger says, waving his new iPhone 6S Plus at me. Perhaps the difference is that Boomerang is more intentional, he suggests. "You have to choose to create it, it's not a default."
So what will the next five years of Instagram look like? "The word for me is teleportation," he says. Already, engineers from Facebook-owned virtual reality headset-maker Oculus Rift come over to the Instagram floor every couple of months to chat.
"They're asking, all right, when are we building the 360-degree Instagram viewer?" Krieger laughs. "How cool would that be?" Recently, Facebook enabled 360-degree videos on its platform — these are shot with cameras that record panoramic views from a fixed point, so you can explore a scene from different angles. Instagram can't be far behind.
For the next stage in Instagram's evolution, Krieger wants to let people experience events halfway around the world, especially since the majority of Instagrammers now live outside the US. The company has opened an engineering office in New York and started experimenting with this idea. One of its first prototypes was an Instagram live window into different parts of the world through user videos — similar to the live-streaming app, Periscope.
"It was a super-rough early beta, but there was something magical about seeing the world through other perspectives," says Krieger.
Being a music lover — his favourite band is The National and he plays guitar — Krieger's favourite examples are being able to get snippets of a festival or a live concert in another country. But it can be more, he says: "Even when the 'Je Suis Charlie' demonstrations were happening in Paris, how powerful would it be to feel like you're there? That's what I get really excited about."
— The Daily Telegraph
Share this: