Eight Ways to Relax Into Your Holiday
A few tips and tricks to help you ease your travel stress on your next getaway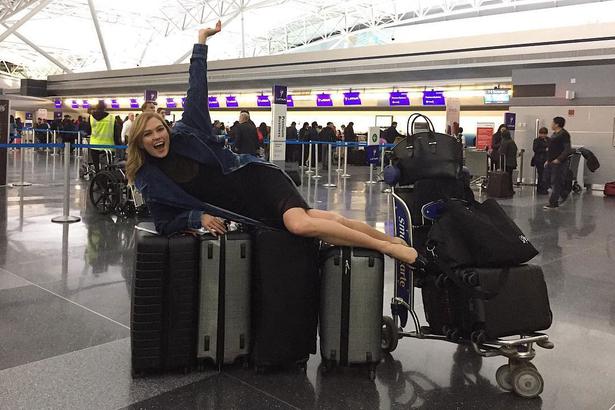 Monday April 24, 2017
The stress of travel is enough to make you wonder if the getaway is worth it. Alice Boyes, who travels about one week out of every month, knows how trying the process can be.
''There's a lot to remember with travel,'' says Boyes, a former clinical psychologist and author of The Anxiety Toolkit.
''The days leading up to getting away, you have everything you've got to remember for your actual trip, but also you've got huge amounts of work stuff to get filed away before you can leave.''
Her advice: ''Find a comfortable routine.'' In doing so, control what you can, plan ahead where you're able and be prepared to handle the rest, whatever it may be. Boyes shared tips on how to reduce stress and anxiety when it comes to planning, packing and, finally, traveling.
1. Think of your schedule
Don't just consider cost. It's tempting to book a trip based solely on airfare. (Have you seen those cheap tickets to Europe?) But in the name of stress reduction, consider your own schedule first. Do you tend to get busy with work at the end of the month or the end of the quarter? Schedule around those days so you can minimise stress and worry. Also, determine how much downtime you need when you come back from your trip. Some people want to squeeze the most out of their time away and return late on a Sunday, while others may benefit from flying home on a Saturday and allowing themselves a buffer day.
2. Create lists 
Think about what's causing stress and make a list for each area. (Work list, travel-planning list, and so on.) Boyes also creates a ''master packing list'' for winter and for summer. She comes back to this checklist time and again. ''You don't have to reinvent the wheel each time you go away,'' she says. The summer list, for example, reminds her to turn off the air conditioning and put chlorine in the pool.
3. Minimise holiday tasks ahead of time
Visualise where you're headed and think about what you can do in advance to cut down on things to do on the road, such as getting cash out ahead of time or buying tickets online. 
4. Keep a suitcase packed
Rather than repacking toiletries every time, Boyes keeps duplicates of items she uses frequently, such as her toothbrush and toothpaste. She places one in a suitcase and keeps one at home. She also keeps clothing in her suitcase that she knows she will wear on the road. This allows her to put less time and energy into preparing the night before when she's usually still working late.
5. Enjoy your downtime
At the airport and on the flight, it's easy to succumb to stress. You're thinking about your connecting flight, checking whether your flight is delayed, responding to frenzied work emails. Boyes suggests giving yourself permission to savour the downtime. Listen to music or a podcast or read a book. If you're feeling anxious, she says, take some deep breaths and allow yourself to just be in the moment.
6. Give yourself plenty of time before — and after — your flight 
The airlines generally recommend getting to the airport no later than two hours before a domestic flight and three hours before an international flight. Everyone's tolerance for waiting is different. Boyes prefers to get to the airport early to make it through security and have time to take a deep breath in the lounge, and does the same thing coming home. ''We always go to the lounge when we come back, just to relax before we come home,'' she says. If you don't have lounge access, you could grab a cup of tea and enjoy a quiet moment before heading to the car or taxi line.
7. Don't assume something will go wrong 
Travel and stress are what you make of it. Long lines and flight delays are not a given. Boyes suggests asking yourself three questions: ''What's the worst that can happen? What's the best that can happen? What's the most realistic?'' Thinking through all the possible scenarios can help put your mind at ease.
8. Have something to look forward to when you get home
Coming back from a big trip can be emotional. After months of anticipation, it can be tough to readjust to your old routine. Boyes always has another trip booked — even if it's a small one —- so that she can set her sights on something new and exciting when she returns to her daily life.— The Washington Post
Be inspired by the good things in life. Sign up now to receive emails from Viva, and twice a week you will be sent the latest news, profiles, videos, fashion shoots, competitions and more.
Share this:
More Culture & Travel / Going Places