That New York Feeling
Fresh from showing at New York Fashion Week, designer Karen Walker shares what she loves most about the city.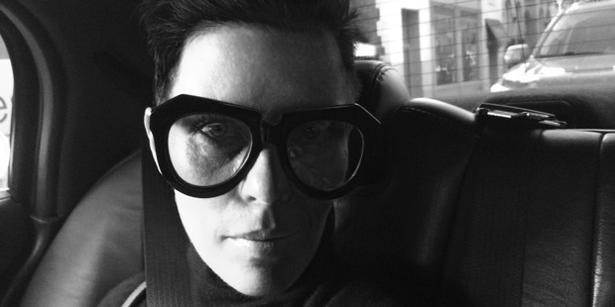 Wednesday Feb. 26, 2014
On one of my earliest trips to New York, we were staying at the St Moritz on Central Park South, a grand old hotel famous for the story that Judy Garland, who was living there at the time, once tried to jump from an upper-floor window. In the lift early one morning Mikhail [Gherman, Karen's husband] found himself eavesdropping on a conversation between two just-landed, pre-Perestroika Russians. He translated for me that their conversation consisted of one of them telling his companion that he should drop his bags off and then bring the vodka to his room, to which the response was, "We've just landed in New York, don't you want to see what civilisation looks like?"
This is pretty much how I feel about New York myself, even after dozens of trips here. That's not to say Auckland isn't civilised, but to have New York's opportunities and possibilities opening up before you is exhilarating: that sense of there being everything you could want just outside the door and no ceiling to what you can achieve.
I think the constant sound effects from the city help create that mood; there's always the sound of traffic, horns, sirens and voices, and, if you strike a blizzard, the hourly scraping of the snowplough.
But it's the little "only-in-New-York" vignettes that really create the texture of the city for me. The elderly ladies uptown with their wonky wigs and bright lipstick shopping in Bergdorf's or walking their chihuahuas while gripping on to their maid's arm, the pig I once saw being taken for a walk in Central Park, the cab driver practising his flute every time we stopped at traffic lights, the chunk of carcass dropped by a seagull on to a car bonnet as we drove through the Meatpacking District, seeing Johnny Ramone shopping for envelopes in a Lower East Side stationery store or Lou Reed breakfasting at Pastis wearing cycling shorts.
Forget about the shopping, food, culture and history. It's these Seinfeld-worthy moments that make New York special to me and keep me coming back again and again.
Share this:
More Culture & Travel / > International