The Coromandel's Coolest Spots
Anna-Lise Sharma of Ruby shares her favourite places to visit in the sunny Coromandel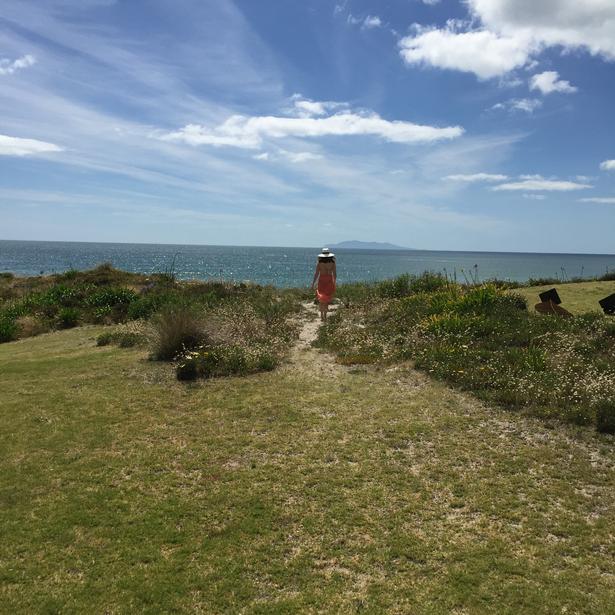 Friday Dec. 18, 2015
Anna-Lise Sharma, the always-stylish brand manager for fashion brands Ruby and Liam, has been a regular visitor to the Coromandel her entire life, and has a much-loved family home in Whitiroa. She shares her favourite spots:
The Waihi Beach Hotel
The Hip Group cafes are favourites of mine in Auckland so I was very excited when I heard they were opening at Waihi Beach. The Waihi Beach Hotel is my pick for a delicious breakfast, lunch or dinner out in the Coromandel.
Sisters & Co, Mt Maunganui
I love visiting Rodelle and her team at the beautiful multi-brand concept store, Sisters & Co in Mt Maunganui — the most lovely ladies and the best collections!
Opoutere
Opoutere, the perfect day trip from Whiritoa, is a beautiful, untouched beach in the Coromandel. It is accessed by a short walk through dense forest and the whole experience reminds you of why we're so lucky to live in New Zealand.
Blueberry Country
Leaving the beach is depressing enough, but the car ride home is made a lot sweeter with a stop off at Blueberry Country. You can choose to pick your own blueberries or if you're a bit pushed for time, purchase pre-picked berries along with a delicious fresh-fruit frozen yoghurt.
Kuaotunu General Store
Conquering the 'Kuaotunu Killer,' a HUGE five-scoop ice cream, is a rite of passage if you've spent your childhood summers in the Coromandel.
Contain Boutique, Whangamata
Located in two converted shipping containers, Contain Boutique in Whangamata has an amazing selection of New Zealand & Australian designers and being just ten minutes from our beach house in Whiritoa, it is my pick for last-minute summer wardrobe additions or Christmas gifts!
Whiritoa
I'm slightly biased, but I truly think Whiritoa is one of the most beautiful beaches in the Coromandel. The surf is wild, it has the best beach store, which makes great coffee, and it's small enough to make you feel like you're on holiday and away from the hustle and bustle of Auckland.
Share this:
More Culture & Travel / Going Places