The Creativity, Community And Sisterhood Driving The Goebel Siblings' Charity
Sisters United is helping young women level up and be their best selves
SPONSORED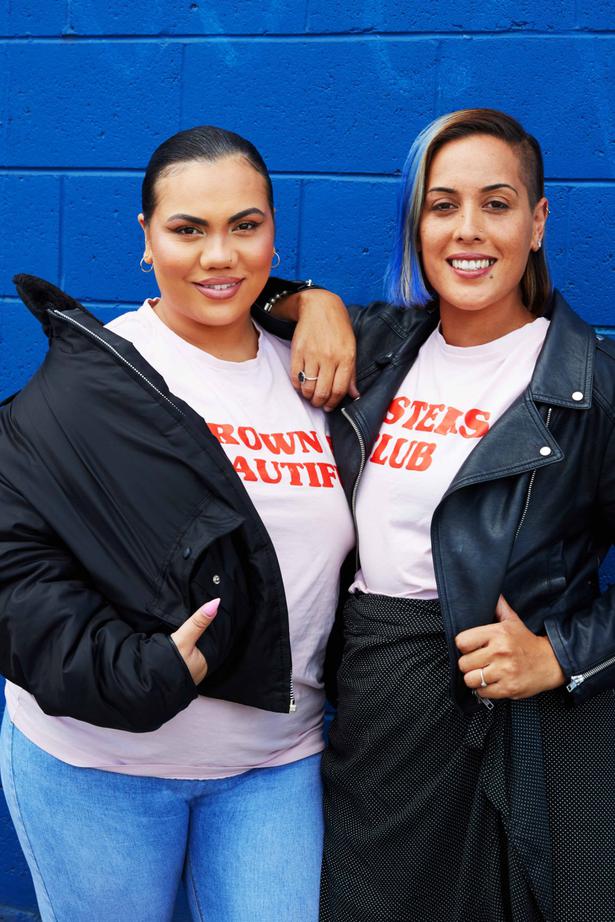 Thursday Oct. 15, 2020
A community-minded charity initiative driven by the talented Goebel sisters – Parris, Kendal and Narelle – Sisters United aims to uplift and empower Māori and Pasifika women through creativity, knowledge and life skills.
Now Magnum is throwing their weight behind the sisters' organisation and its mission, most recently teaming up with Inco Studio for a pop-up nail salon. Celebrating their new Magnum Ruby and acknowledging how uplifting a manicure can be, the ice cream brand subsidised the cost of manicures and will donate $10 from each to Sisters United.
We caught up with Kendal Collins (née Goebel), director of Sisters United, to find out about their mission, drive and what's next for the charity.
Why did you decide to start Sisters United?
We started Sisters United as we had seen the gap in the community for innovative and responsive programmes for our Pasifika and Maori young women.
As a social worker in the community, I saw the young women I worked with daily weren't responding to the programmes already offered in the community — so that's why, along with my two sisters Narelle and Parris, we created Sisters United using our different skills and talents, as we knew we needed to change the way we worked with our girls.
We decided to create programmes that used creative arts such as music, dance, art and photography to offer something fresh and innovative that our young women will enjoy being part of, and engage with as well as building on their own self-confidence, building life skills and realising their worth and potential.
What is your mission with the charity?
Our mission is to build resilience, self-confidence and life skills in young women through creative arts to help them to chase their dreams, fulfil their potential and to know their worth.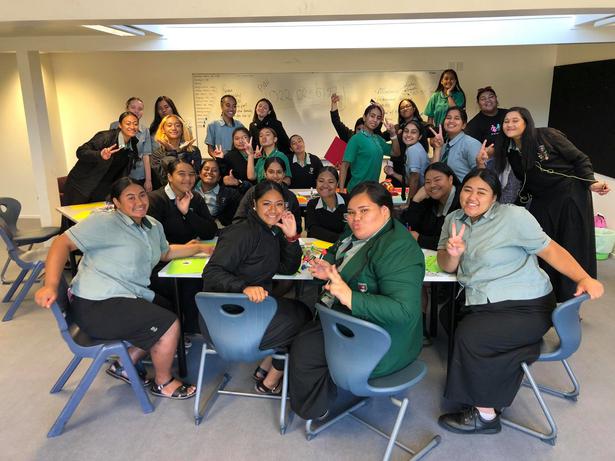 What has the response from the community been?
The community have been really supportive, especially our schools. They have seen the need for our programme for our young women and continue to support our programme.
We have also got a lot of interest from parents who are looking for advice, programmes or just support to help with their own daughters, sisters or nieces — so it validates that what we do is still so needed and relevant in the community.
What knowledge and skills do you hope young women gain from Sisters United?
We hope young women will come away with a strong foundation and belief in themselves, that they are worthy of life, they are worthy of a bright future and of their dreams, they are worthy of being loved, that they are beautiful no matter what size, colour or shape they are, and that they are confident, unique, and one of a kind.
We hope that young women would leave Sisters United with the resilience to overcome anything that life throws at them and the life skills and creative tools they need to succeed in whatever they want to be and to know they are part of a sisterhood for life.
How does culture shape the work of Sisters United?
The majority of the young women we work with are Pasifika and Maori, so culture is a big part of what shapes Sisters United.
Culture is embedded into the development of our programme, and one of the foundations of our programme is to help our young women to discover and be confident in who they are, their identity, culture and values.
What are some of the biggest wins so far?
We have been able to work with over 800 young women over the last four years, and have sooo many success stories of seeing our young women grow through our programme — overcoming things such as behavioural issues, bullying, mental health and relationships.
It's the little wins for us that are more important, when we see a change of attitude or when we see a shy girl blossom with confidence and self-love. We see these little successes every day.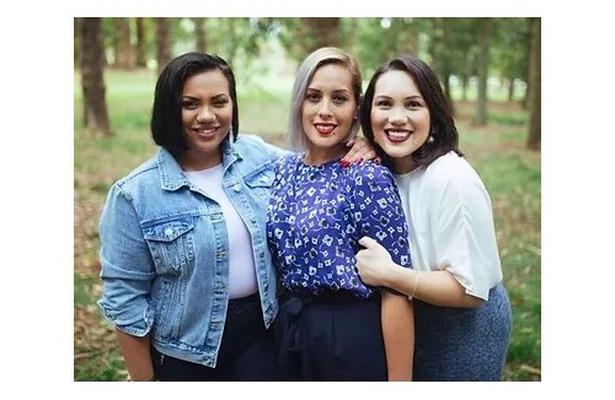 What challenges have you faced with Sisters United?
Definitely funding for our programmes. We have received great support from local trusts and individuals over the years, but it still hasn't been enough to cover all our operating costs and it hasn't been consistent.
So we really are blessed to have this opportunity to have amazing companies such as Magnum reach out and support our initiatives such as our Young Queens camp.
Why is creativity such a key part of Sisters United's approach?
Creativity is natural for our Pasifika and Maori young people, and we have seen our young people shine through creative arts and especially through Parris' dance studio, so we thought that was the best way to help our young women learn and grow.
We need to be innovative in how we approach our young people and get them to express themselves.
Because of social media, young people are reaching out to others to talk about issues less and less, and find it hard to talk about their struggles; so giving them different creative mediums to express themselves, tell their stories and share their issues and struggles is very powerful.
Why is community so important?
Community is so important because it gives us opportunities for our young people to connect with others, to be able to reach our goals, and make us feel safe and secure.
What's it like working with your own sisters, Parris and Narelle, on this project?
My sisters are my role models and inspiration. We are all different and bring our own unique personalities and talents to this organisation, but I am inspired by them both and we continue to adapt, change and create new opportunities with the different ideas that we have.
All three of us struggled as teenagers with our own body image, culture and identity, relationships, self-esteem and self-confidence — so to have created something like Sisters United as a safe space for our young women to discover their worth, to know they are beautiful no matter what and that they have someone to talk to is special for us, because we wished we had something like this for us when we were young.
Has your relationship as sisters informed your approach with the charity?
Definitely. We are really close as sisters and our goal with Sisters United was to build a 'sisterhood' where young women feel they have other sisters their age and within their own schools and communities who are there to help and support each other and that's we have created.
Our girls always feel safe and feel like they are never alone being a part of our sisterhood.
READ: How Parris Goebel & Her Sisters Are Uniting Girls Across Auckland
What does the support of a brand like Magnum mean to you and Sisters United?
It has been awesome to get the support from a company such as Magnum and for them to be able to connect Sisters United to their brand and products.
We love how they too have the same values as we do and are so grateful they have chosen us to be their charity partner in this project.
Can you tell us about the camp coming up later this year? 
In December we have our Young Queens Camp where we will have over 100 young women from different high schools in Auckland attend.
This is usually the highlight of our girls' year. Through this camp the girls will be able to build new positive relationships, continue to build their confidence through creative and physical activities, step out of their comfort zone and continue to learn new skills, share their talents and to just be in a safe different environment where they can leave the worries of the world behind and just be free and have fun!
If you would like to donate do the Sisters United Young Queens Camp, click here.
Share this: