#WIRT: Wynn Crawshaw
Wynn Hamlyn designer Wynn Crawshaw on Lawrence Anthony's book The Elephant Whisperer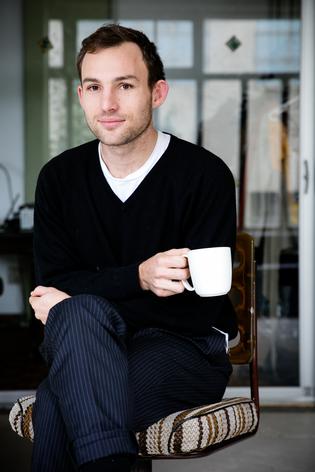 In a world where the question 'Who are you wearing?' has become the new normal, we decided to ask the question 'What are you reading?' instead. Fashion designer Wynn Crawshaw shares his latest read.
"Recently I took some time out and visited a friend who is a farm manager. Part of running the farm is raising both battery and free range chickens. I toured the farm and when I returned home I shared my story with my mother and told her that I wasn't sure how I felt about it. I said honestly, I wasn't sure whether the battery hens in their cages would feel any differently about life than the free range ones. So mum, fearing that her son had lost empathy for animals, kindly gave me The Elephant Whisperer by Lawrence Anthony.
The book follows the story of a brave conservationist who took on the challenge of rehoming a heard of rogue elephants on his private game reserve called 'Thula Thula'. It was a really easy read, but mostly, I think Mum recommended this because it really highlights the mystics of human/animal interaction and how love and trust is played out between Lawrence and his Elephants.
It was all really quite magical and eye opening and it really made me think about the nature of our responsibility towards animals that we treat as commodities. Also thinking about the supernatural in nature itself…that's cool. It was great to be taken out of my world for a while."
Share this:
More Culture & Travel / Staying In