What to Watch: The Get Down, Baz Luhrmann's New Netflix Series
The Get Down, chronicling the birth of hip hop in 70s New York, premieres this week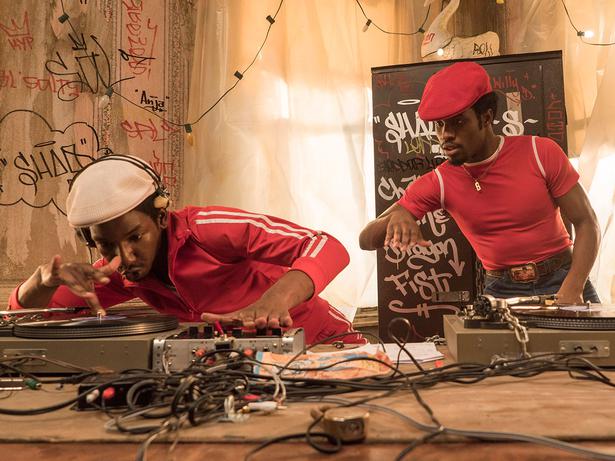 Thursday Aug. 11, 2016
Ab Fab is not the only fabulous throwback premiering this week. For those who would rather stay home, Baz Luhrmann's latest release hits Netflix on Friday August 12.
The renowned director and writer's new series, The Get Down, chronicles the birth of hip hop in New York City's South Bronx at the end of the disco era.
Imagine a late 70s rap-laden version of Moulin Rouge, The Great Gatsby or Romeo and Juliet - vibrant costumes, characters and club scenes brought to life in a typically-extravagant Baz kind of way.
The 12-episode series (with six being released initially) has some of the biggest names in film and music behind it. Alongside Luhrmann, executive producers include designer, and four-time Oscar winner, Catherine Martin (Luhrmann's wife and collaborator) and acclaimed hip hop artist Nas, who wrote original music for each episode.
Other collaborators include pioneering DJ Grandmaster Flash, a key character in the series and an associate producer, rapper Rahiem, a rap consultant on the show;  and respected writer on African-American culture Nelson George, a supervising producer. Actors include Will Smith's son Jaden and Shameik Moore of Dope fame. Other cast members are relatively under the radar - one actor, T.J. Brown Jr, was discovered while busking on the subway.
The series is a coming-of-age musical drama inspired by the early rap scene in the Bronx. Centring on poet and aspiring rapper Ezekiel 'Books' Figueroa (played by Justice Smith) and wannabe disco singer Mylene Cruz (Herizen Guardiola), the part-love story is also about teens finding a creative outlet, away from turbulent family lives and a crime-filled backyard.
Let's hope the show fares better than the year's other much-hyped 70s-New York music series. Vinyl, co-produced by Mick Jagger and Martin Scorsese, was cancelled after its first season.
Initial reviews for The Get Down are mostly positive – albeit with a number of criticisms, some of Baz' over-the-top treatment - but we're tuning in regardless, for the costumes – mostly designed exclusively for the show - the cast and the dexterous lyrical numbers.
Share this:
More Culture & Travel / Staying In