The global gourmands behind health food blog Green Kitchen Stories
The health-conscious couple behind popular food blog Green Kitchen Stories talk vegetarianism, social media and their upcoming Auckland workshops with Rebecca Wadey.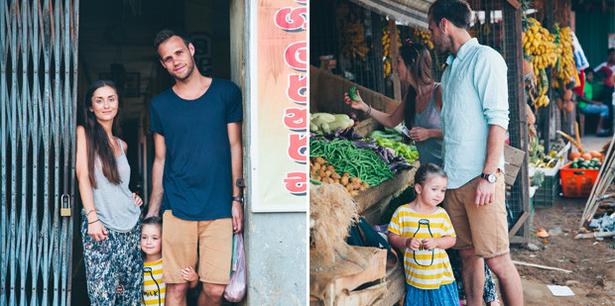 Wednesday Jan. 21, 2015
With their ridiculously good Scandinavian looks and seemingly effortless style,Green Kitchen Stories' David Frenkiel and Luise Vindahl Andersen are at the epicentre of the Instagram food phenomenon. They are practically the Kardashians of the clean food world.
Founders of one of the most successful health food blogs (they boast more than 164,000 Instagram followers between them), David and Luise's love of seasonal local produce has led to a life of globetrotting that has in turn opened more opportunities for them, such as last year's publication of their second book, Green Kitchen Travels.
"Sweden is great during summer but the winter seasons are dark and cold," explains David, talking to Viva exclusively from sunny Sydney where the family, including Elsa, 5, and Isac, 5 months, have been holidaying since early December.
"We have done so many things with beetroot and parsnip, using them in all kinds of different recipes from breakfast to desserts. You have to be creative with what you've got!"
Having given up their day jobs a year or so ago to focus full time on the blog, the family travel the world on fabulous food adventures, seeking inspiration from different cultures and merging everything back to their philosophy on food - an amalgamation of various whole food trends and cooking techniques that don't follow specific rules but always treat plants as the hero.
The resulting recipes are posted on the blog and literally gobbled up by the starving masses. David beams, "That's the good thing with Instagram, we can see what people cook when they tag us. Some of our really popular recipes, like our carrot cake oatmeal [a fusion of carrot cake and porridge], we get tagged in everyday."
It was their love of travel and food that brought the pair together, but the food wasn't always as conscious as it is now. Their love story started in Rome, as many do. It was 2007 and David was living in Italy. He spied Luise in a bar and assumed, with her flowing dark locks, that she was Italian. He spoke Italian to her so she assumed he was Italian. Eventually they realised that David was Swedish and Luise from neighbouring Denmark.
"David had been vegetarian for years. I'd never met a vegetarian before, I was like 'Oh, this is so exotic!'," says Luise giggling. "But it was more like a lot of pasta and cheese and bread and I couldn't eat like that, I got sick."
Luise's food philosophy is simple. She eats food that makes her feel good and doesn't eat food that doesn't. "I don't really have any rules, I don't call myself a vegetarian. For me it's more about listening to my body. If I'm in a restaurant and the only vegetarian option is pasta with cream, it doesn't really suit me that well so I would choose fish. I really just prefer eating real food, whole food."
When David and Luise first met she had a bachelor's degree in social studies and was working in a rest home, becoming increasingly interested in the direct impact food had on health.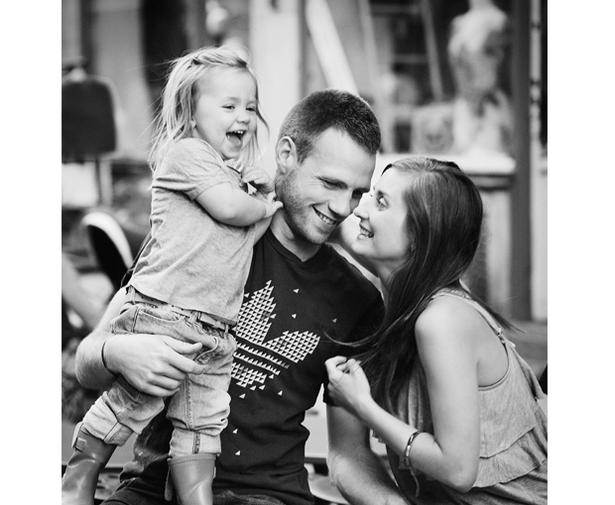 Her disastrous foray into David's Italian-styled vegetarianism further fuelled this interest and, with David soon working as the art director and stylist of a food magazine back home in Sweden, it was only a matter of time before their first child, the blog, was born in 2009. This was swiftly followed by the birth of daughter Elsa in 2010 and the release of their first cookbook, The Green Kitchen, in 2011.
"We didn't really even plan for people to cook our recipes when we put them on the blog at the start," laughs David, who does all the Green Kitchen Stories' photography and food styling. "We were very surprised when we had the first comment, we were like 'oh no! Don't try them! We don't know if they actually work, we just did them for ourselves!'"
He and Luise quickly realised they needed to put more thought into the actual research and recipe presentation; early recipes had ingredients in the wrong order and left crucial items out. "When we saw that people were actually cooking our recipes, we started to try them more and were more thorough in developing them."
That said, many of the recipes still hold up today. "I think we have some great recipes even from the start," says David. "I mean those were some of our favourites, even then and even now. But in terms of photography, and what we do on the blog, I think we have evolved."
The couple have also adapted and grown with new technologies. Alongside their blog and Instagram accounts, they also have two apps.
"The developers are Swedish, vegetarian and have kids the same age as us so we have lots in common with them. It's so much fun and interesting. Having come from magazines, that's such an old business but this is so modern and evolving. So much fun to try."
David agrees that they've been over-whelmingly successful in harnessing social media for growth. But he's wary of just how to rate that success. "At the moment it feels we are reaching out far but to people that are already into health."
Luise has recently qualified as a holistic nutritionist and with previous experience cooking in a rest home she's passionate about getting the message of good, whole foods out to the masses. The couple has just been working with a large supermarket chain in Sweden, helping to develop their vegetarian offerings.
"So many people had no idea what chia seeds were or what raw food is and now they can actually start implementing it into their diet because it is accessible in supermarkets," says David, rightly proud. Luise cites her experience in rest homes as a good motivator for her continued learning in the world of food as medicine. "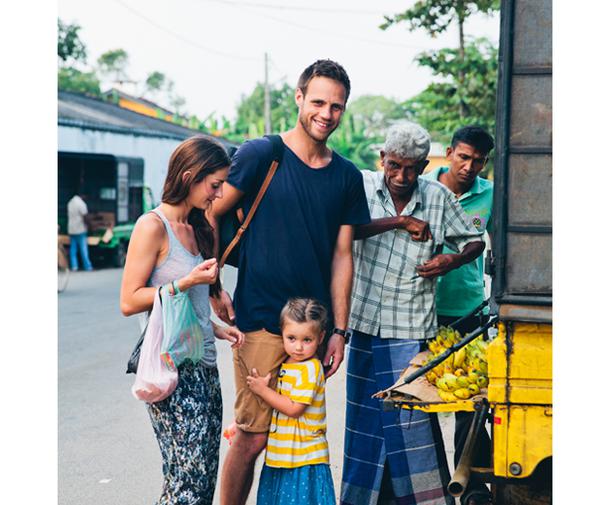 I saw people who were already ill try to be cured with pills and drugs and now I'm on the other side of it," she explains.
"Through food we can try and prevent bad things from happening and take care of our body in a more natural and holistic way." Luise is quick to point out that though they try to create recipes that make it easy to cook real food and make healthy choices, she also finds it fun to experiment with new superfoods and techniques such as soaking and sprouting.
"I think it's necessary if you want to reach new levels with your health. Good organic ingredients are more expensive but a lot of our recipes are simple and people can adapt them to make them more accessible."
It's the love of these organic ingredients that's at the core of Green Kitchen Stories and the reason why they travel the world so much.
Luise loves the produce and lifestyle of California and Australia and also names Vietnam as one of her favourite culinary destinations. David agrees. "Southeast Asia is very easy for vegetarians. They focus primarily on the vegetable and then they add proteins on the side, which is how Luise and I like to do things as well."
Travelling the world with a young family isn't for the fainthearted but the couple's 5-year-old daughter Elsa is as much a part of the blog as her parents, often seen slurping down smoothies or exploring local markets and produce. David and Luise shrug, unconcerned, when questioned about her diet. "We don't often feed her sugar but she certainly has it at friends' birthday parties and places like that."
It's this casual, non-fanatical approach to eating that has endeared Green Kitchen Stories to readers all over the world.
The family are heading to Auckland next week after a campervan tour of the South Island. They admit they're in New Zealand more for the nature than the food but Luise is looking forward to lots of fresh fish and David is excited about new-season passionfruit.
Sydney may be home to more exotic fruit such as mangoes but Auckland has one up on its rival: the Little Bird Unbakery, where David and Luise will be holding two sold-out breakfast workshops next week. Here's hoping the famed carrot cake oatmeal is on the menu.

• For more info, go to greenkitchenstories.com, or follow @gkstories and@luisegreenkitchenstories on Instagram.
Share this:
More Culture & Travel / > International