The US's weird and wonderful roadside attractions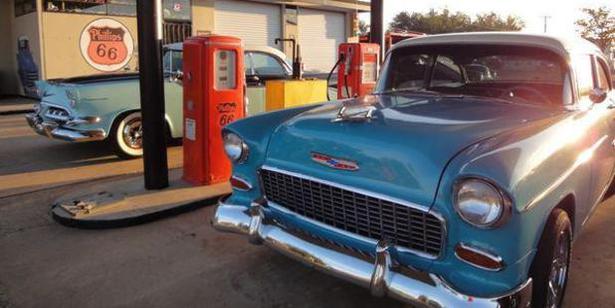 Monday Aug. 25, 2014
One of the best parts of an all-American roadtrip is the chance to happen upon - or hunt down - wacky installations and offbeat attractions in the middle of nowhere.
Fiona Ralph shares her favourites from her coast to coast journey across North America.

1. Relics of Route 66
One of the pleasures of travelling old Route 66 is spotting remnants from the golden era of road tripping. Stay in a classic motel, admire lovingly restored neon signs and gas stations, or just journey to the end of the road. 

2. Tinkertown
One of a number of quirky small museums in the States, this New Mexico treasure showcases a lifetime of miniature art works, from circus tents to Wild West towns. Creator Ross Ward's claim to fame is that he "did all this while you were watching TV".

3. Odes to Stonehenge
Anyone with extra time on their hands can build an ode to Stonehenge - be sure to check out Foamhenge (Natural Bridge, Virginia), Carhenge (Alliance, Nebraska) and Truckhenge (Topeka, Kansas), with the kitschy Foamhenge having been built in a day.

4. Cadillac Ranch 
Another piece of automobile art, the Cadillac Ranch in the middle of the Texan plains is worth a look. You'll find 10 Cadillacs emerging from the ground, with spray-paint cans scattered so you can leave your mark on this ever-changing artwork.

5. Drive-ins
For a classic slice of Americana, stop at a drive-in movie or diner. Although many are long abandoned, a precious few live on, preserved by dedicated fans of the automobile era.
Share this:
More Culture & Travel / > International