Therese Rawsthorne's Guide to Sydney
Sass & Bide creative director Therese Rawsthorne shares her favourite Sydney spots, from food to pools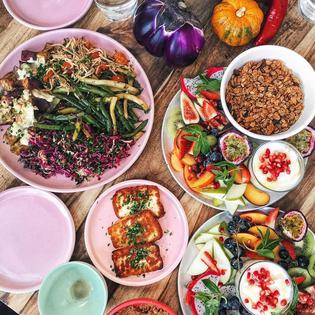 1. Bread & Circus Wholefoods Canteen in Alexandria, an amazing spot with beautiful organic wholefoods.
2. Andrew (Boy) Charlton Pool is an amazing pool, because you are right next to the ocean in the Domain.
3. Clovelly Beach would be another favourite swimming spot. It's quite unusual because it's got concrete up the sides of the beach, but it is such an amazing people watching spot. There is a giant Blue Groper that lives in the water there, he's quite friendly so that is quite fun. It's really big, like the size of a small child!
4. I love having a picnic at the Botanical Gardens in the weekend, because it is by the harbour and it is a big green open space. The perfect place to just hang out with friends.
5. There is a Sunday Organic Farmers Market in Marrickville at the community centre that I love going to as well. There are all kinds of handmade foods; I do my weekly grocery shop there.
Share this:
More Culture & Travel / Going Places