7 Great Things to Do in Malaysia
Fiona Hawtin ticks off a must-do list in Malaysia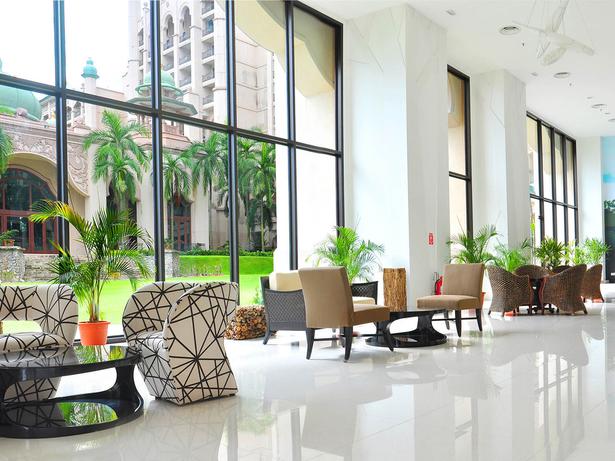 Wednesday April 20, 2016
Massage: As with most Asian countries it's pretty much mandatory to get a massage. Head straight to Manjakaki Foot Reflexology & Spa. There are branches all over KL but I went to the one upstairs in Central Market (the fish spa is downstairs). The 60-minute foot reflexology with shoulder, neck and back massage was died-and-gone-to-heaven territory. A former wet market, Central Market itself is in a pretty Deco building housing local handicrafts and is worth a look.
Batu Caves: This Hindu temple, dedicated to peacock-riding Lord Murugan, is inside limestone caves, although you'll have to walk up 272 steps to see it and negotiate the monkeys that live here. The temple is the place for the Thaipusam Festival, where devotees spear their cheeks with long rods.
Petaling St, Chinatown: Every Asian city has an infamous street of fakes. This is Kuala Lumpur's. Mulberry, Hermes, Tiffany, Vans – you'll find it all here at the cheapest prices I've ever seen if knock-offs are your thing. NZ$8 for a Mulberry-alike wallet is a steal. After the madness of being accosted by every stallholder offering to do you a good deal, a retreat to the massage at Central Market a stone's throw away is thoroughly deserved.
Bukit Bintang: Expect to spend plenty of time in this central area of shopping, cafes and bars. The Pavilion KL is a shopping wonderland with Diptyque, Hermes, Miu Miu, Longchamp, Bulgari, Nike, Burberry, Salvatore Ferragamo, Celine, Shu Uemura, Givenchy… you get the drift. Across the road is Sephora, and just along from there on Jalan Sultan Ismail is H&M and Zara.
Suria KLCC Centre: Instead of melting in the heat and dicing with death in the KL traffic, take the Bukit Bintang-KLCC Pedestrian Walkway to the KLCC Centre complete with guards. Four years old, this air-conditioned air bridge that links these two malls, the Convention Centre and jumping off points along the way is a revelation. You can arrive at the KLCC Centre fresh as a daisy and ready for more shopping at the mall beneath the Petronas Twin Towers. Scout this roll-call of luxury brands from Alexander McQueen and Balenciaga to Chanel, Dolce & Gabbana, Gucci, Fendi and, of course, Topshop, Zara and Uniqlo. Two expansive food courts make pitstops easy.
Kuala Lumpur Bird Park: David Attenborough would be in his element in this, the world's largest covered bird park that boasts more than 3000 birds from 200 species. Among the specimens are attention-seeking parrots, macaws, parakeets and peacocks and too many other beauties to mention. 
Golden Horses Health Sanctuary: This should come with a warning: check-in and you may never want to leave. The Palace of the Golden Horses is in the Mines Wellness City, 20 minutes drive from the city centre. You can have a comprehensive health screening as part the centre's 'prevention being better than cure' mantra that marries "western scientific detection technologies with eastern natural treatment therapies". This is a serious medical and wellness facility that doesn't believe you have to sacrifice luxury.
You can treat it like a regular five star hotel and book a room at the Palace of the Golden Horses (all rooms have a private balcony) then use the pool, gym and six restaurants. You're also able to book in for all manner of treatments such as cupping, traditional Chinese medicine and ayurvedic massage. Or, and this is the better option by far, book a package. The Slim Rite wellness deal is a five-day, four-night acupuncture, yoga, fat-burning sessions, meditation, a health screening and healthy food.
Share this:
More Culture & Travel / Going Places