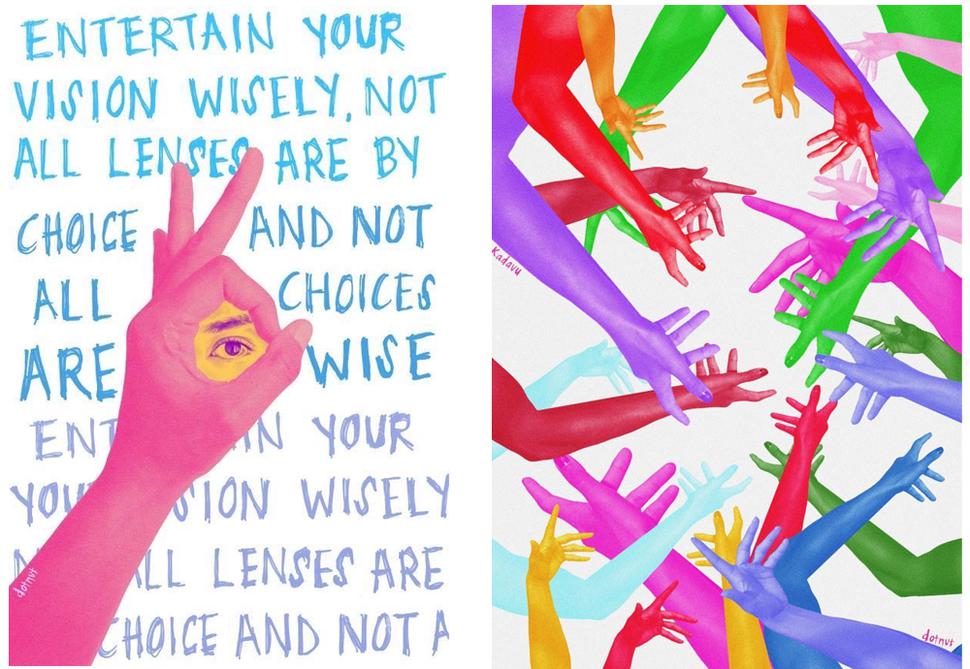 Fundraisers, Viral Satire & More Things To Discover This Weekend
How to show your support for the #BlackLivesMatter movement, art exhibtions to inspire you now and beyond
Friday June 5, 2020
Support #BlackLivesMatter
While many are considering the best way to stand in solidarity with the #BlackLivesMatter movement, one is to support local communities and creatives.
Auckland-based artist and creative Natasha Ratuva (@dotnut2014) has offered her talents to the #BlackLivesMatter cause, selling her artworks as prints to fundraise for the bail funds of protestors in the US.
The Fijian-born creative explores themes that provoke race-based discourse and the dismantling of geopolitical borders and colonialist structures, and her vibrant and arresting prints provoke thought and conversation.
Her prints are available in three sizes (A4, A3, A2) with 100% of the proceeds going to bail funds. In a statement, via her Instagram account, she shares, "I owe so much of how I perceive art, creation, and life to the beauty and realities of black culture. We've failed you in so many ways and it breaks my heart."
You can also donate to bail funds directly here
There are several good books you can also read to educate yourself and help better understand the complexities of what is currently happening (see our list of essential reading here). Some online reading considerations:
Follow Sarah Cooper on Instagram @sarahcpr
The American author and comedian's satirical lip-sync videos highlight President Trump's ramblings with the press - especially popular are the spoofs of Trump discussing the Coronavirus.
While America is still in quarantine, many comedians are taking to social media to keep spirits alive but also highlight and educate the desperate situation America is in right now.
Eat the ham and egg sandwich at Bacio
Great coffee and great home baking, this neighborhood stalwart along Auckland's Jervois Road is worth a visit, if only for its perfect ham and egg club sandwiches.
Adapting to the changes and regulations since re-opening at level 2, the cafe now operates as a takeaway and catering service, with menus for dinner available too. The friendly service is also one positive way to start your day, along with coffee from Coffee Supreme and a freshly baked cheese scone. Bacio Cafe & Catering, 212 Jervois Road, Herne Bay, Auckland.
Visit the latest exhibition from artist and photographer Emma Bass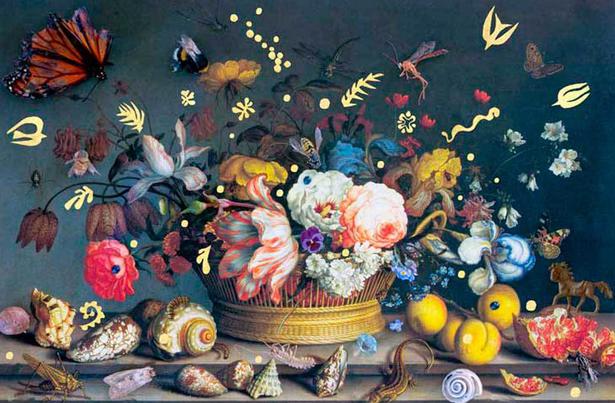 'The Ode to Balthazar Van der Ast and Matisse' by Emma Bass. Photo / Supplied.
Known for her love of the natural world and blurring the boundaries between photography, painting and collage, Mt. Eden artist Emma Bass' latest body of work is a celebration of colour and life-affirming natural abundance.
Adorning the walls of the historic ballroom at Alberton House as part of the exhibition The Impossible Garden for the Auckland Festival of Photography, the richly decorative works blur the boundaries between photography, painting and collage.
Her work is inspired by 17th century Dutch and Flemish floral still life paintings and the joyousness of French painter Henri Matisse, and 'explores beauty through a manipulated lens'.
Emma will be in conversation with Aimee Rafini from Art Ache in a free artist talk on Sunday 7 June at 2pm. Learn all about her signature 'floral portrait' photographs and her practice, followed by tea. Free until 26 July. Alberton House, 100 Mt Albert Road. Heritage.org.nz
View new work from photographers Petra Leary and Stephen Tilley
Also part of the 2020 Auckland Festival of Photography, photographers Stephen Tilley and Petra Leary present an exhibition of dramatic imagery that explores their work as award-winning visual artists through digital portraiture and documentary aerial photography.
The exhibition includes a dozen images by Stephen, who is best known for his fashion and portrait photography. Focusing on parts of the body, Stephen distills the human form into haunting shapes and images. "Influenced by the chaos and darkness the world found itself in during lockdown, I revisited a polaroid technique that's been a thread throughout my 20-year career in my personal work," he says.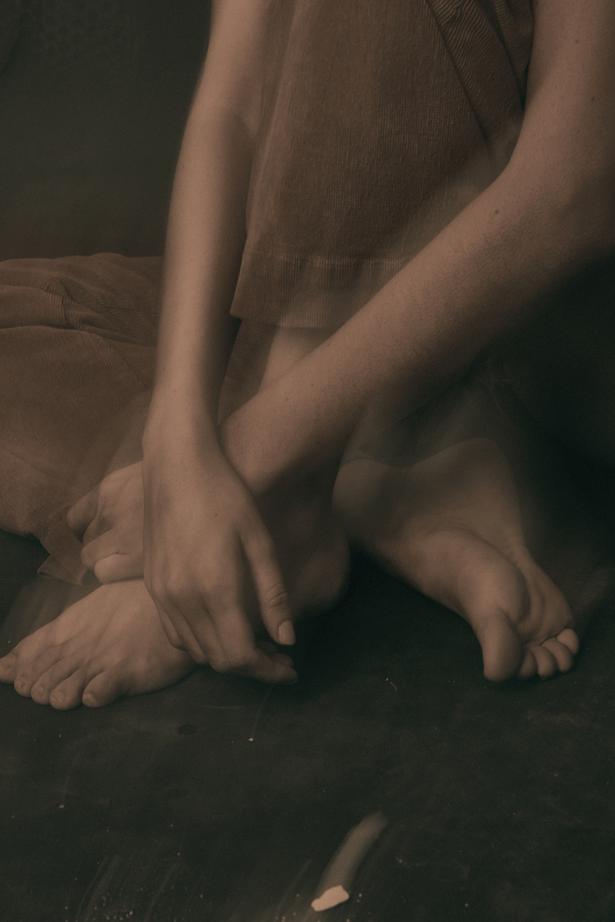 "To evolve this approach, I explored how digital imagery could be harnessed to achieve similar results as polaroids and I stumbled upon a lighting technique that created an exaggerated dreamlike effect. This technique resonated with me, especially when life felt surreal and mysterious. It introduced a new point of view and allowed me to explore paradigms of life: movement and stillness; lightness and darkness. I found freedom in the movement of making each image, I found light in the darkness."
 WATCH: Petra Leary & Stephen Tilley: A virtual exhibition 
Petra explores contemporary craft and technique in a six-image exhibition of striking aerial photography. Giving a new perspective to everyday situations and subject matter, Petra goes beyond the obvious by creating imagery with a drone camera. Her strong use of colour and geometric composition is complemented by the use of light to reshape ordinary settings into the extraordinary.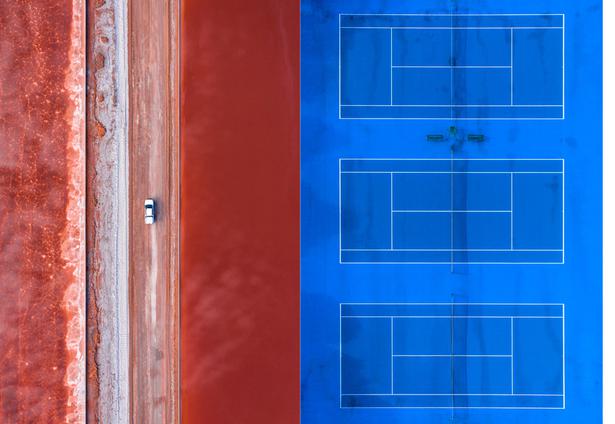 "In my photography, it's my goal to take familiar settings – be it an urban street, waterway or landscape – and give people a point of view they wouldn't usually have," she explains.
View the virtual exhibition from 1pm today via Instagram @stephen_tilley_photo  and @petraleary, and on Facebook. There is an artist's conversation at 1pm next Saturday 7 June on both platforms.
For the physical exhibition, visit Studio 58, Level 1, 15 Williamson Ave, Grey Lynn between 11am – 3pm until Sunday June 12. 
Share this: