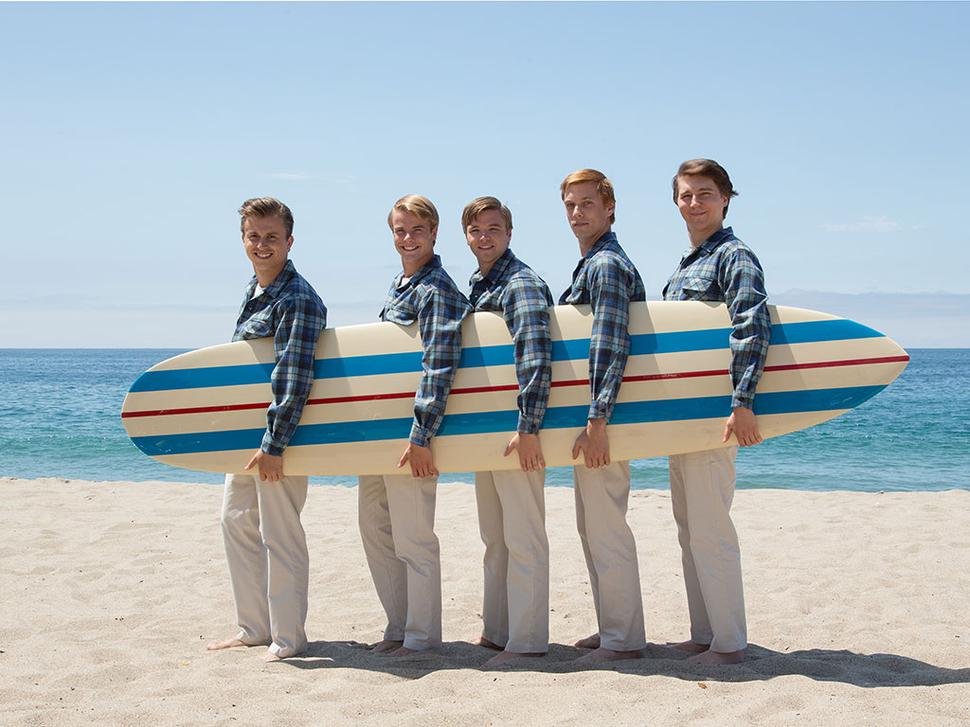 Throwback Thursday: Reminiscing at Love & Mercy
The new movie gives new meaning to The Beach Boys' playful hits
Thursday July 16, 2015
It's strange when something throws you back to an era before your time, the way Love & Mercy, the biopic about The Beach Boys' Brian Wilson did recently.
I wasn't born when the band were top of the pops and beehives and board shorts were the height of fashion, but thanks to my favourite cassette tape, I felt like I was there. 
Perhaps because I played that tape over and over, some of my most vivid memories are set to Wilson's songs. Hugging the stereo at age 7, tears streaming down my cheeks as California Girls played on repeat, wondering why The Beach Boys didn't love Kiwi girls like me (hardly realising I was pining for what were by then middle-aged men).
My friend and I singing Don't Worry Baby, as our car pulled away from school camp and our classmate was left crying, forgotten by his parents (presumably only for a few minutes).
A teenage road trip with Fun, Fun, Fun blasting, ruined by my friend saying she thought The Beach Boys were geeky, forcing me to realise that not everyone my age preferred their soft, harmonic sounds over certain garage bands.
Playing Wouldn't It Be Nice with my first proper boyfriend — and a few subsequent ones — wishing we could have our own house, and I didn't have to drive home to my parents at 2am. It's as if I grew up in the 60s. 
The weird thing is that even though they're one of my favourite bands, I knew very little about The Beach Boys. Watching Love & Mercy reminded me that not only were my memories fictitious, their whole act was too. They weren't living the surfing dream (Dennis Wilson was the only band member who was a surfer), and behind each addictive pop song was a far less happy-go-lucky story.
So now I'm making new memories, listening to their songs with a fresh understanding, and hearing Brian's scared, lonely voice for the first time.
But it's not always easy to hear the pain behind his catchy tunes. Even though they weren't surfers - and neither was I - there's no stopping Surfin' USA from transporting me to California in the 1960s, where the surf was up, the sun was shining and the worries were fading away.
Share this:
More Culture & Travel / Staying In