TBT: Style Lessons We Learned from Clueless
20 years on, we look back at the film's ongoing fashion influence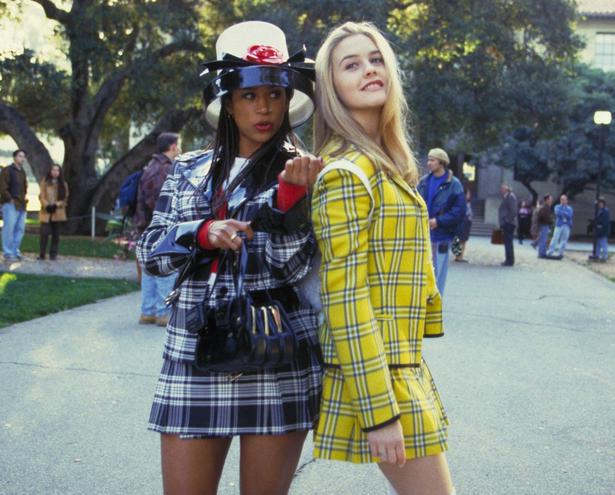 Thursday July 23, 2015
It has been 20 years since the release of Clueless, the teen classic that helped shape the style and vocabularly of countless 30-somethings. Loosely based on Jane Austen's Emma, the film also kicked off the early 2000s trend of adapting and upting literature for teen audiences (10 Things I Hate About You/Taming of the Shrew, Cruel Intentions/Les Liaisons dangereuses, Romeo + Juliet). But none came close to Clueless in the style stakes. Here, our favourite outfits from Cher's famous rotating wardrobe:
Jessica Beresford, digital content producer:
"Cher really knows how to pull off the classic minimalist 90s mini dress, and although her Ferrari-red Alaia option is good, there's nothing better than the white Calvin Klein spaghetti strap number she wears on her date with Christian. Although it's a little too bodycon for my taste (her father doesn't approve, either), she balances it out nicely with a sheer white shirt. Duh!"
Zoe Walker, associate editor:
"I was 11 when Clueless was released, and have have since watched it countless times. Along with Heathers, it's my all-time favourite film largely because of the costuming. As a tween I just thought the clothes were like, totally grown up and cool ("An a-what-a?" was my response to the word "Alaia" too), but now I know more about the thinking and history behind the film's wardrobe, I appreciate it even more. There are the hero pieces - the plaid minis, the Alaia and feather jacket, the monochrome P.E uniforms, Dionne's amazing hat - but watching it today, I'm drawn to the countless little knitted vests that Cher and Dionne wear sporadically throughout."
Lucy Casley, design and digital assistant:
"I have only just entered the fashion world of Clueless, and it left me inspired. I can't get enough of the high top socks, plaid skirt and blazer combo. But Cher's dressed down look is what captured me most - the classic loose high-waisted denim jeans, with a matching purple tee and cardigan, that she wears at home, are a fashion essential."
Anna Lee, editorial assistant
"The matching plaid jacket and dress paired over-the-knee socks and barrette Cher wore when the lunch crowd clap is everything. She is definitely no ditz with a credit card. It's her most capable looking outfit!"
Rosie Kelway, writer
"Clueless was way ahead of its time in the fashion stakes. Cher's rotating wardrobe and her computer programme that helped her select outfits, letting her know if it was a match or a mis-match, was a genius invention. Her Dolce & Gabbana yellow pleated mini skirt and blazer with the shrunken yellow cardigan must be one of the most iconic plaid outfit in all of pop culture. Fun fashion fact: there were reportedly 53 types of different plaid in the film."
Share this:
More Culture & Travel / Staying In