Throwback Thursday: "Vintage" Vibes
The Very Vintage Day Out this Saturday will excite lovers of pinup culture and more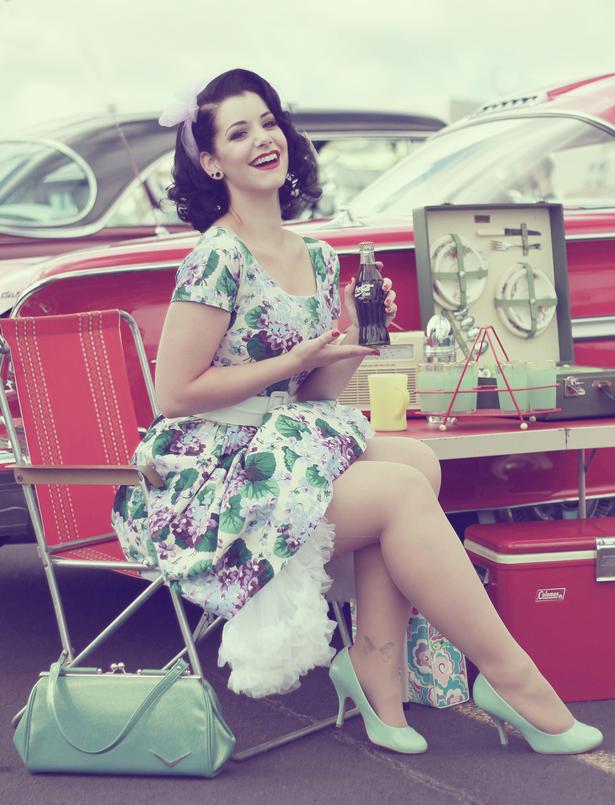 Thursday April 9, 2015
Vintage lovers can mingle with their own kind this weekend at The Very Vintage Day Out. It's the fourth year the popular event has run and, for the first time, as well as on Saturday at Alexandra Park there are events on Saturday night and Sunday.
Visitors can expect vintage-styled bands (including Sal Valentine and The Babyshakes), dance classes, hair and makeup workshops, classic cars, a pamper parlour, high tea, shopping, and of course the Miss Pinup New Zealand final. Even if you're not quite pinup material, you can still win — there will be spot prizes for best-dressed male, female and child, and awards for best car and stall.
Just this week, last year's Miss Pinup New Zealand Miss Victory Violet (above, aka hairdresser Ella Webster), was crowned Miss Viva Las Vegas. It's the first international pinup crown to be won by a New Zealander, and will make this weekend's prize even more desirable.
The word vintage has become synonymous with pinup culture, but as a lover of vintage in a wider sense, I do have to question the use of "vintage-inspired" clothing in this scene. Why wear new imitation clothing over real treasures from the era?
Perhaps they are more flattering and it's easier to find sizes to fit, but for me loving vintage goes hand in hand with cherishing old pieces of clothing and eliminating the waste that manufacturing new clothing entails. Even if it means altering something to fit or making something from an old fabric and pattern. Maybe next year I'll enter, in my grandmother's dress ...

• The Very Vintage Day Out, Saturday April 11, 10am-6pm at Alexandra Park. VVDO After Dark, Saturday April 11, 7.30pm-11pm at Alexandra Park. The Very Vintage Day Out Weekend Tiki Party, Sunday April 12, 2pm-7pm at The Backyard, Northcote. Tickets from iticket or on the door. See more at veryvintage.co.nz
Share this:
More Culture & Travel / The Latest