Tinashe shares her fashion and beauty essentials
Rising R&B superstar Tinashe, in New Zealand recently to play Splore, reveals her fashion and beauty essentials.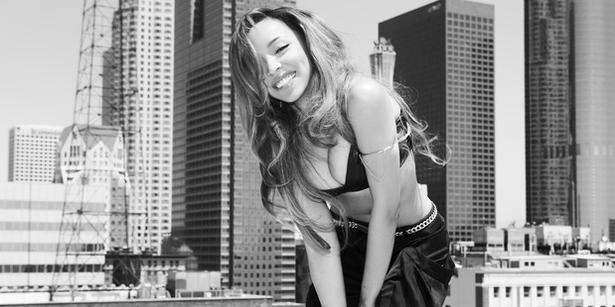 Thursday Feb. 19, 2015
I'm inspired by a lot of music that I listened to while I was growing up. I've always kept albums that I will love and cherish like Janet Jackson, who is awesome and Michael Jackson as well as Sade. I also listen to things like Little Dragon and James Blake.
I think it's good to wear sunscreen, that's something that I definitely swear by. [Also] a good cleanser, and I love using moisturisers. I like to use Elemente cleanser after a show when I've been sweating and have makeup on. It really clears my skin and I like to use an exfoliant as well.
I don't really have a favourite designer, I like to mix it up and wear different things. My favourite piece right now is a pair of Chanel boots I bought recently.
My favourite exercise routine? For me it's definitely dancing.
I like to paint, to be creative and make things out of nothing.
What do I love about my job? I think being able to touch and respect people in an emotional way. I get to feel that the most when I'm touring.
My favourite TV show is Girls and my favourite movie is Into the Wild. It has a great message, it's really humbling.
I like to spend time outdoors. I've been enjoying travelling because I can see new things and have some adventures.
I never really go on holidays, I'm so focused on work that I don't have any planned. If I do have a holiday I visit my family and spend time with my grandparents - I like to spend time with my family.
Tours are very hard work but it's good to be able to make it seem as much like a holiday - just to have some fun while you're on the road and experience as much as you can.
I like Instagram (@tinashenow) and Twitter (@tinashe). I've recently got on to Snapchat.
In my downtime I like to wear really comfortable stuff like T-shirts and sweatpants.
My most recent big purchase? A new handbag from Louis Vuitton.
Share this: