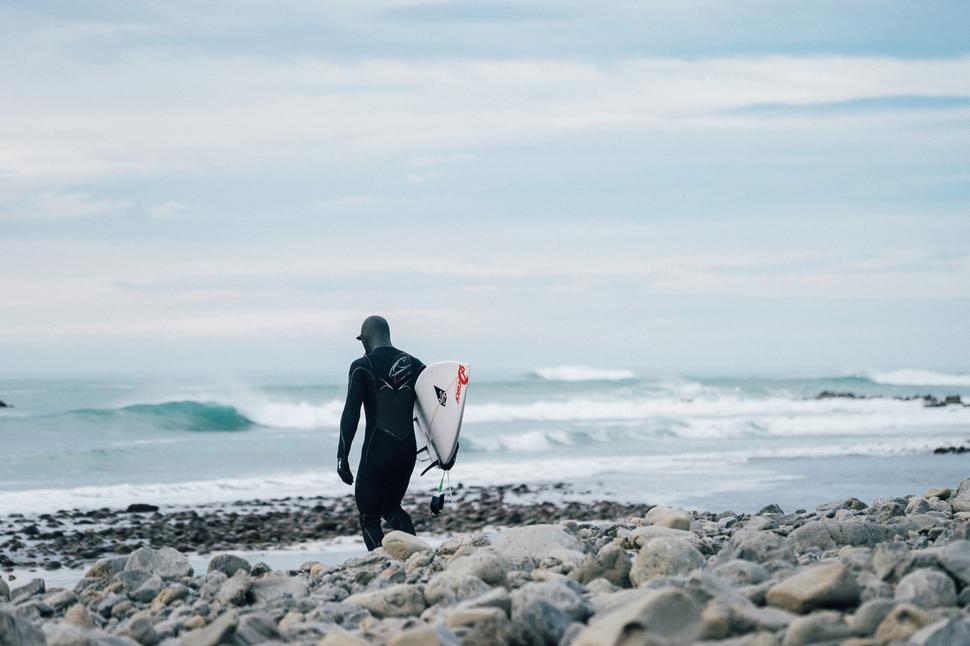 8 Top Surf Spots in New Zealand
Matt Hewitt's travelled the world but the pro surfer says there's no place like home to catch epic waves
Tuesday Dec. 15, 2015
Rising surf star Matt Hewitt knows a thing or two about the best places to surf. He was the first Kiwi surfer in 15 years to win an ASP Pro Junior, and has gone on to win two Pro Juniors. Like the surfing heroes he looks up to, Matt has made the foray into aligning himself with brands, including a collaboration with footwear brand Deuce where the 24-year-old created a capsule line of clean-cut sneakers. For the wave rider enthusiasts out there, he reveals some of his favourite surf locations to enjoy this summer. "I've been surfing for eight years all over the world and there's no place like home, especially when there are waves, nowhere else can you have so many unridden and uncrowded waves."
Matakana Island
Having this wave right on my doorstep as my local break is pretty special, especially being able to surf all over the world. I've had some unforgettable sessions there. It's a small island that feels almost uninhabited but packs a punchy beach break! The wave at best needs most of the elements to align but when it happens, you'll definitely know about it. Small towns talk.
Coromandel
Coro "Gold" is a world class spot and with enough swell, or the right direction, feels like getting lost somewhere in Mexico. It's a long strip of diverse breaks for all levels of surfers.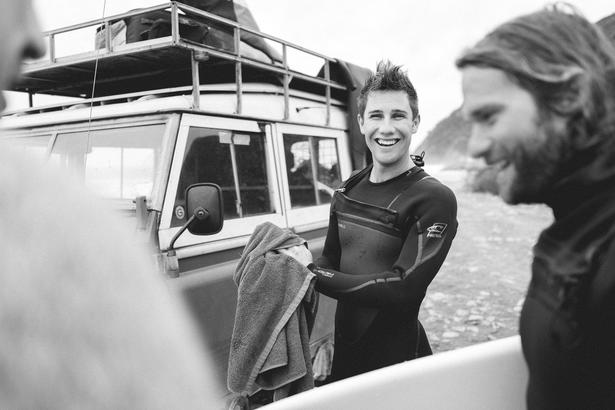 Raglan
New Zealand's internationally known left hand point break is close enough for me to shoot over for the day, score pumping waves, and dart back to the Mount that night for a home-cooked meal. If the drought for waves on the east coast gets too much it's always a guaranteed go that side. Sometimes west is best.
Ahipara
Adventuring up north is like going back in time in New Zealand history, always a fun trip to get away from the crowds or rush of the cities! The options for waves make you feel almost like a grom (young surfer) again. Shipwreck Bay is mind-blowing.
Gisborne
The first place to see the sun. I have a lot of friends from down there so I've spent my fair share of time in Gizzy and scored some seriously good barrels along the Wainui coastline.
Castle Point
I had never been there until earlier this year on a road trip with Deuce, known as the Deuce Rover trip. The locals showed us pictures when we were there, the scenery was great but waves would have made that place a top two for sure! Just shows you can be a week too late and all the fun has come and gone, it's definitely on the list of spots to go back to!
Kaikoura
This has to be my favourite spot out of all the places we visited on the Deuce roadie. With it being my first time down there I didn't know what to expect. I had heard it wasn't very consistent but we must have lucked out because turning up to a 3-4ft peeling right hand point does really make your day! Sitting out the back looking into shore with the mountains covered in snow almost felt surreal!
The Catlins
Deep down south we surfed a couple of spots with no one out apart from the local seals and other wildlife floating around. It was like something out of Jurassic Park or a David Attenborough documentary. I had never surfed a spot anything like it throughout my travels around the world, it was mind-blowing. The waves were so raw and powerful but so perfect, with six-foot sets rolling through, forming perfect A-frame peaks. There's so much of New Zealand to still see so I can't wait to explore more places and seek out new waves.
Share this:
More Culture & Travel / Going Places