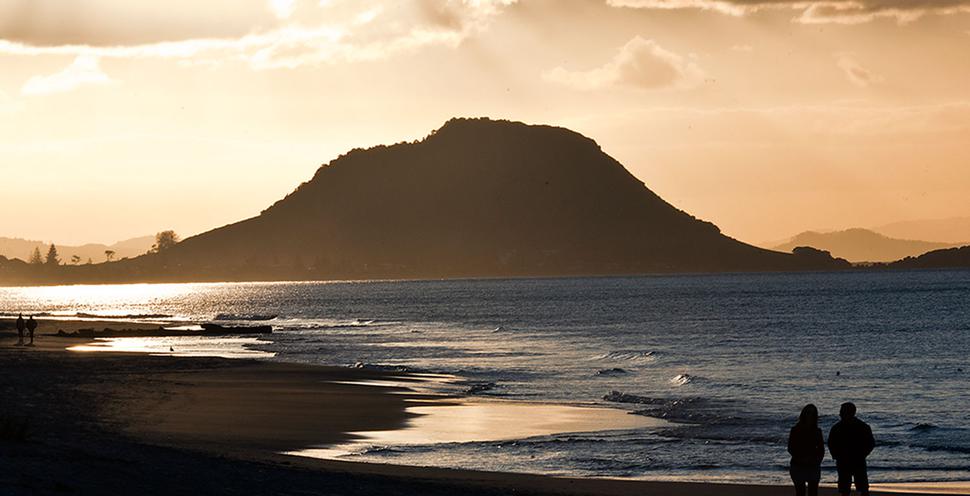 Touring Mount Maunganui with Lower
Jake and Stacey Pyne, the owners of Lower, share 10 of their favourite spots in The Mount
Tuesday Oct. 13, 2015
Jake and Stacey Pyne are the power couple behind the hugely popular streetwear label Lower, plus a stable of other brands including Five Each, Now & Then, On & On, Thanks Store and online vintage store Dusty. With three young children, the pair balances a busy lifestyle between work and play — they share their favourite spots in their beachside town.
Jake and Stacey's top spots:

1. Bobby's Fresh Fish Market
The batter on the fish is light and crispy, no other takeaway's come close. Located on a wharf where fishing boats dock means the fish is always super fresh. You can sit in the sun on old brown picnic tables at the water's edge; enjoy your meal with complimentary vinegar, like the old days. Don't feed the seagulls though or you'll get a growling from ol' mate Gumboots.
2. Paper Plane
Owned by our friends, furniture designer Timothy John and his better half Krista. Paper Plane has a beautiful fit out and an incredible array of local and international designer products for your home and office. It's also home to the family of sidekick stools we released as a limited edition collaboration. Present shopping made easy.

3. 88 Chinese Restaurant
It's one of those places that is accidentally great. Overlooked as nothing special, tacky would be an accurate description of the interior but it's one of the funnest places to eat and drink with a group of friends. Go the Spicy Wontons and request all the condiments.
4. Markets
There is a market to suit most people around here. We have farmers markets, gourmet night markets, the Little Big Markets which have a good mix of everything. The underdog though, is the Tauranga Night Markets held in the Bayfair Mall carpark on Saturday nights. This is where you can find a wide variety of cheap eats and excellent people watching. Cnr Maunganui Rd and Girven Rd.
5. The Mount
A central hub for physical activity for many locals and tourists. Mauao is the name of the mountain and it means "caught by the dawn". So at least once a year it's worth climbing in the dark hours of the morning and watching the sun rise. It has scenic walking tracks and stunning views which make for a tourist selfie frenzy.
6. Mr Miyagi
This Japanese restaurant is tucked away down a back alley and is easy to miss. The downtown site is one of very few buildings with character. Established by the owners of George Cafe, the same emphasis on local organic produce goes into the menu at Mr Miyagi, which is simple and delicious.

7. Flaveur Breads
An artisan bakery and wholesaler that specialise in sourdough breads. Something about buying from this place feels like you know something that others don't. They also give some of the best service I've had anywhere and they make these special savoury strudels with a house made relish that is worth the visit alone.

8. Lake Rotoiti Hot Pools
Described as the most secluded hot pools in New Zealand, these are only accessible by boat. A little drive from the Mount but all the effort is worth it when you get there. 
9. Astrolabe Brew Bar 
This was the spot to go to years ago; everyone who grew up in the Mount would have some stories to tell from gruffy nights out at the Lab. Now it's changed completely, but for the better. Creatives like Laurie Steeh have had a lot to do with the look and feel. It's the centre for Mount nightlife but also has a good food menu and even holds a vintage market on Sundays.
10. Luca Coffee Shop
One of those "we eat coffee for breakfast" type shops. It's a hole in the wall style shop with no food other than some baked treats. It's the right amount of minimal.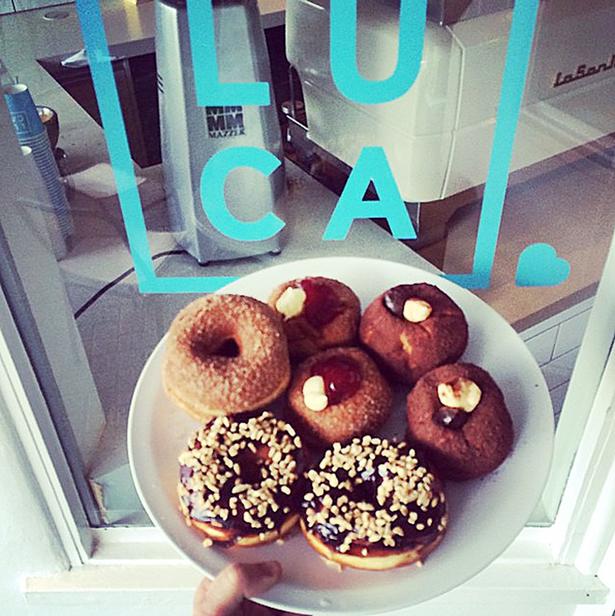 Share this:
More Culture & Travel / Going Places