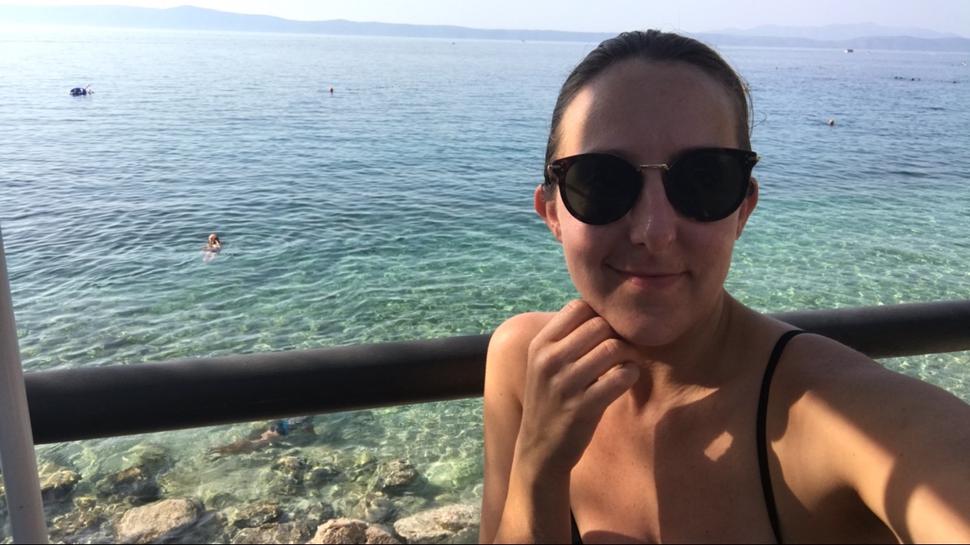 Travel Diary: Ruby Designer Deanna Didovich Shares Her Croatia Highlights
Celebrating ten years this month at the design helm of Ruby, Deanna takes us back to her roots
Monday July 2, 2018
Loved by women of all ages, the Ruby label has gone through several incarnations over the years, and behind its designs for the past ten is Deanna Didovich. Along with sister label Liam, Ruby has for established itself over the years as a go-to local designer favourite, with its first boutique opening on High Street 16 years ago.
READ: Styling Tips With Marina Didovich
For some time away from work, Deanna heads back to the motherland of Croatia where she has time to rest and find further inspiration for her work, the influence of traditional Croatian embroidery and silhouettes often finding its way into Deanna's designs. She shares some of her favourite places to visit when she's back home.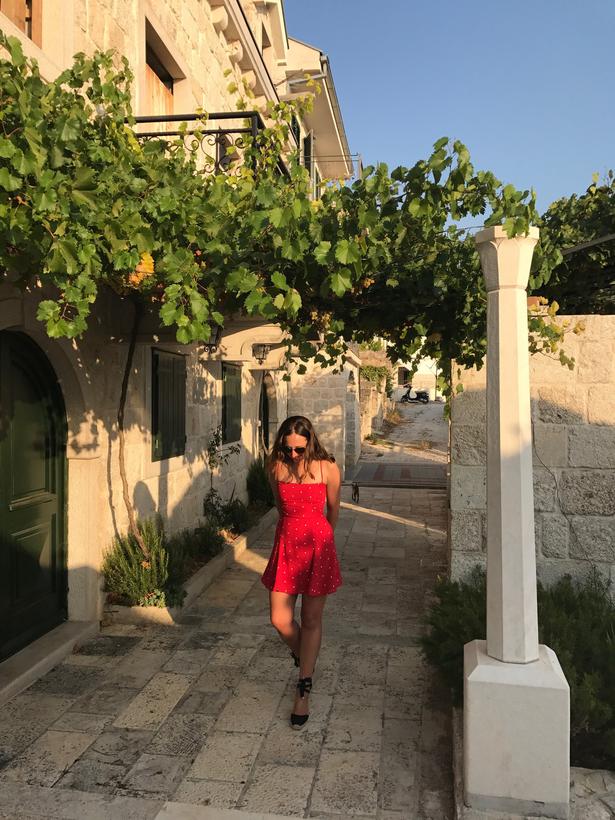 Deanna in Korcula. Photo / Supplied

MUST VISIT 
"I may be biased as my father and Dida were both born on Korcula but it really is a magical place. This island is just off the coast, an easy ferry ride away from the mainland. It's like my second home."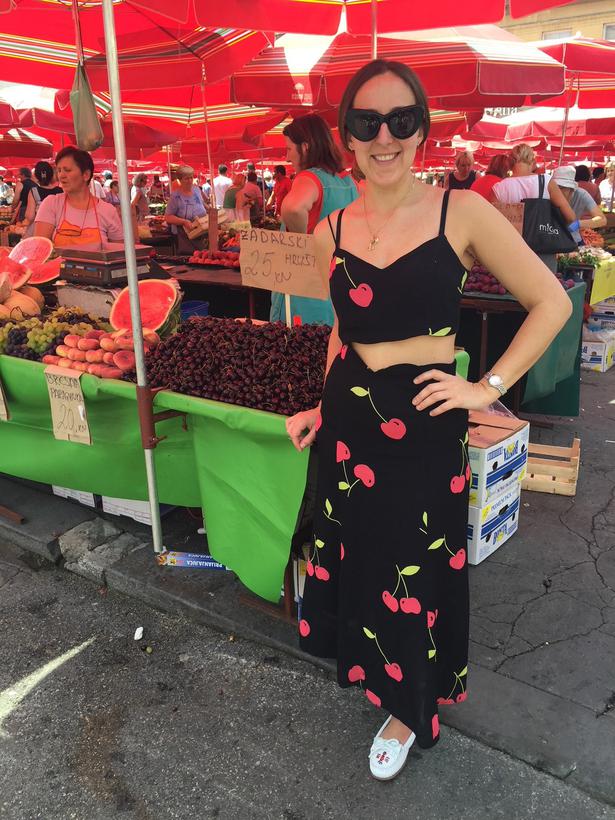 Shopping for cherries at Dolac markets. Photo / Supplied

WHERE TO SHOP
"Dolac Market in Zagreb is a bustling marketplace behind the town's main square that always draws me in whenever I am in the city. From fresh fruit to souvenirs, traditional clothing, flowers and handmade lace, it is a feast for all the senses. I love visiting the stalls on the outskirts on the markets, and sifting through hand-embroidered dresses, piles of laces, and Croatian Opanke (woven leather footwear). It is always very inspiring, hence why there are always folklore elements coming through in my design process.

 READ: Travel Diary: Designer Samuel Hickeys Porto Travel Guide

Croatia is very well known for its Filigree jewellery, and I will always come home with a few more precious pieces that I always treasure. My absolute favourite spot is in Korcula old town. It is right at the top of the old stairs on the right, and the windows are full of handmade filigree pieces - you can't miss it. I have spent hours inside being very indecisive!"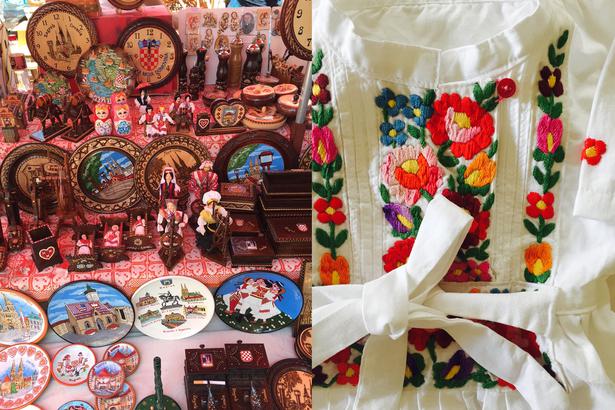 WHERE TO EAT
"One of my favourite restaurants is Konoba Maha, located in Žrnovo on the island of Korcula. It is just behind the village that my dad and Dida both were born, so it is very special to me. It is run by a family at their home, underneath grapevines. Their specialty is a traditional Peka, which is a dish cooked under an iron bell over hot embers, as well as Žrnovski Macaroni, which I have introduced many of my friends to over the years! It is most definitely worth the trip. For any food and wine lovers, a visit to the Istria region is an absolute must, if for nothing else but a plate of homemade truffle pasta. The area is famous for its truffles and Malvazija wine, and you can enjoy both amongst its picturesque hills and vines."
MUST DO/SEE 
"Of course one of the best draw cards of Croatia is the Adriatic Sea! Nothing can compare to that first dip into the turquoise water, I dream about it! I couldn't even tell you my favourite spot as there are just too many, but secluded beaches on all of the islands are hard to beat."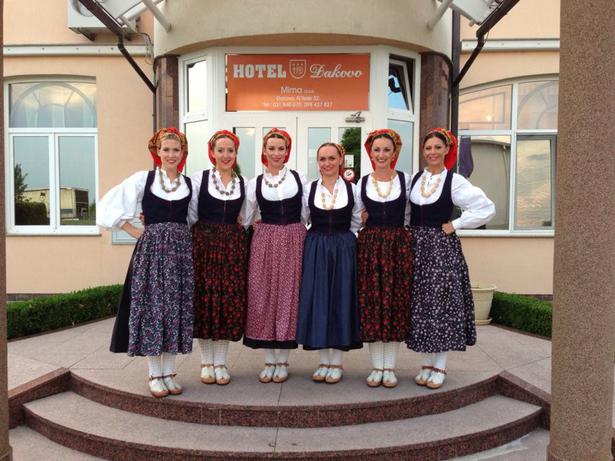 GETTING AROUND 
"They say there is no better way of experiencing the coastline them by boat. Small ship cruising is becoming increasingly popular to help experience a complete overview of Island life in Croatia. Combining sightseeing and relaxing while visiting medieval coastal towns to quieter, sleepy bays. I always book my trips to Croatia through Croatia Times Travel. They are so passionate and experts on anything Croatia: Croatiatimestravel.co.nz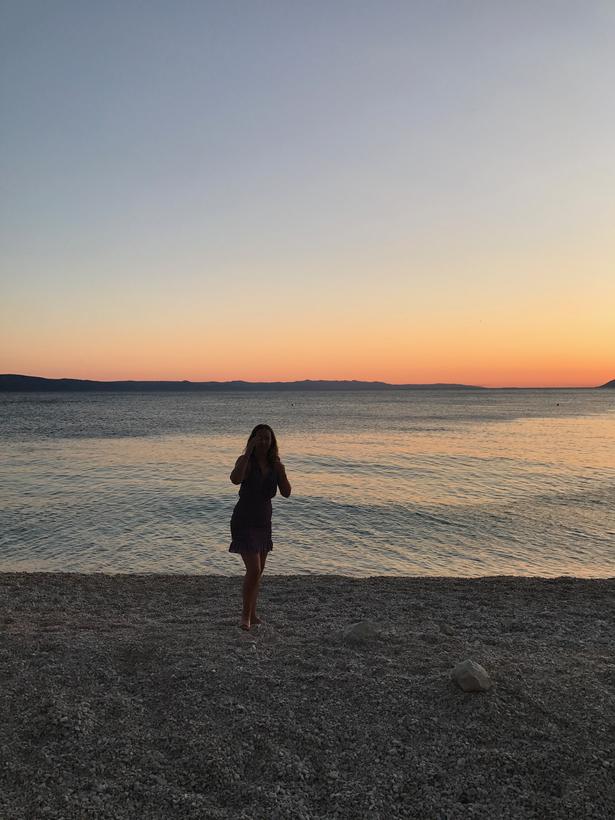 FOLKLORE 
"I am very involved in Croatian Folklore at the Croatian Cultural Society, primarily dancing which I have done since I was a child, and it is an integral part of my life now. I love the history of Croatian Folklore, and have been on numerous tours of Croatia with my Folklore group, Kralj Tomislav. We have had the opportunity to dance in some very historic and memorable locations all over the country, and if you do have the opportunity to watch any traditional performances I would highly recommend it."
Share this: