Travel Diary: Zambesi Menswear Designer Dayne Johnston In Antwerp
Dayne Johnston travels to Paris twice a year on buying trips, timing it with Paris Fashion Week, and in-between takes time out to explore. This time it's Antwerp, the city of fashion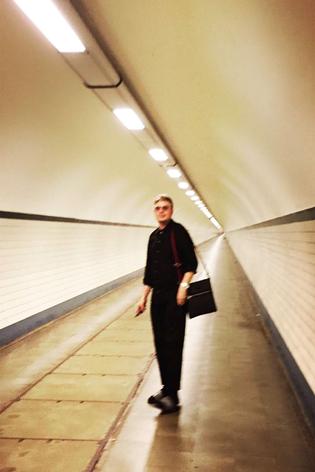 Day One
I've always had a fascination with Antwerp and its designers, many of them nurtured by the Antwerp Fashion Academy. Antwerp is a city roughly the size of Christchurch yet it has generated the most groundbreaking designers of modern fashion.
My Airbnb loft is in the historic part of the city and looks directly on to the Cathedral of Our Lady. The view makes me happy to be in the place I call my spiritual home.
First stop is the Dries Van Noten store Het Modepaleis. We have started to buy the men's collection for Zambesi and, having just attended the Dries show in Paris, it's a nice feeling to be inside the flagship store. I'm attracted to the decor, especially the parquet floorboards and the dome-like ceiling.
I visit skate store Vier, which stocks Raf Simons and Gosha Rubchinskiy, and then Louis, a multi-brand store with similar brands to Zambesi. I make my way to Ann Demeulemeester where a beautiful sales assistant is wearing a skirt and bodice and has a shaved head. The white curtains and minimal decor mixed with the chunky wooden floor and beautiful black overtones resonate with me. Nick Cave is playing on the stereo.
READ: Travel Diary: Ruby Designer Deanna Didovich In Croatia 
I have planned to dine with my friend and Zambesi customer Judy, who is here from Melbourne. We have a booking at concept store Graanmarkt 13, which has a restaurant attached to it. The building is designed by my favourite Belgian architect Vincent van Duysen. We checked the place out during the day but are too exhausted to go back so end up having drinks at Hotel Banks. Judy has come from Paris and is staying the night here and we manage to scrounge a meal out of the hotel's free aperitifs and snacks.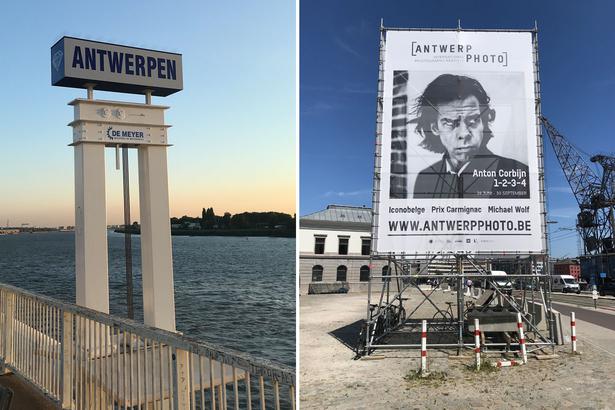 (From left) Scheldt River; Antwerp Photo Exhibition. Photo / Dayne Johnston

Day Two
At breakfast at Pain Quotidien with Judy, an extremely good-looking waiter explains how to get to St Anna's Tunnel, an underpass running under the River Scheldt. There are magnificent wooden escalators that take you underground. We catch a ferry back to the other side and make it our mission to see the Antwerp Photo Exhibition. The stunning black and white works of Anton Corbijn are on show along with local photographers' work.

READ: Zambesi's Dayne Johnston's New York Diary

We walk to Port House, designed by the late Zaha Hadid. This structure is built on to a former fire station and is the workplace of 500 administrative employees. I've always appreciated this city for its contributions to fashion but the more I get to know it the more I understand that creativity can be found outside of fashion. The temperature has reached 35 degrees and we decide to take a taxi back into town. As I look at the view, I think about how this city has changed fashion, and the influence it has had on the designers who have grown up here.

I find my favourite bar, Witzli-Poetzli, an institution in Antwerp visited by locals and artistic spirits. Raf Simons and the Belgian photographer Willy Vanderperre used to hang out here in their youth. The bar backs on to the cathedral and we decide to go in before it closes. It's hard to believe this overwhelming structure dates from 1352. There are significant works by the Flemish painter Peter Paul Rubens. Dinner is at a local, in-the-know burger restaurant near Judy's hotel.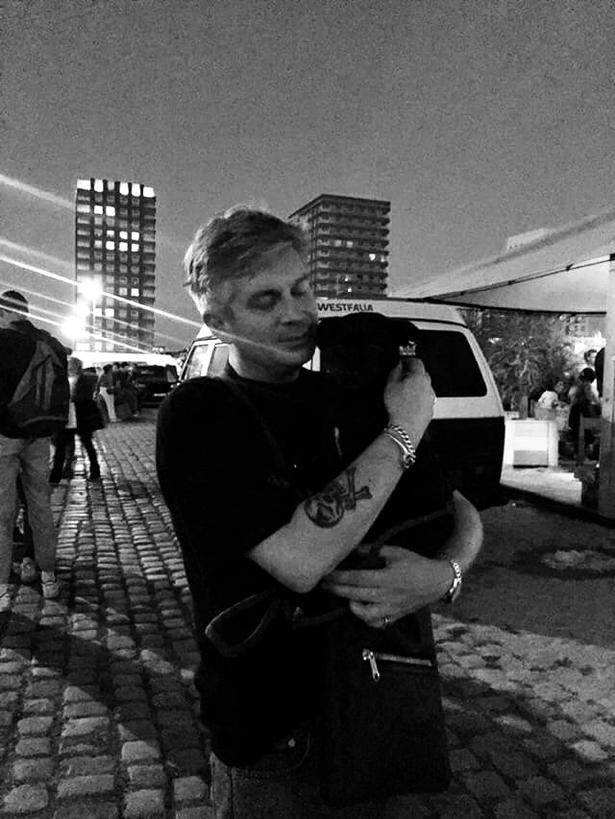 Dayne and Brody the dog. Photo / Supplied

Day Three
The flight from New Zealand to Europe is such a long trip and I always experience jet lag but am willing to suffer a little to experience a lot. I have menswear orders to file for Acne Studios, Raf Simons, Dries Van Noten and Maison Margiela. We buy European collections and receive spring/summer in our New Zealand autumn/winter so it can be a challenge to select pieces that suit our temperatures. I'm able to select the heavier knitwear and coats as we receive these in February 2019. We're always working ahead and trying to predict what will sell and inspire our customers.

READ: Watch: Zambesi Beauty How-To

It's good to get a local's perspective on the city and I arrange to meet up with Maril from Raf Simons at a pop-up bar called Paniek down by the water. It's a beautiful night and she brings her gorgeous black dog, Brody, with her and we sit and drink 2.50 euro beers and talk about life in Antwerp. The bar has recently opened and without Maril I would never have known to come here. We move on to Bar Jardim complete with sand and a beach atmosphere. Antwerp is pumping with young people. I'm so happy to discover this area called Bocadero. We watch the most beautiful sunset I have ever seen.

Day Four
I visit a store that sells vintage by the kilogram, with the weight of the clothes determining the price of the garment, making everything in the store very affordable. I find a blue worker coat with an interesting fastening and a workwear French jacket. These pieces will be great inspiration for the next Zambesi men's collection.

READ: Travel Diary: Kate Sylvester In Hong Kong

I move on to a vintage chain called T2. There are three of these stores and my favourite is the furthest away. I find a cool pair of Umbro navy cropped trackpants with side stripes and zip pockets and a double-breasted suit blazer with original swing tickets from the 1990s. The jacket has beautiful proportions and I love the balance and cut.

I want to get a tattoo as a reminder of this trip and seek out Levi Netto from a parlour called Glorybound. I'm inspired by something I've seen on his Instagram and I'm in luck as a client has cancelled. Over the course of my travels, important moments disappear from memory and I like to think a tattoo celebrates a place and time in my life. These are like little postcards to myself.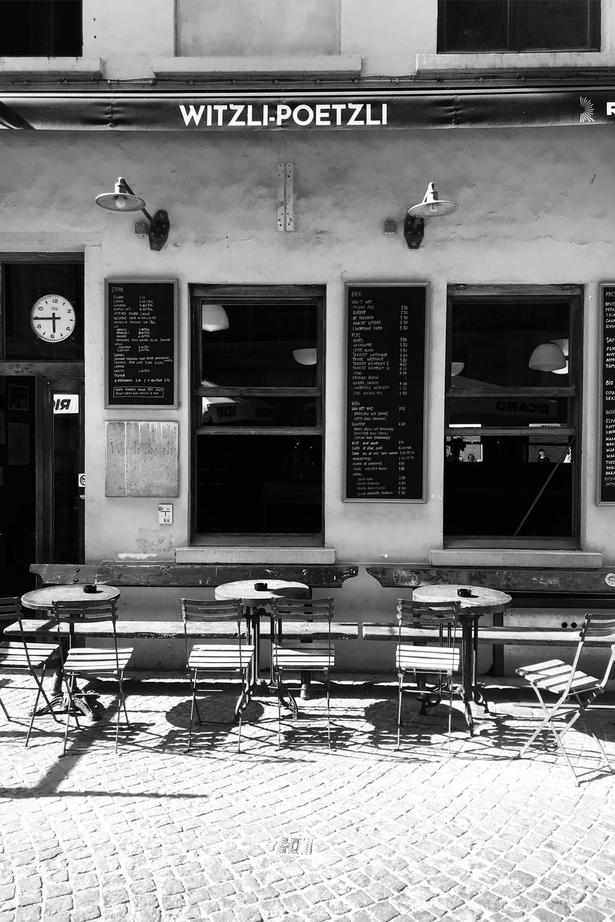 Day Five
It's my final day in Antwerp. This small city has not only changed my life but also the world of fashion. The designers of this city have celebrated subcultures. I'm from a small town in a small nation and subcultures mean everything to me. I identify with the Antwerpen school of disillusionment.
READ: Travel Diary: Designer Samuel Hickey's In Porto
Somehow, the day gets away on me and I find myself packing and then taking a walk along the river at dusk. I look at the buildings and wonder which one I would like to live in. I go back to my favourite bar Witzli-Poetzli and sit down to have a last Ricard.
I meet an interesting 60-year-old gentleman called Bob, who was born in Perth but lives in Antwerp. He used to work for Martin Margiela and is still friends with the designer, staying at his house in Paris. He helped curate the latest 'Margiela: The Hermes Years' exhibition and I have a fascinating conversation with him and his sister, who is visiting from Perth. The world feels very small when you meet like-minded people.
Share this: