Stylish Traveller: Karen Ishiguro in Portugal
The London-based Kiwi fashion photographer recently travelled to the coastal city of Porto in Portugal with her friend and fellow expat Demi Sinclair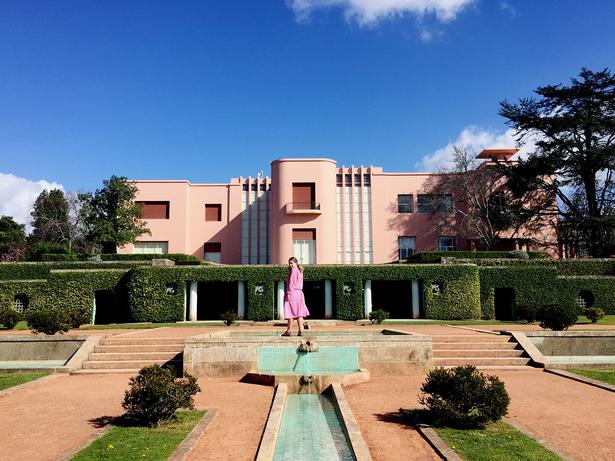 Wednesday April 19, 2017
Tell us about your trip?
We mainly walked around the city centre and ate as much food as we could. Demi and I were there for three days; a quick weekend trip, but it was the perfect amount of time for this little Portuguese gem.
Why did you want to travel there?
We thought about Lisbon, but one of Demi's friends told her that Porto is a bit more hidden and less of the tourist hub, so you get a better, more authentic experience. I was sold immediately.
Insider tips?
Port wine was made in Porto — hence the name — but if you have never tried much port in your life, I beg you to do so here. Before this trip, I had only one terrible experience drinking port so I was reluctant to give it another go. But there are so many different kinds, types and it is often infused in many of the things you eat and drink, so be open minded. Everything we had was absolutely delicious.
Hot tip for getting fully immersed in the place?
Porto is super walkable and you hardly have to use any public transport to get anywhere. The delicious restaurants, eateries and bars are all close by so all you need to bring are your most comfortable shoes or sneakers and get outside.
READ: 12 Stylish People Discuss Their Buying Habits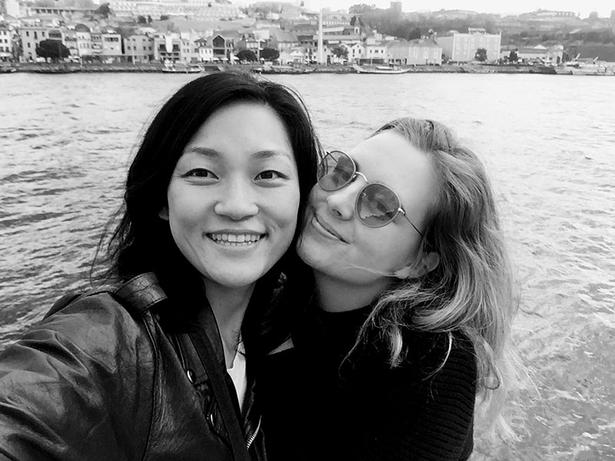 Favourite spots?
1. Museu Serralves. A massive garden with a beautiful, modern contemporary art museum attached to it. The area we wanted to go to the most was Casa de Serralves — a modern, art-deco styled house (now another contemporary gallery on the premises) all painted in pink with fountains leading up to the building. We went early in the morning, so the light was absolutely perfect. It's a bit of a mission to get to but we highly recommend it.
2. The Yeatman Hotel. We didn't stay here but we went by to grab some cocktails while overlooking the classic, postcard-ready view of Porto. The hotel is situated across the Douro river, slightly away from the hustle and bustle of the city centre, meaning you get to see Porto in all its glory from the other side. Go for sunset.
3. A Despensa. A fusion Italian restaurant where we ate one of the best Italian meals I've had in a long time. The atmosphere is lovely and the food is just divine. I got the penne arrabiata and Demi got the lasagna. Both were great choices. Get here early, it's popular.
4. Livraria Lello. This one is in every tourist guide book but it's still very cool. Imagine a Harry Potter-esque bookshop, with a beautiful centrepiece staircase. Very Instagram worthy.
5. Traca. We came here on our first day in Porto. It's a restaurant in a popular square with seats inside and out. We chose to eat outside with a bottle of good Portuguese white wine and a lovely fish meal to go with it. We were here for ages just talking about things and getting mildly tipsy as we people-watched and downed a whole bottle. Safe to say it was a good first day.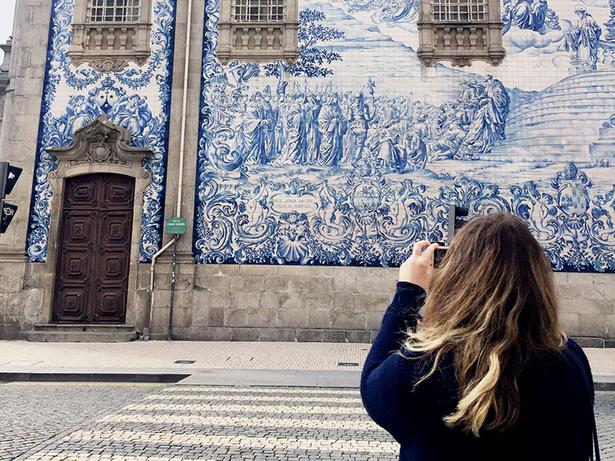 Any handy travel apps you used while there?
The new Google Trips is pretty cool and I've used it before on my past journeys. It basically gives you a bundle of the most searched/seen places of your destinations and puts it all in a handy app. It's also great because there is an "offline" mode, where you download all the information beforehand and can use the guide in any situation.
What did you wear on the plane?
My favourite Saint James striped long-sleeve shirt with my new, dark green overalls from Kate Sheridan. It's good wearing overalls on a flight because they have so many pockets.
READ: Should You Wear Leggings on a Plane?
Do you have an on-plane routine?
Less is more. I only take my absolute essentials and try to be as comfortable as I can. I usually wear a sports bra as well as this keeps things extra comfy. I always take my B&O headphones and my pawpaw lip ointment. On super long flights, I take a face mask with me as well so that my skin stays hydrated and soft, along with my moisturiser. I always take my toothbrush because I can't stand that taste in my mouth when I wake up.
Be inspired by the good things in life. Sign up now to receive emails from Viva, and twice a week you will be sent the latest news, profiles, videos, fashion shoots, competitions and more.
Share this:
More Culture & Travel / Going Places