Stylish Travellers: Claire Littler and Ralph Mathews in the Canary Islands
Kiwi expat couple Claire Littler and Ralph Mathews holiday in Tenerife, Canary Islands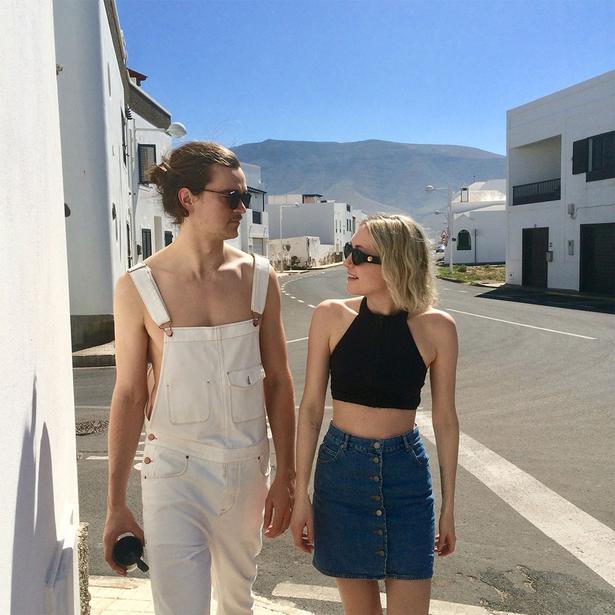 Wednesday April 19, 2017
Tell us about your trip? My fiance Ralph surprised me with a trip to the island of Tenerife in January. It was a five-night trip to get some sunshine in the middle of London's never-ending winter. It really helped alleviate the jealousy of seeing friends and family posting summery photos from New Zealand.
What did you pack? We always take only carry-luggage for our short breaks, so had to pack light. Bikini, sunglasses, anything that bares a little bit of skin — very much in need of some vitamin D after a long London winter.
READ: What to Pack for a Summer Getaway
Favourite spots?
1. Puerto de la Cruz. Where we stayed, a little away from the main tourist party area. The fresh seafood on the whole island was incredible, our favourite spot to eat was Meson Los Gemelos for fresh sea bass and typical Canarian potatoes.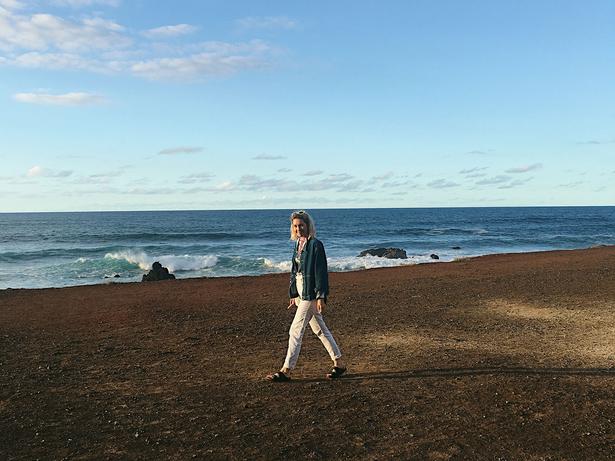 2. Masca. Breath-taking views out to the Atlantic Ocean down a huge valley. Masca is a tiny village about 650m up in the mountains. You can do hikes among the palms, pines and cacti, but we opted for wine and cheese at a local's house-turned-bodega.
3. Parque Maritimo by Cesar Manrique. Our favourite spot for swimming. Cesar Manrique was a prolific architect and helped attract tourists and wealthy property investors to the Canary Islands in the 50s and 60s through his idyllic architecture. We're huge fans of his work, our favourite being on Lanzarote (another island we visited a couple of years ago): Jameos del Agua, which is built into the lava tubes of a volcano. It has a huge natural amphitheatre and swimming pool — very James Bond meets Bedrock.
4. Playa Jardin. A beautiful black-sand beach lined with palm trees, cacti and sun loungers. Some of the tourist beaches have golden sand imported from the Sahara Desert but this one is natural.
5. In the evenings we loved strolling the alleys of Puerto de la Cruz — almost every bar has live Spanish guitar music and delicious vino blanco for a steal.
READ: Meet the Couple Who Bought a Dream Lodge in Sayulita, Mexico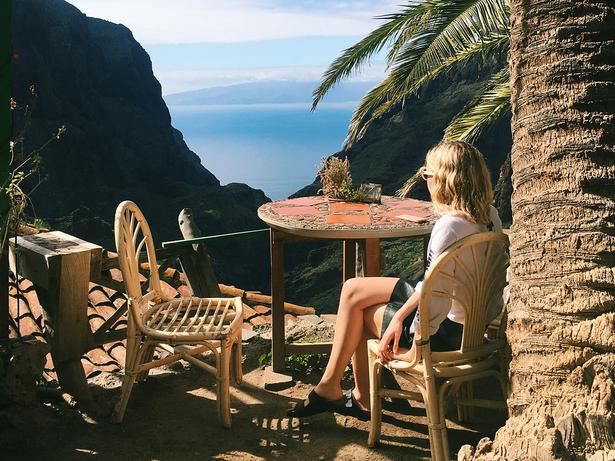 Why did you want to travel there?
The Canary Islands are in a strange weather warp where it stays at an average of around 21C all year round, even in summer when it's neighbour Morocco is in scorching heat. It's pretty amazing that we can leave -1C in London and four hours later be lying beside a pool in our togs.
Any hot tips for getting fully immersed in the place?
Take a siesta after lunch.
Any handy travel apps you can recommend?
Foursquare is great for finding places to eat.
Most memorable moment of the trip?
Sitting at a local bodega looking out to Masca Valley with a glass of vino blanco in the sun. There were tiny, wild kittens there too, so it was all my favourite things.
Do you have an on plane routine?
I'm not a huge fan of flying so I always order an overpriced prosecco right away. Then I lather Darphin Kiwi Hydrating Mask on my face to ward off the dehydration and Ralph and I play Monopoly Deal the whole way.
Be inspired by the good things in life. Sign up now to receive emails from Viva, and twice a week you will be sent the latest news, profiles, videos, fashion shoots, competitions and more.
Share this:
More Culture & Travel / Going Places