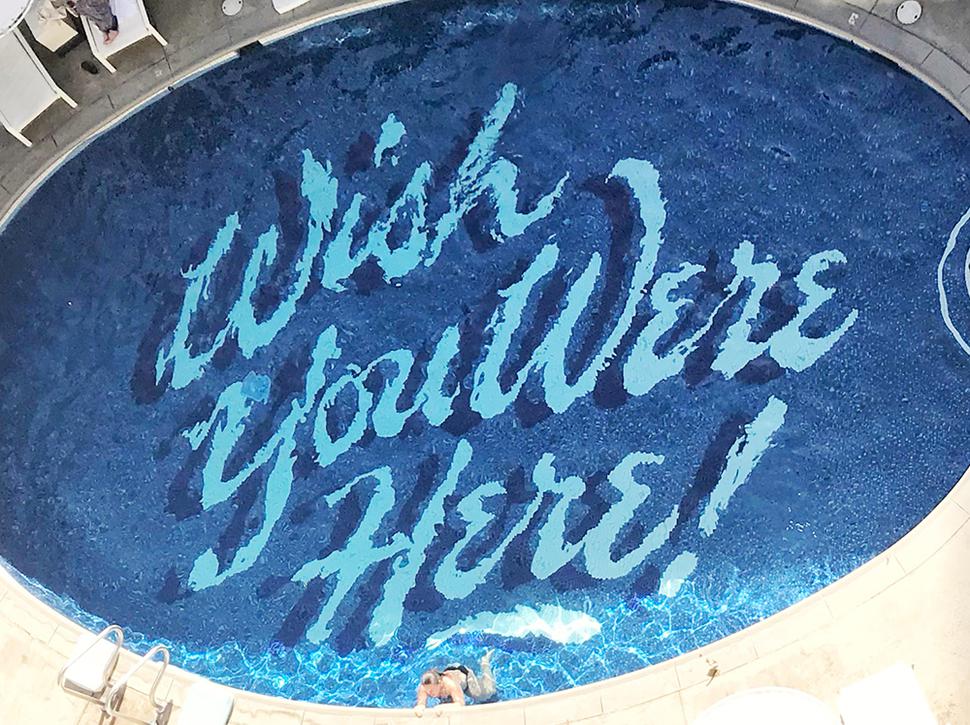 Your Ultimate Hawaiian Hot-List
Meadowlark's Claire Hammon shares the best places to shop, eat and play
Saturday April 21, 2018
After planning to go to Buenos Aires for a holiday and to visit family, we booked a trip to Hawaii instead to find adventure and relaxation.
We had no idea what to expect, but being a fairly short and reasonably-priced flight it was a no-brainer. We left New Zealand with an array of recommendations, with Diamond Head at the top of the list.
We arrived in Honolulu at 8am in a state of delirium after having no sleep on the plane. The airport was dream-like, as if it hadn't been touched since the 1970s. It was the end of the Hawaiian winter and the weather was like a perfect sunny day in Auckland — a little humid, but bright and crisp.
After checking into Surf Jack hotel we spent the first few days finding our bearings. I can't remember how we did this before phones but, regardless, we found out pretty quickly that Waikiki is packed with tourists and so moved outwards to more secluded spots.
READ: Fashion designer Adrian Hailwood's trip to Hawaii 
Skating is a must for Greg. He always flies with wheels and trucks (the metal bit between the wheels and the board) — so we headed to Chinatown to pick up a board and after a little assembly had a full skateboard. In true Hawaii fashion, the local skate park is a revamped roller-skate rink.
For us, it's great to keep a holiday entirely separate from work, but Hawaii was such a great place to explore it was impossible not to be inspired. Many of our earlier jewellery designs were inspired by architectural forms, but we now tend to move towards organic shapes. We didn't plan this, but in Hawaii we ended up right in the middle of these two things, with incredible architecture cuddling up against postcard-perfect nature.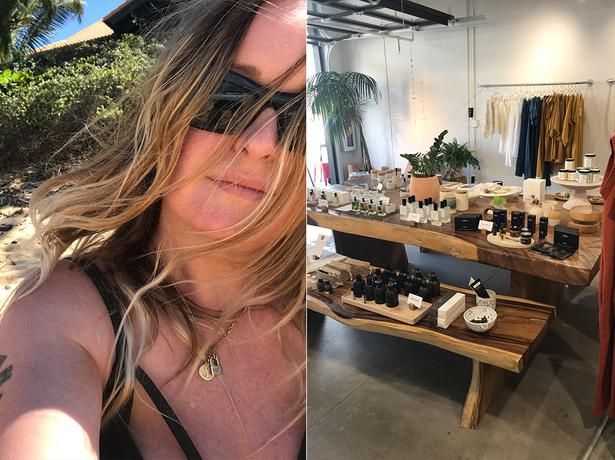 Shopping
You can't escape shopping in Waikiki as it's set up for intense tourist consumerism. With luxury brands everywhere it was a great opportunity to see what is happening in this sector, but not a huge focus for us. Sephora, on the other hand, was frequently visited. I love to pick up skin and hair treats, especially as I adjust to a different climate.
The Ala Moana centre has everything from luxury to streetwear, we would recommend spending a day there and then getting away from the shopping. We found some great boutiques in Kaka'ako, a suburb full of street art and the main location for the Pow Wow street art festival, happening while we were there. Paiko is the cutest florist store attached to a cafe called Arvo.
READ: Tana & Dane Mitchell Share Their Japan Diary
My favourite store was Here (previously Gillia) where we spotted New Zealand brand Sans-Ceuticals and a local Hawaiian brand called At Dawn. James after Beach Club in Diamond Head was a good spot for Japanese menswear. If you're into skateboarding, APB in Chinatown is the place for decks, shoes and cool T-shirts.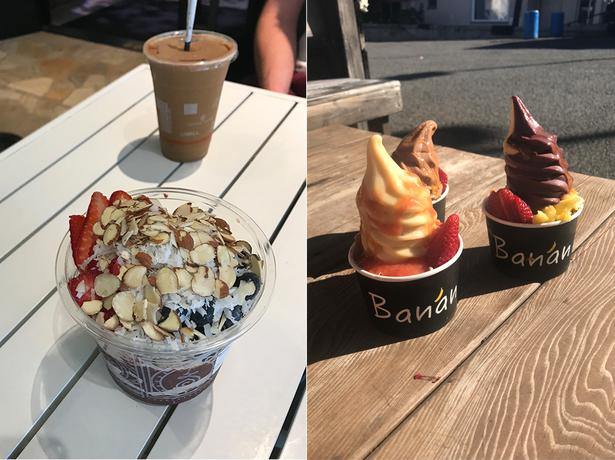 Eating
Each morning we started our day at Indie Girl, with smoothies and acai bowls, which I'm still craving — we're trying to recreate them at home. We found our favourite Sydney cafe here, Bills, which was good and familiar. Tommy Bahamas had been recommended — it felt very American and the meals were huge.
I'd go there again just for a cocktail and the macadamia-crusted goat's cheese with flat bread. Arvo was delicious — it's a small but busy cafe in Kaka'ako selling drinks and toast with different toppings, we went back for seconds.
READ: Seven Gourmet Vegetarian Restaurants Worth Travelling The World For
The standout would be Yauatcha, a contemporary dim sum teahouse at the top of the international marketplace, everything we ordered was perfect and we finished off with spectacular patisserie. Banan — a food truck selling ice-cream made from just bananas, topped with fresh fruit — is our recommendation for a treat after the Diamond Head hike.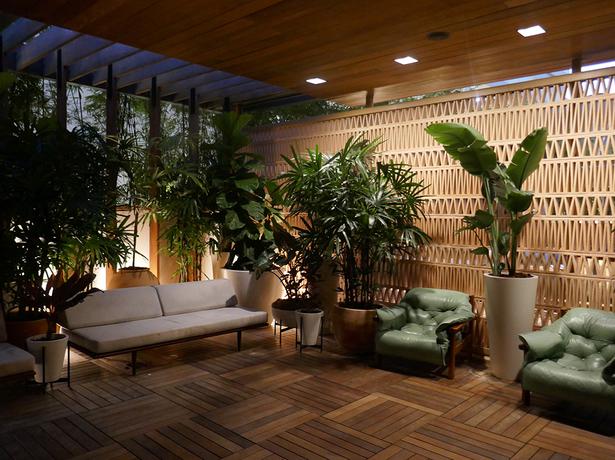 Hotels
We did some hotel-hopping, something we've been trying out because you get different experiences with each change and have more knowledge of what to do next time. The Surf Jack, was a cute hotel with a photogenic oval pool and friendly staff. It had a great vibe, with good music playing all day and night.
READ: Eat Your Way Around Honolulu
It's away from the madness of Waikiki and close to the Ala Wai Canal, a great spot for a run. There are events most nights so you wouldn't get bored here. We ended our stay with rooftop pilates at sunset, and loved that it was smaller than most hotels — plus the toiletries were by Davines.
We then moved to the Laylow, with a mid-century modern-inspired interior with a welcome basket full of jandals and local food. Our favourite part of the room was the wood-lined shower. The amazing bar and restaurant is on a big rooftop and featured the Marmoreal terrazzo by one of our favourite furniture designers, Max Lamb.
READ: Cool Pools to Visit Around the World
Every little detail was thought about, right down to the smallest handmade ceramic dishes. We ended our trip at The Modern, a minimal, classic hotel decorated in white. The location was convenient but the pool area was so well designed you felt you were well away from the madness.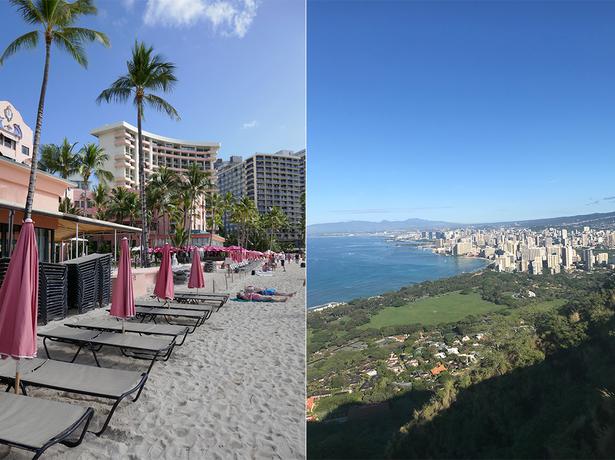 Exploring
On a rainy day we visited the Honolulu museum of art, with its amazing centuries-old artefacts. The building is designed around multiple courtyards. A little jog down the street found us at Hawaii State Capitol, the official statehouse and the Iolani palace where we found inspiration for our next collection.
READ: Travel Diary: Kate Sylvester in Hong Kong
We loved all the 1960s and 1970s architecture around this area. Hiring a convertible mustang was a highlight, though driving on the other side of the road took some figuring out. We stopped at Halawei Town for dinner and found great food and shopping spots. The next day we headed off to Lanikai — also like a postcard, this was a different experience with the kahlia suburb feeling fancier than what we had seen so far.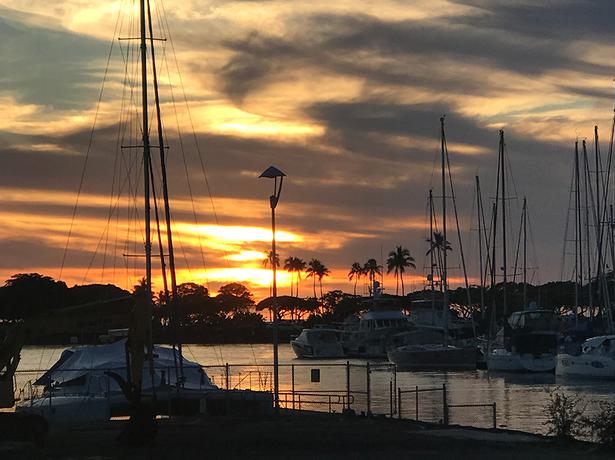 And although the beach was busy, it was completely calm and safe for swimming. We swam and relaxed for as long as we could. It was the perfect beach, although it lacked the surfing vibes we could feel in Halewai on the north shore. A highlight was Diamond Head, an easy hike if you're fit — if you aren't it would be a challenge.
It's busy, so you can't race up too fast, and it's worth going early to beat the crowds and the heat. The view is stunning and given more time we would have done more hikes but it was easy just to wander around and find little gems — we stumbled across festivals and markets in Kaka'ako.
READ: Where to stay and dine in Kauai, Hawaii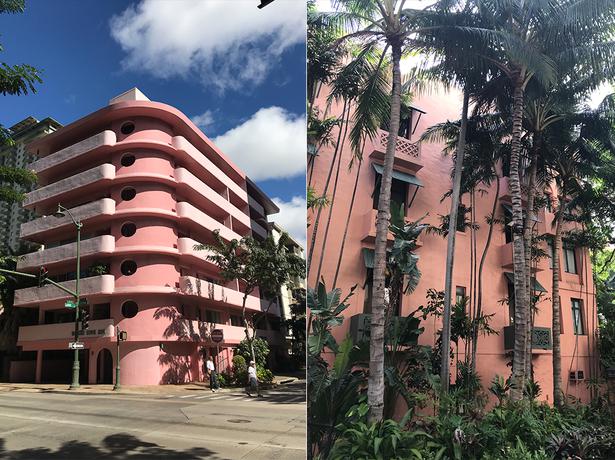 Architecture
The architecture was a stand-out for us — there were great mid-century buildings, as well as some cute pink places here-and-there. I toured Liljestrand house, a mid-century modern home on Tantalus Drive — it was quite a freaky Uber drive up in the mist to get there and after losing internet we had to keep going and hope for the best.
READ: 12 Restaurants Worth Travelling the World to See
The tour was around two hours long and worth it if you like interior design and architecture — the house is simple but is full of incredible function and is kept in its 1960s condition. The tour finished with champagne, thanks to a couple on the tour celebrating their anniversary!
Share this:
More Culture & Travel / Going Places