SPONSORED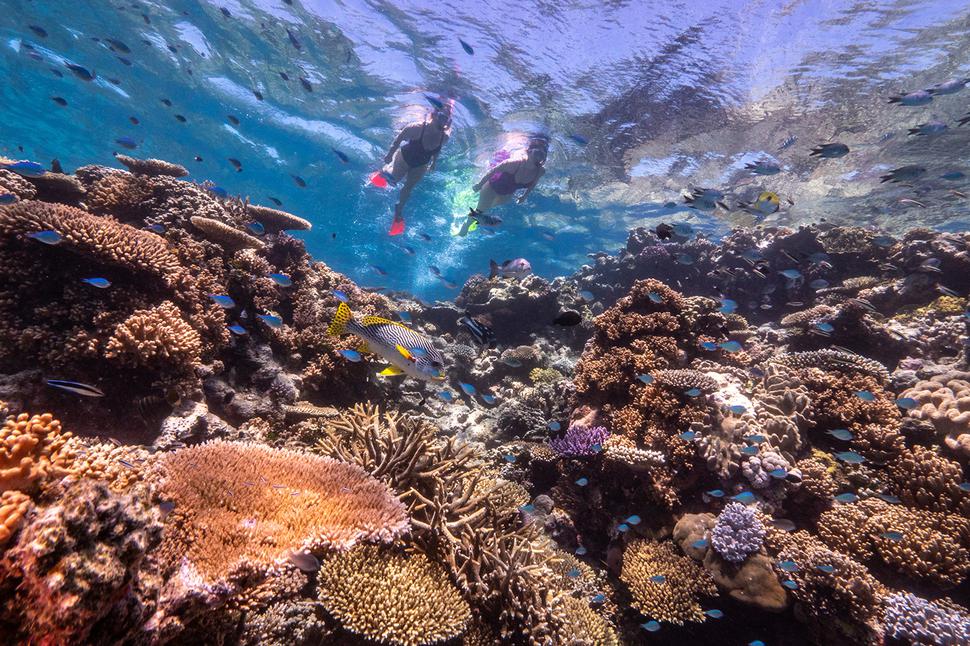 Looking For Unbelievable Office Views? Consider A Working Holiday In Australia
With jobs like these, the line between work and pleasure is delightfully blurry
Wednesday March 24, 2021
A working holiday in Australia is a fantastic opportunity for a more immersive experience and extended travel time across the ditch — but forget boring office jobs.
Not only do Australia's endless coastlines, great outback expanses and vibrant cities mean unforgettable memories but some pretty exciting job opportunities to support your travel dreams. Here, we've pulled together some of the most 'Instagrammable' options, with epic office views.
For the ocean goers
Famous for its white-sand beaches, sparkling teal waters and marine life galore, including turtles and whales, Hamilton Island is the largest and busiest inhabited island in Queensland's Whitsundays. 
Spend your days in this paradise as a jet ski tour guide and explore its secret destinations with the wind in your hair and the blood pumping.
For something slower-paced, get your sea legs ready and apply for a coveted position as a charter boat deckhand. From powerboats to sailing yachts and catamarans, working holidaymakers can explore the Whitsundays at their own pace from the comfort of a floating paradise.
Back in the big smoke, but staying with the ocean theme, one of Sydney's most photographed ocean pools, Bondi Icebergs, has direct views of the perennially popular Bondi Beach. Perch yourself at your "desk" as a Bondi Icebergs lifeguard to watch over the sunbathers and swimmers at this iconic spot and those views could be yours every day.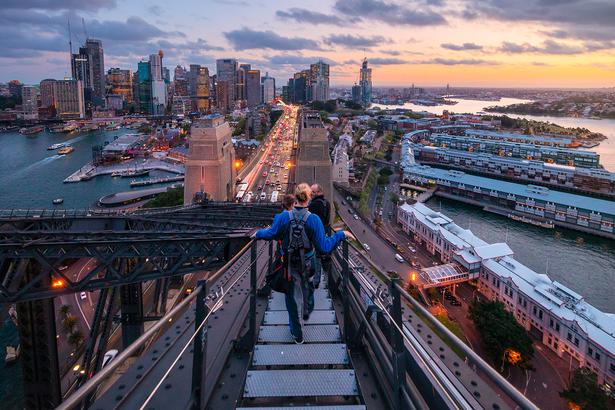 BridgeClimb, Sydney. Photo / Destination NSW

For atypical adventurers

Those with a head for heights will have some of the best seats in the house as a Bridge Climb Tour Guide with Sydney Bridge Climb. Panoramic views of Sydney Harbour and the thrill of that lofty vantage point mean never a dull working day.

In Victoria, the Great Ocean Road captures visitors' imaginations with its magnificent clifftop views out to the 12 Apostles, a collection of limestone stacks off the shore of Port Campbell National Park. Become a Great Ocean Road Tour Guide and the stairway to it all will be a daily climb. Trust us when we say you'll never tire of the outlook.

In Western Australia, take up a truly original post as a Camel Ride Guide at Cable Beach Club Resort & Spa Broome. There are no office commutes or deadlines here, just magical sunsets on the horizon over Broome and fascinating four-legged company.

On your OE, the world is your oyster but, in South Australia, the oyster can also be your world. Get your fill of these briny, plump treats as an oyster farmer in the picture-perfect setting of Coffin Bay on the Eyre Peninsula. Clean fresh air, pure clear waters and pristine landscape everywhere you turn beats a photocopier jam any day.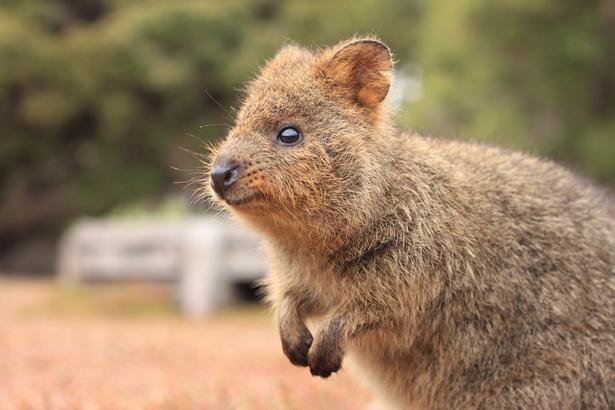 Quokka, Rottnest Island, WA. Photo / Tourism Australia

For animal lovers

Marine life conservation is something we should all care about but, if you're particularly keen to do your part, then there's no better place to do it than the Great Barrier Reef. Visible from space, the magnitude of this natural marvel is undeniable. As a conservationist here, you'll spend your days exploring this magical phenomenon while contributing to its survival.

For a furrier encounter, Rottnest Island in Western Australia is home to some of the most photographic creatures you'll ever hope to meet. The quokka is a tiny animal related to wallabies, known for their 'resting smiling face'. As a Quokka Walk Guide, you'll be treated with those smiles on a daily basis as you introduce others to these cuties. Apart from a small colony on the mainland, they are found nowhere else on Earth, so it's rare company you'll be in.

These are just a handful of the unique opportunities that await on an extended stay in Australia - the sense of freedom and adventure to be found on an OE here is unlimited. Think outside the square and life-changing opportunities abound; muster the herds in the outback, pick grapes in Adelaide Hills, gather pineapples on the Sunshine Coast.

Australia is waiting…

For more Australian holiday inspiration go to Visitaustralia.co.nz
Share this:
More Culture & Travel / > International