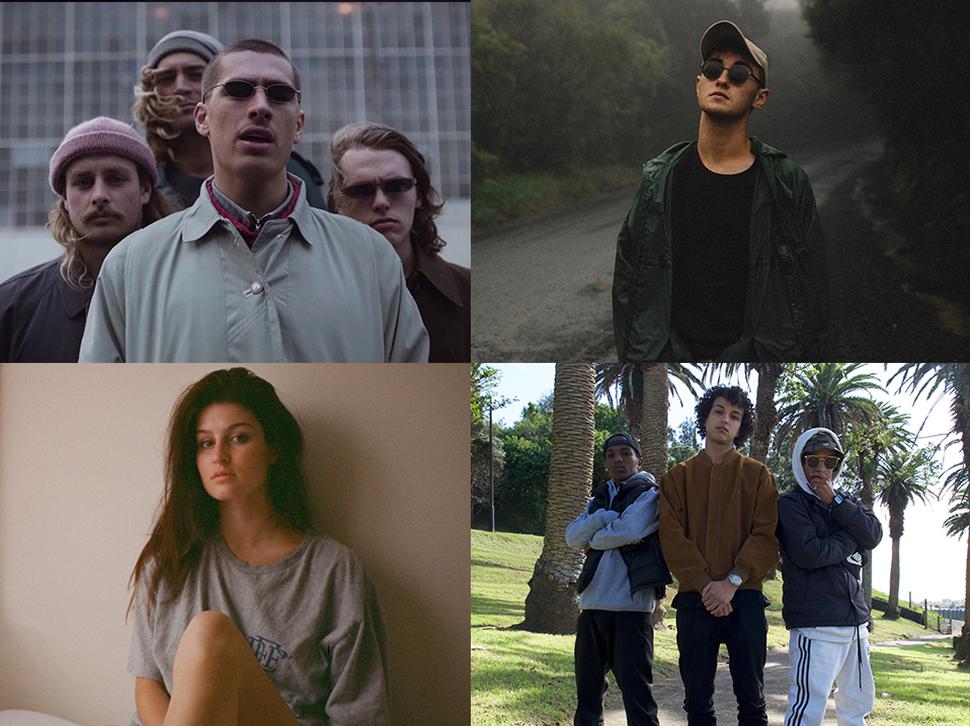 7 Up & Coming Local Music Acts To Know About
Get all the lowdown of these hot young talents you should be listening to right now
Tuesday Oct. 16, 2018
Robinson 
The 21-year-old pop singer-songwriter — first name Anna — has been making waves after the debut of elated pop single 'Nothing To Regret' in February this year. It's earned her a nomination for Single of the Year and Breakthrough Artist at the upcoming Vodafone Music awards.
Blessed Mvmnt
Chasing hip-hop dreams is this group of seven young African and Middle Eastern rappers from Mt Roskill. Watch their journey of breaking into the music scene while balancing Muslim beliefs alongside family expectations on the new On Demand series, Edgewalkers.
Marlin's Dreaming 
This young guitar pop crew formed in a grungy Dunedin flat have built a loyal fanbase following the impact of their first record Lizard Tears released last year. The track 'I'll Stick By You' from their newest EP Talk On/Comic will no doubt be a firm addition on summer playlists.
Lontalius
While the young Wellington producer (real name Eddie Johnson) who's now based in LA will be well known in music circles, his recent return for a gig last Friday at Anthology Lounge had us lusting for more to go with latest track 'I Wanted Him'. His debut album I'll Forget 17 released in early 2016 attracted the attention of Frank Ocean, Erykah Badu and Jay Z producer Om'Mas Keith, and they have been working together on a follow up since.
Daffodils
This Indie pop group are a growing presence in Auckland's music scene and opened recently for English band Pale Waves on their NZ tour. The quartet has just shared a new single 'A Leo Underwater' and it's a bop filled with 80s synth and guitar rock worth repeat listens.
Alayna Powley
This rising Rotorua singer-songwriter has been quietly building an impressive career over in New York working with the biggest pop producers, including American producer ST!NT who's worked with Portugal The Man, and racking up nine million streams on Spotify. The smooth R&B tones of the 25-year-old's new EP Sweet Soul is one to dive straight into.
Thomston
Another Kiwi making it overseas is 22-year-old LA-based Thomston, aka Thomas Stoneman, whose original take on pop has racked up 65 million streams on Spotify following his two critically acclaimed EPs, and debut album Topograph in 2016. Check out his one-off gig and performance of latest track 'The Heights', to follow his second output of 2018, 'Acid Rain' at The Tuning Fork next Wednesday.
Share this: